Regular price
Sale price
$51.00 USD
Unit price
per
Sale
Sold out
Intensive Hydration, Instant Brightness, Skin Revitalization, Soothing,Anti-Aging, Luxurious Care.
Experience a luxurious, intensive seven-day treatment with our Green Therapy Ampoules "Verde Folha". Each ampoule is loaded with concentrated Aloe Vera Leaf Juice and Hyaluronic Acid to deeply hydrate, soothe and refresh your skin. The exclusive formula brings instant brightness and revitalization to your complexion. Enjoy a spa-like experience at home and step into the new week with visibly transformed skin!
View full details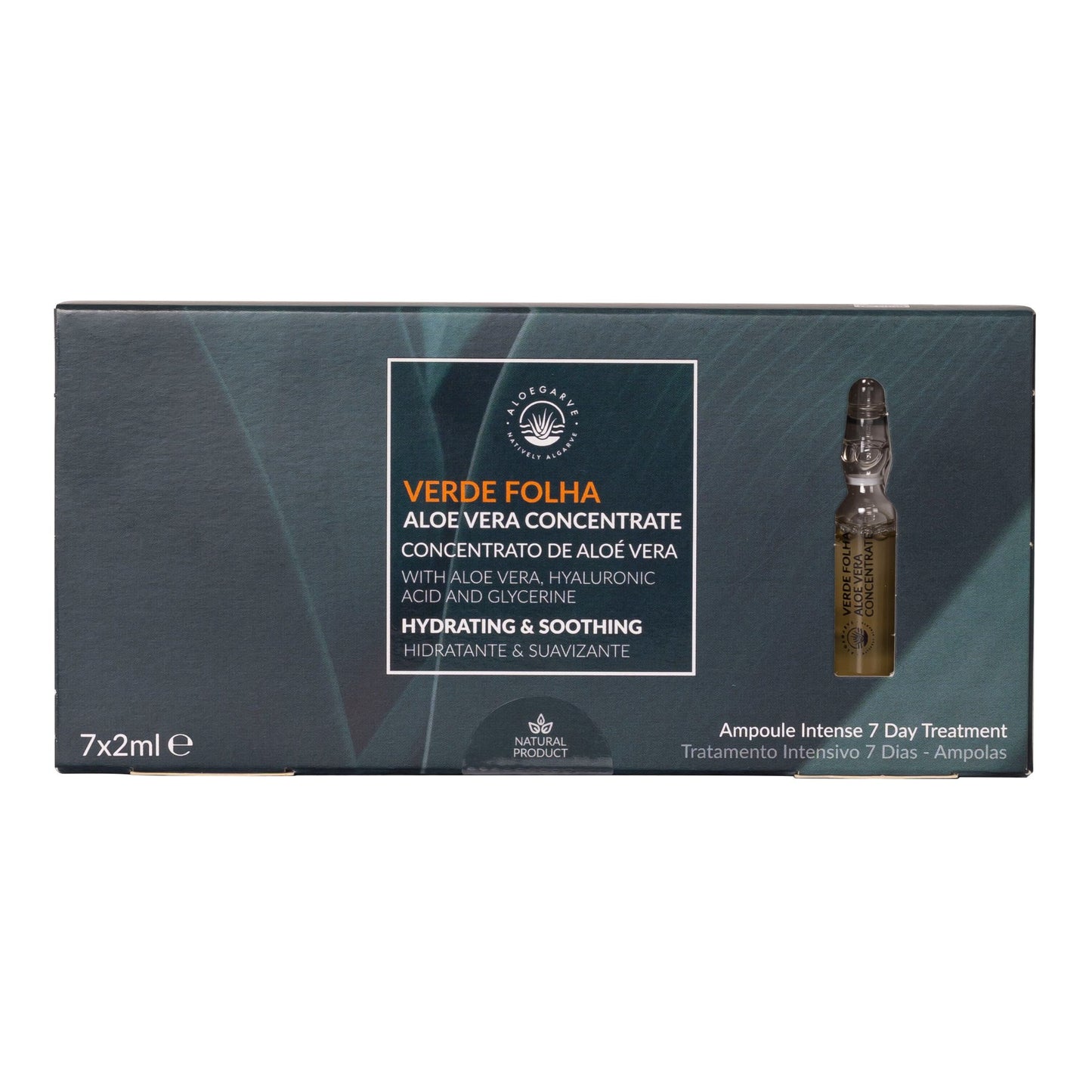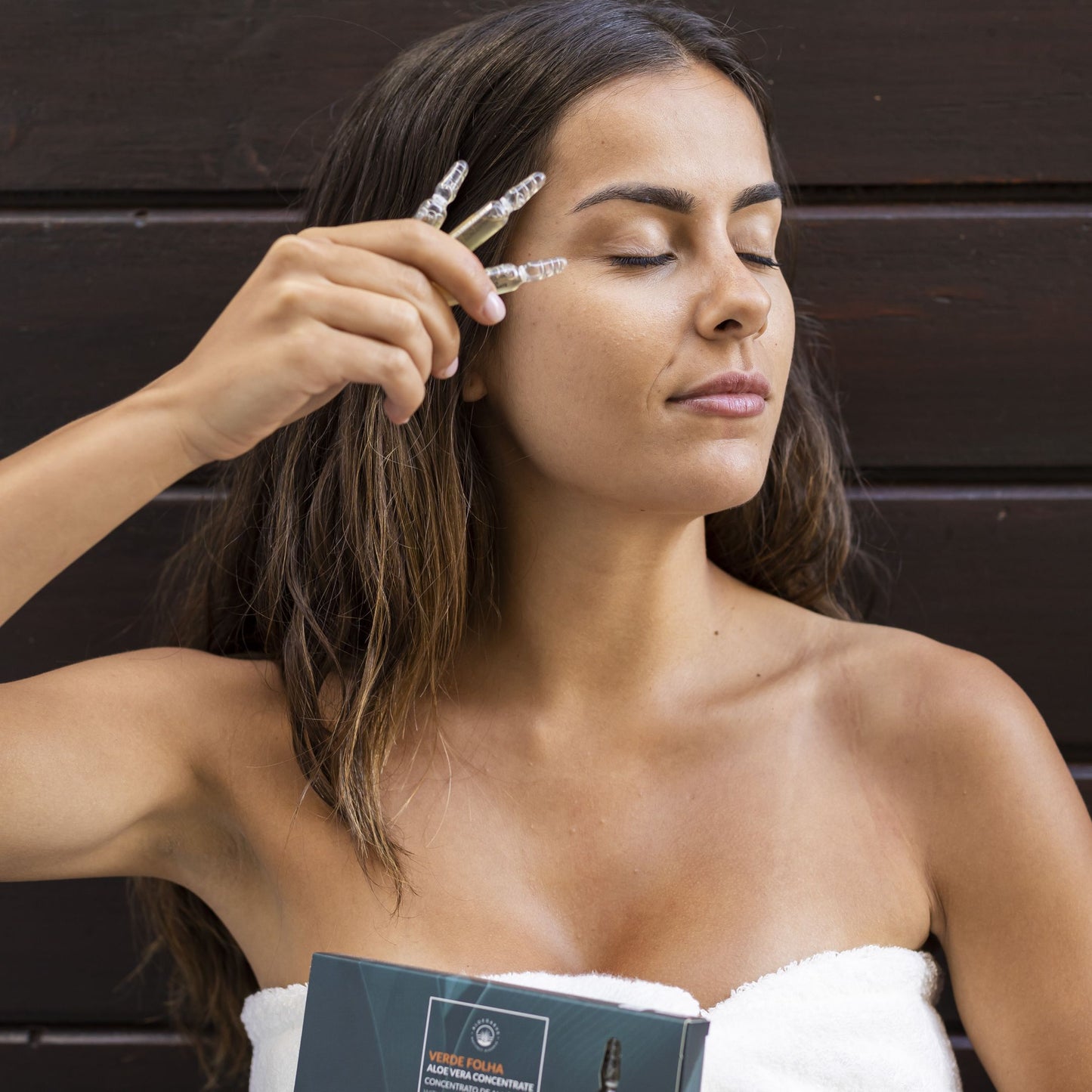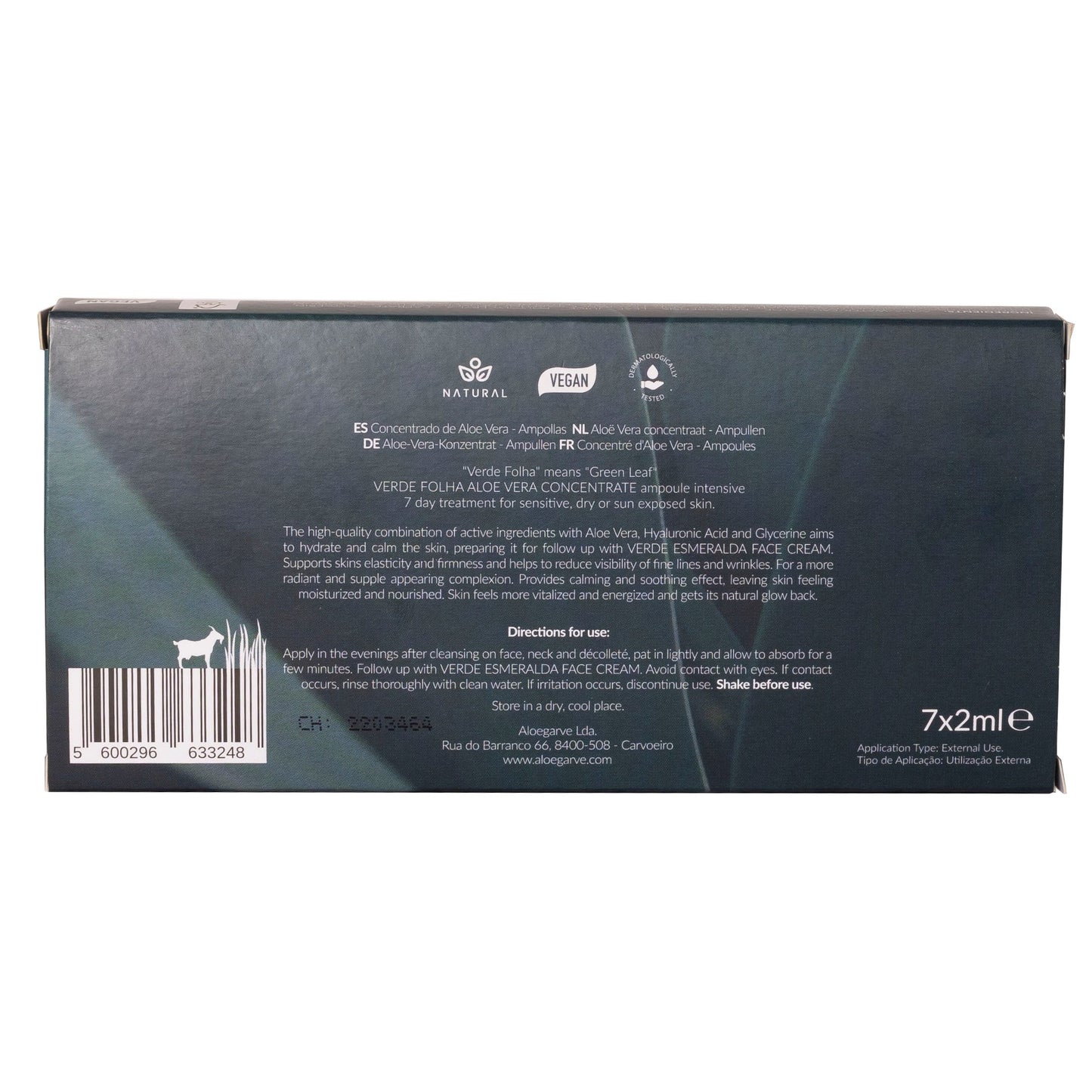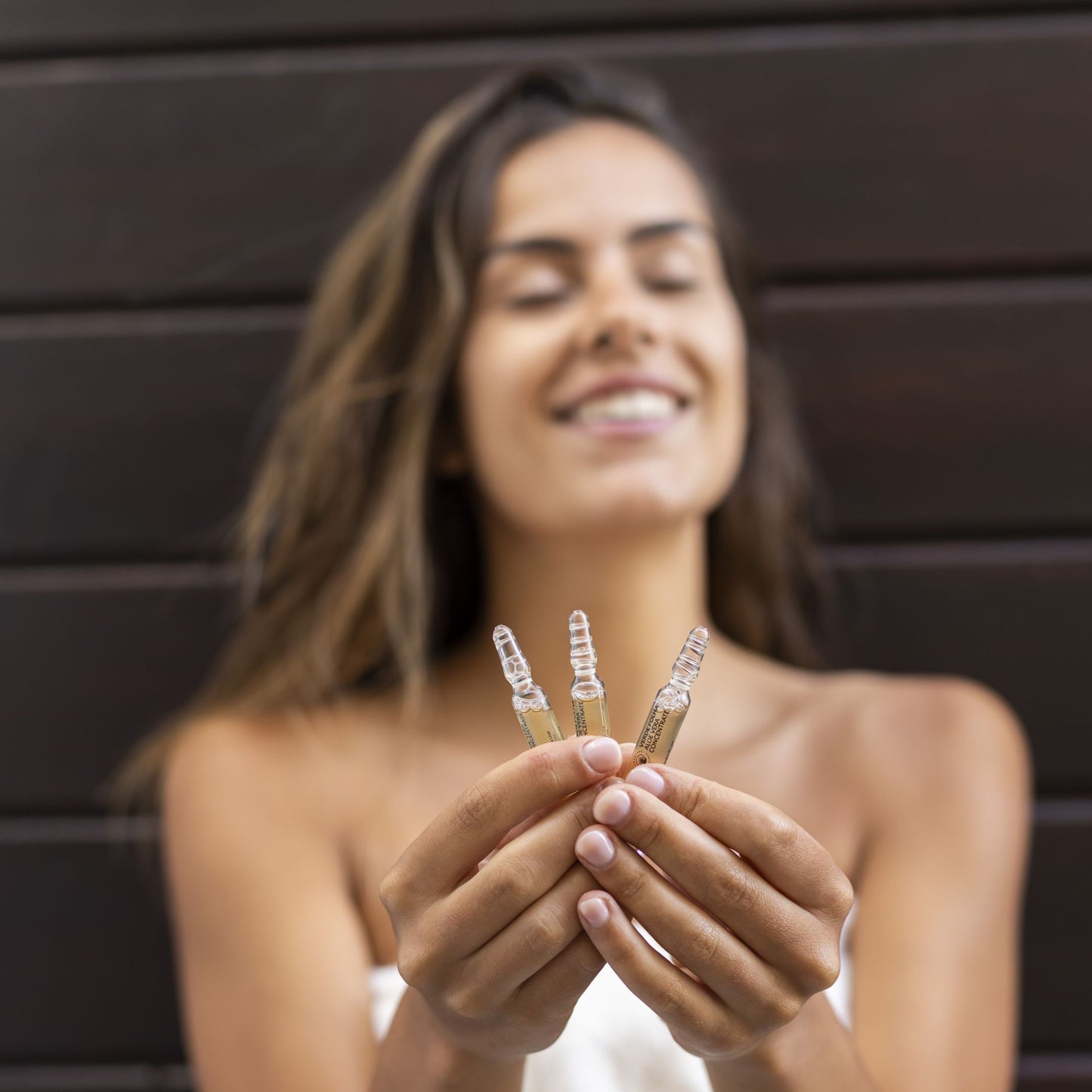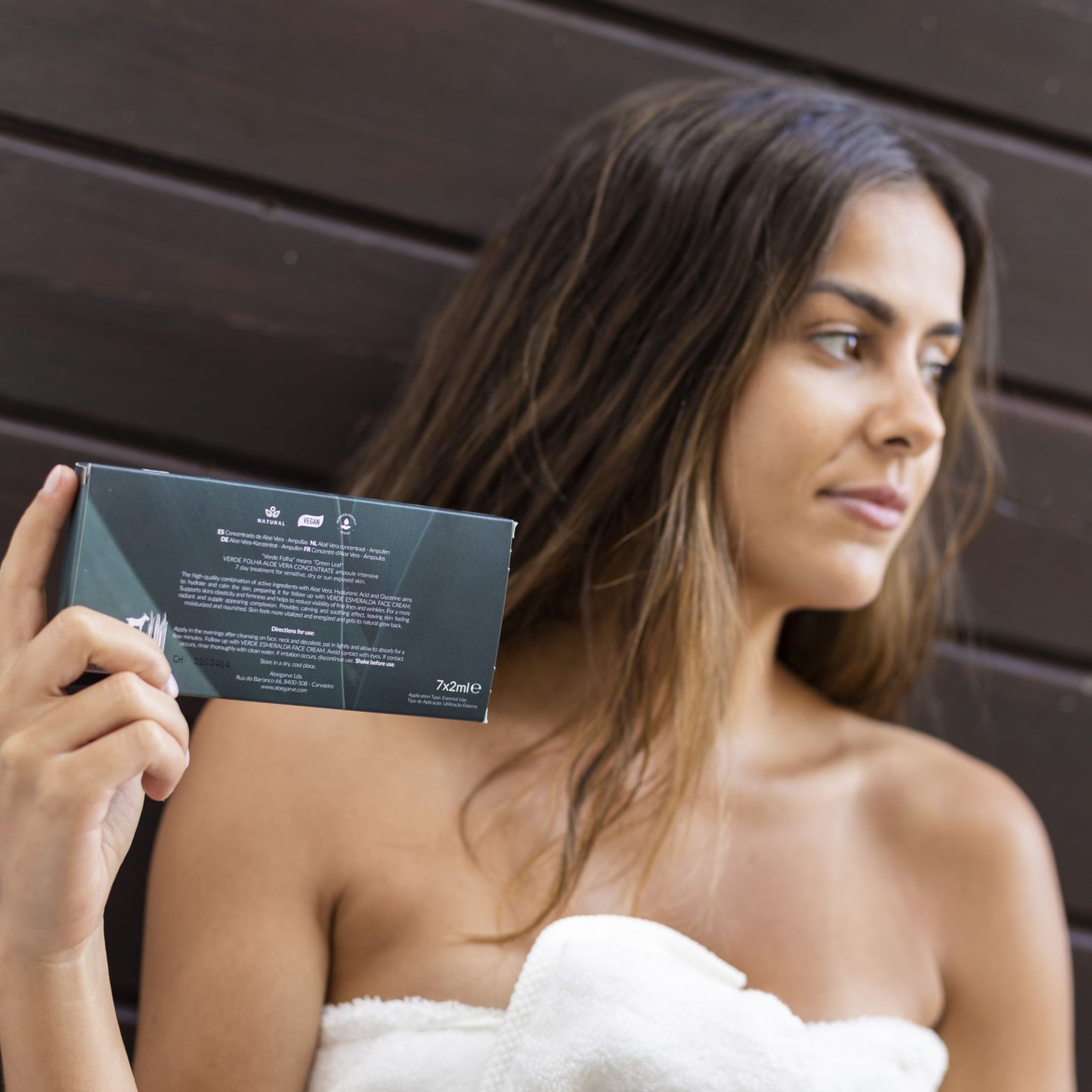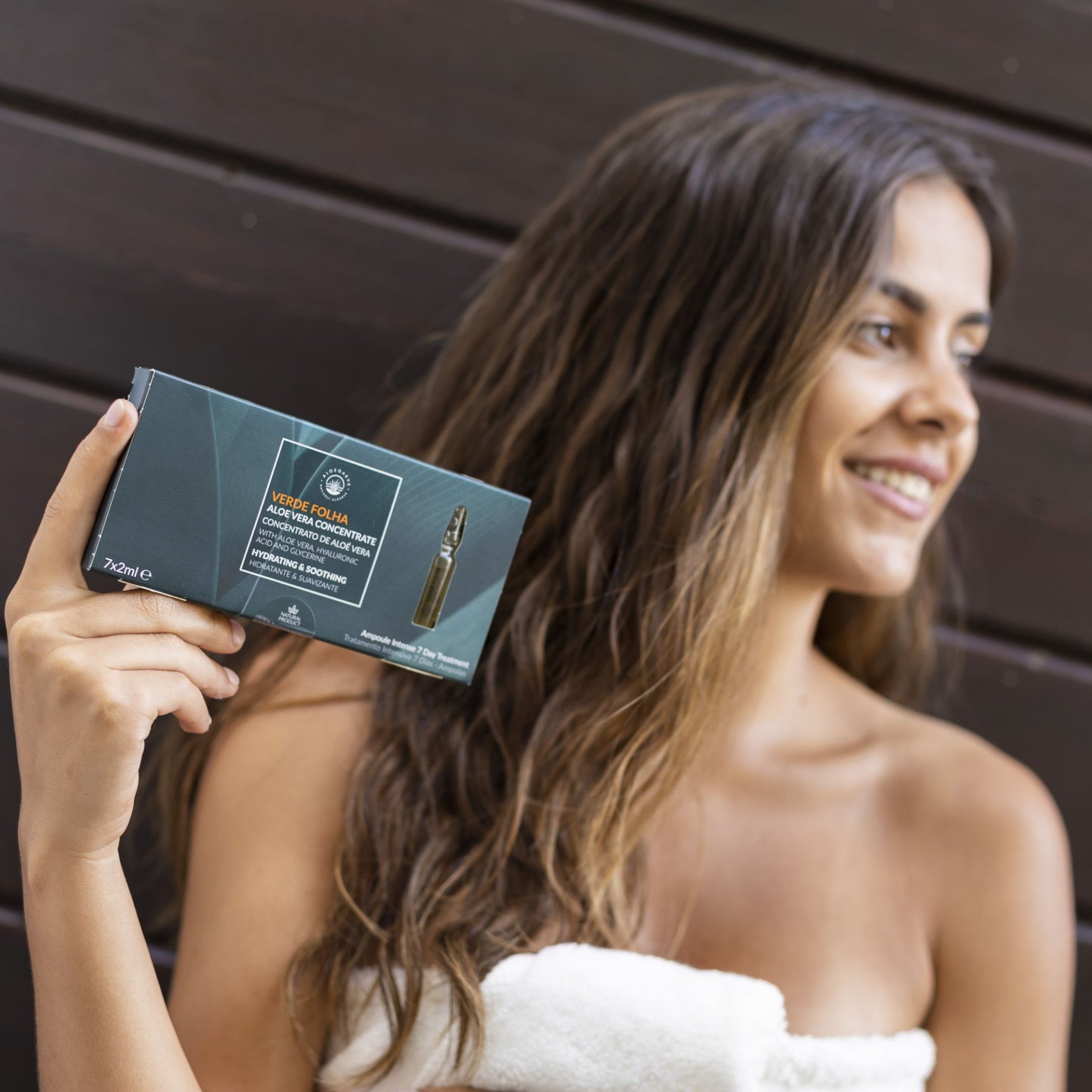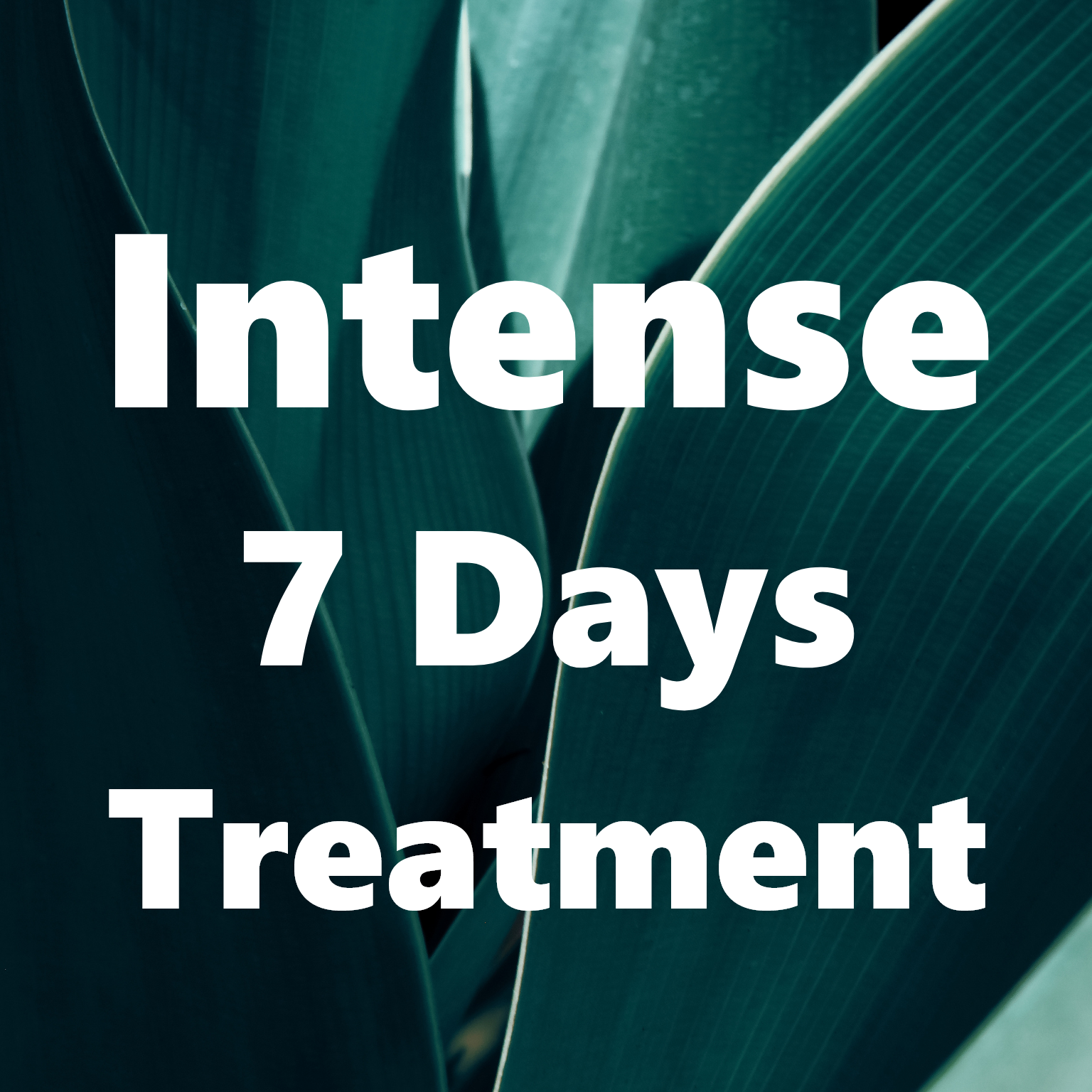 Experience the luxury of a 7-day intensive treatment with our Green Therapy Ampoules "Verde Folha". Packed with high-quality, vegan ingredients, each ampoule offers a concentrated dose of hydration and rejuvenation, designed to give your skin an instant boost of radiance.
Every ampoule contains a potent blend of Aloe Barbadensis Leaf Juice and Sodium Hyaluronate, which work together to intensely hydrate and plump your skin, reducing the appearance of fine lines and wrinkles, and leaving your skin feeling supple and refreshed. The added Glycerin works to maintain your skin's water balance, ensuring your skin stays moisturized and healthy.
This treatment is simple to use. Shake the ampoule well before use, then snap it open using a tissue to prevent any injury from the glass. Pour the entire contents into your palm and apply evenly to your cleansed face. For the best results, use one ampoule daily as part of your evening skincare routine.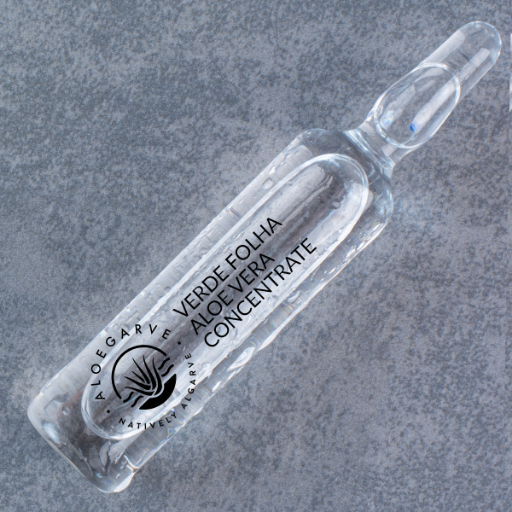 The Green Therapy Ampoules "Verde Folha" offers the ultimate in luxury skincare. With just one week's treatment, you'll notice a significant difference in the texture and appearance of your skin. It's time to give your skin the attention it deserves with the pure, powerful ingredients packed into each ampoule. Experience the immediate effects and the long-lasting benefits of a concentrated skincare treatment.
Whether you're preparing for a special occasion or simply want to give your skin a pampering treat, the Green Therapy Ampoules "Verde Folha" is your ticket to radiant, rejuvenated skin. Begin your journey towards visibly healthier skin today with our luxury intensive concentrated treatment.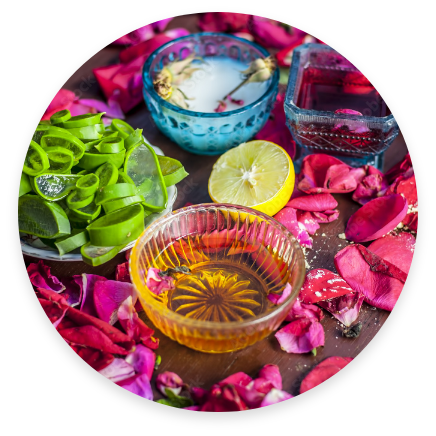 Glycerin
Remember: Beautiful skin doesn't happen overnight, but with a consistent skincare routine and the right products, you can achieve the skin you've always dreamed of. The power of nature is in your hands with our Green Therapy Ampoules "Verde Folha".
HOW OUR ALOE VERA IS GROWN
Our Aloe Vera production is located in the Algarve, a sunny region in the south of Portugal.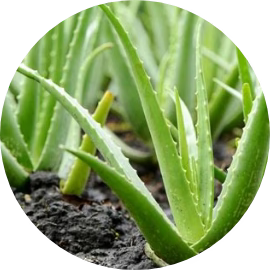 NO PESTICIDES
We do not treat our Aloe Vera plants with any pesticides so that they can grow naturally and maintain their natural properties.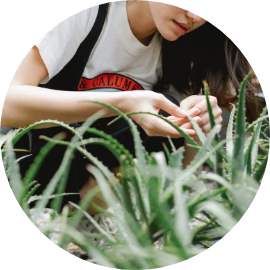 PLANT WITH LOVE AND CARE
We cultivate our fields with traditional methods and treat each plant with love and care.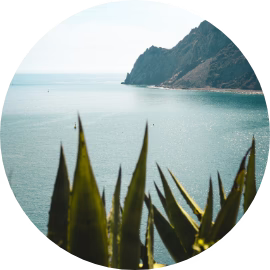 CLOSE TO THE ATLANTIC OCEAN
Close to the Atlantic Ocean (5 km from the sea), our plants breathe the sea air.
Skin Type

Combination

Ingredients

Aqua Aloe Barbadensis Leaf Juice Polyglyceryl-4 caprate Glycerin Phenoxyethanol Sodium Hyaluronate Benzoic Acid Parfum Dehydroacetic Acid Sodium Hydroxide Benzophenone-4 Tetrasodium Glutamate Diacetate Ethylhexylglycerin Sodium Sulphate CI- 19140 (Tartrazine) CI- 42090 (Brilliant Blue FCF) Sodium Chloride

Benefits of Active Ingredients

• Aloe Barbadensis Leaf Juice: Known for its healing and hydrating properties, aloe vera provides intense hydration to the skin, making it feel smoother and more refreshed.

• Sodium Hyaluronate: This powerful hydrator is a form of hyaluronic acid that draws moisture into the skin, reducing the appearance of fine lines and wrinkles and providing a plumping effect.

• Glycerin: A great humectant, glycerin helps maintain the skin's water balance on an intracellular level, keeping the skin hydrated and protected.
Usage Instructions:
Each ampoule of Green Therapy Ampoules "Verde Folha" is designed for a single-use application. Before opening the ampoule, shake it well to ensure that the ingredients are thoroughly mixed. To open the ampoule, wrap a tissue around its neck and carefully snap it open at the lower colored ring. Pour the entire contents of the ampoule into the palm of your hand, then apply the serum evenly to cleansed skin. For best results, use one ampoule daily for a week as part of your evening skincare routine.Be careful not to let any glass shards fall into the liquid.
• Apply the liquid inside the ampoule onto clean and dry skin.
• Gently tap the ampoule on your skin to let it absorb the contents.
• Use one ampoule each day for seven days to achieve maximum effects.
• Can be used alone as a treatment or under your daily moisturizer for added benefit.
Warnings:
Handle with care. The ampoules are made of glass and can shatter if dropped. Do not use if the ampoule is broken or chipped upon opening. Keep out of reach of children. For external use only.