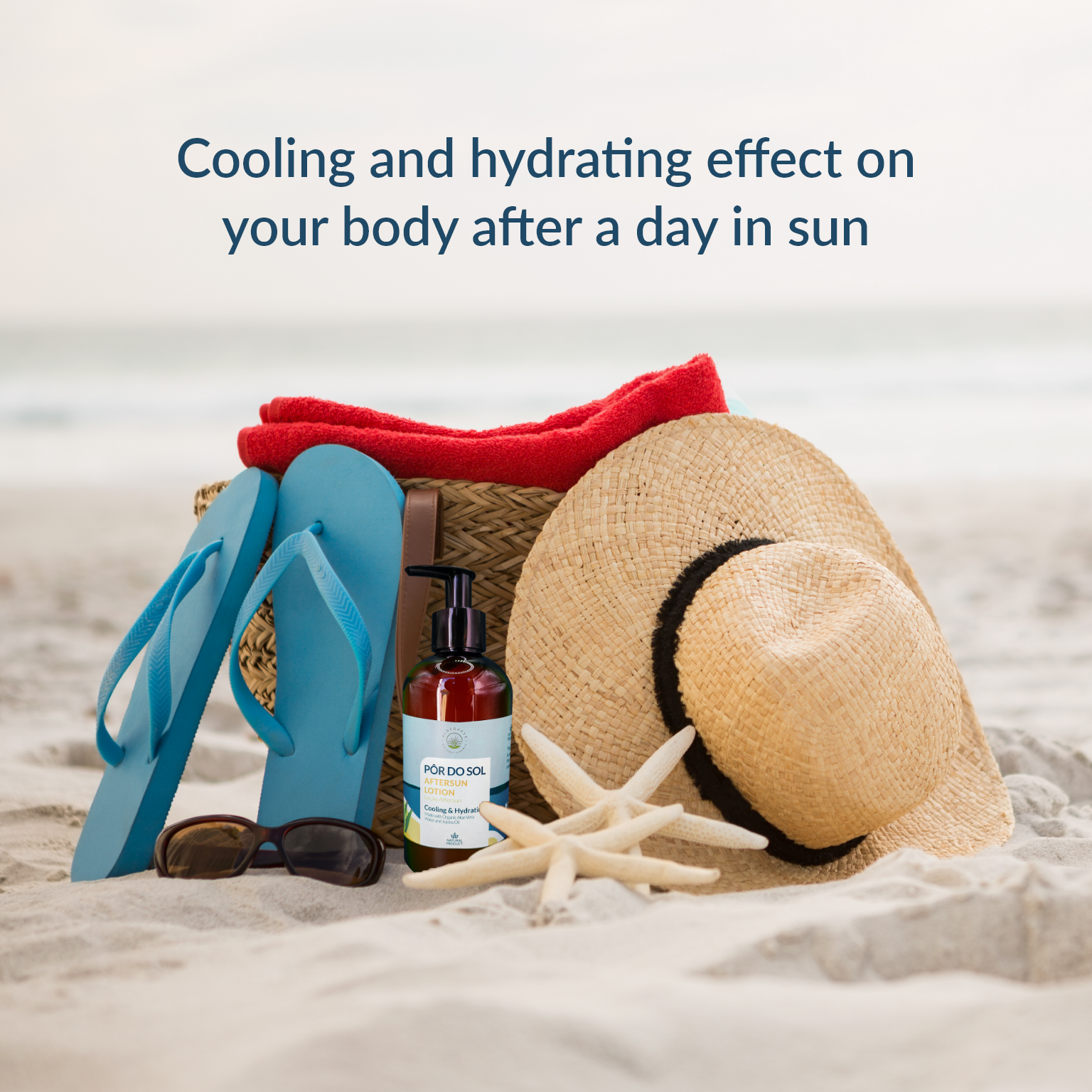 Relish in the tranquility of a setting sun with our Rebuild Tissues - After Sun Lotion "Por do Sol". This luxurious lotion is a must-have for your after sun care routine. Created with love and care from our Algarve farm, it's enriched with organic aloe vera, delivering an instant surge of hydration to your sun-kissed skin. A day spent under the radiant sun can take a toll on your skin, leaving it dry and irritated. That's where 'Por do Sol' steps in. Formulated with a soothing blend of aloe vera leaf water and powder, it provides immediate comfort, reducing redness and dryness associated with sun exposure. But the magic doesn't stop there. Shea butter, a powerhouse of vitamins and fatty acids, works wonders to soften and condition your skin, providing a protective antioxidant barrier. Along with this, jojoba oil, which closely resembles the skin's natural oils, offers deep hydration without any greasiness.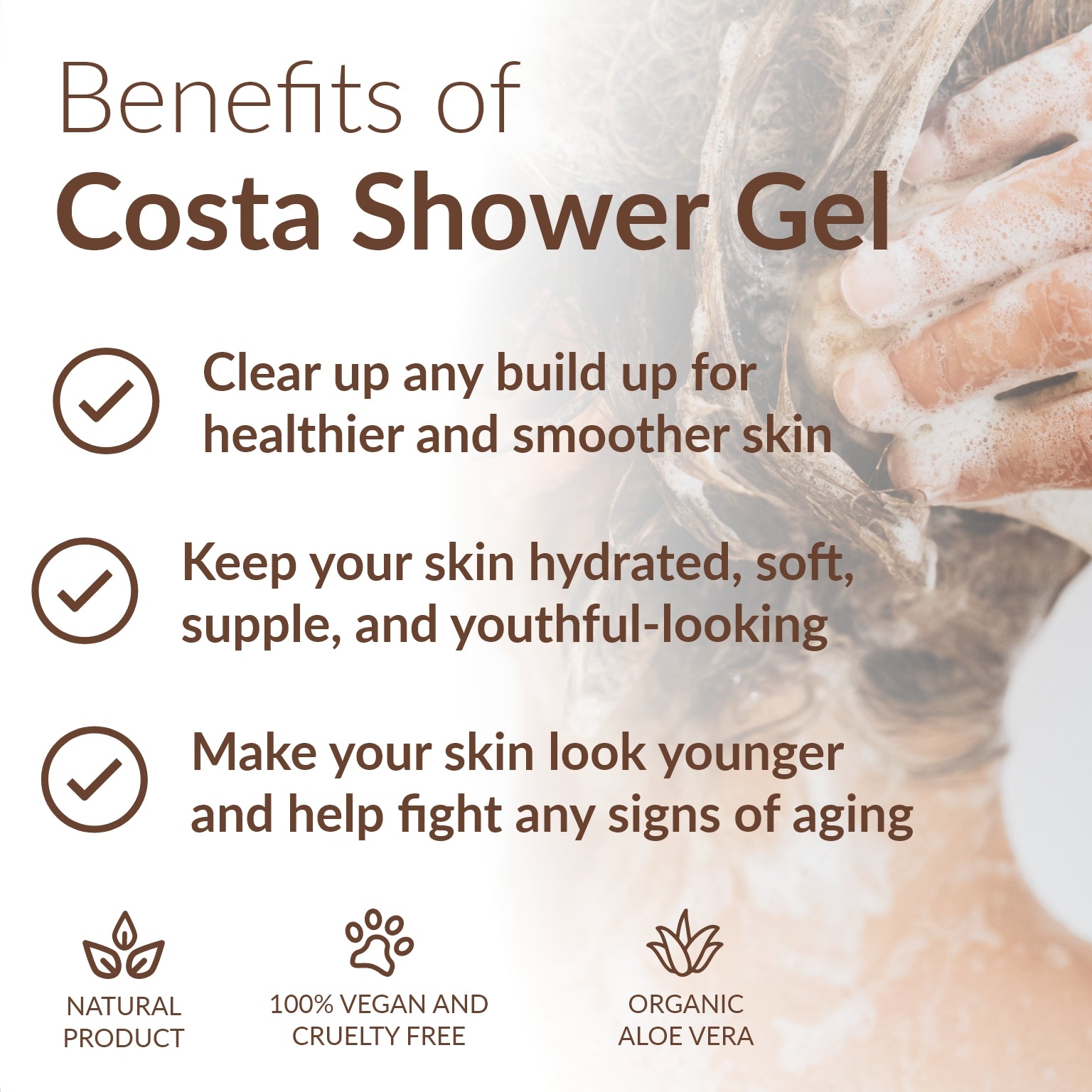 Submerge yourself in the invigorating experience of the Portuguese coastlines with our Ocean Elixir Body Wash "Costa". This revitalizing body wash captures the very essence of the ocean, allowing you to recreate the spa-like tranquillity of seaside living right in your shower.
Formulated with a soothing blend of Aloe Barbadensis leaf water, pomegranate fruit water, and marine salt, "Costa" ensures a gentle yet thorough cleanse. The powerful antioxidants from pomegranate water revitalise your skin, while Aloe Vera, a well-known hydrating and healing powerhouse, nourishes and soothes your skin, leaving it soft, supple, and refreshed.
HOW OUR ALOE VERA IS GROWN
Our Aloe Vera production is located in the Algarve, a sunny region in the south of Portugal.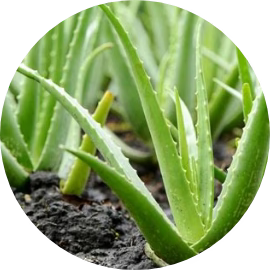 NO PESTICIDES
We do not treat our Aloe Vera plants with any pesticides so that they can grow naturally and maintain their natural properties.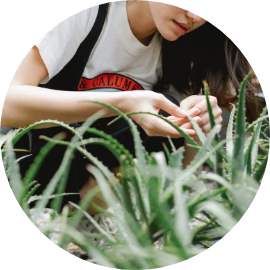 PLANT WITH LOVE AND CARE
We cultivate our fields with traditional methods and treat each plant with love and care.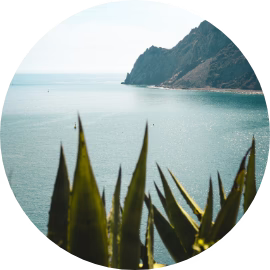 CLOSE TO THE ATLANTIC OCEAN
Close to the Atlantic Ocean (5 km from the sea), our plants breathe the sea air.