Regular price
Sale price
$11.00 USD
Unit price
per
Sale
Sold out
Cleansing, Hydrating, Rejuvenating, Nourishing,Exfoliating, Refreshing
Immerse yourself in the refreshing embrace of the ocean with our "Costa" Body Wash. This unique formulation, infused with Aloe Vera and Pomegranate water, deeply cleanses, nourishes, and leaves your skin feeling luxuriously soft. The marine salt included in the mix further rejuvenates the skin, while the inviting, fresh fragrance transports you to serene Portuguese coastlines. Transform your daily shower into a renewing oceanic experience with "Costa".
View full details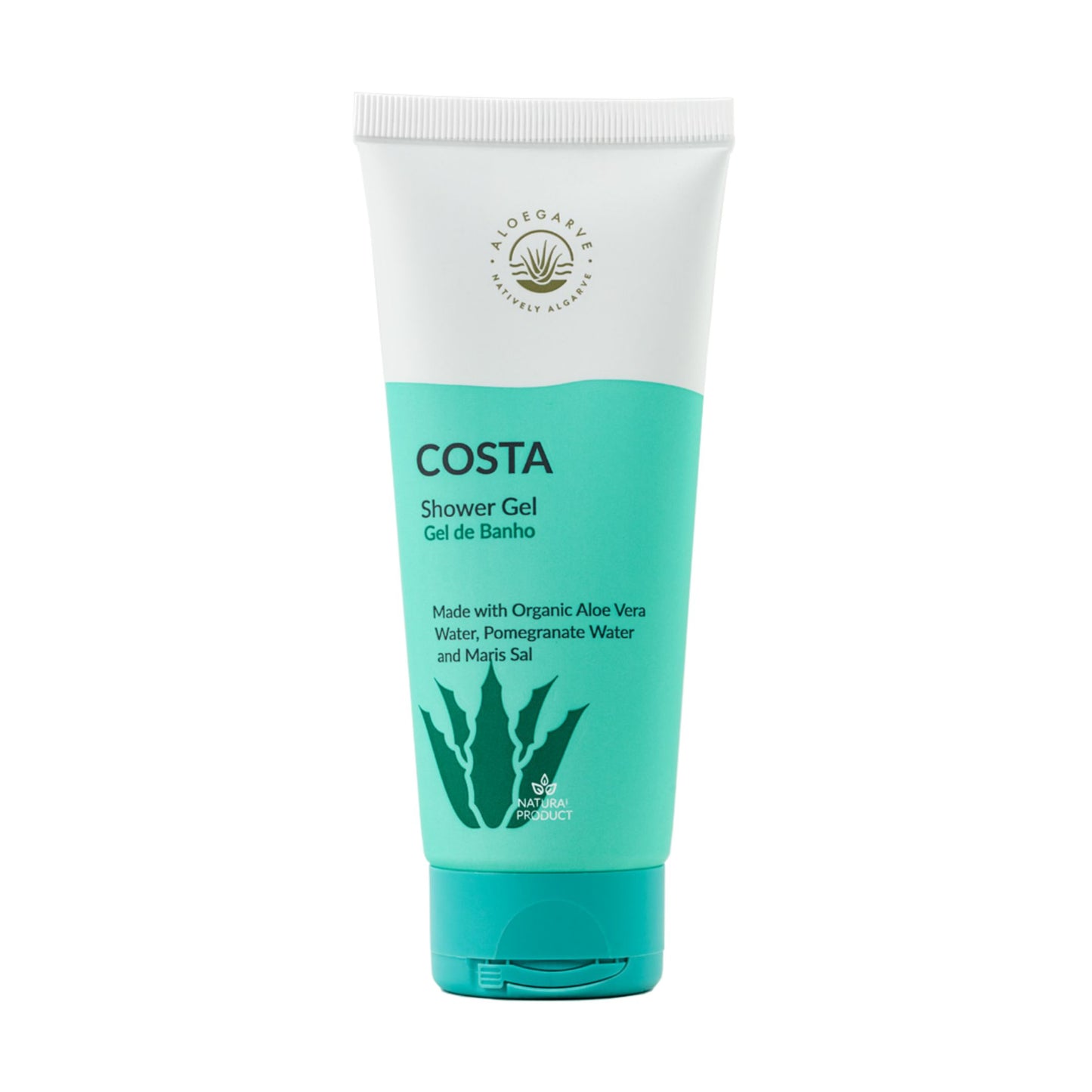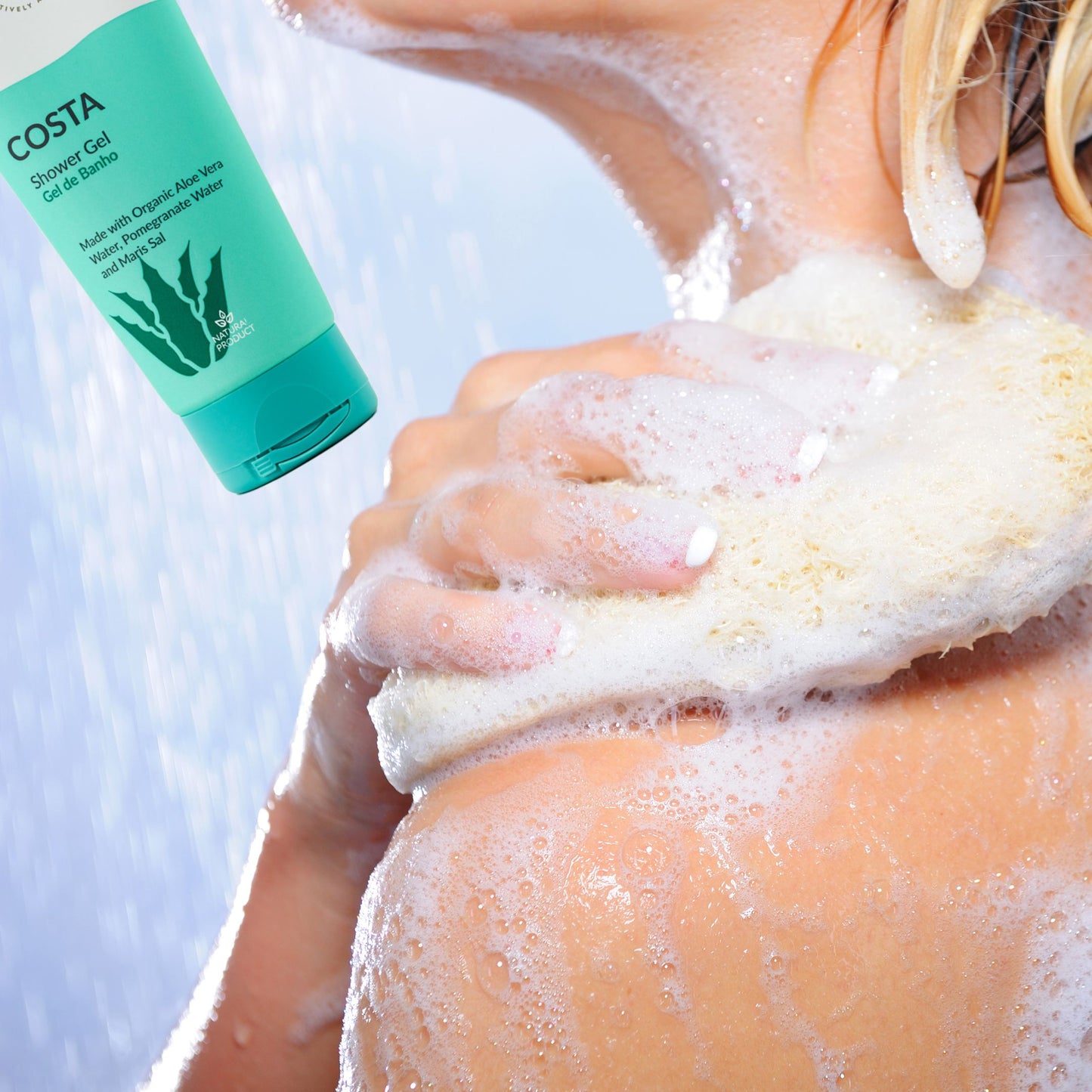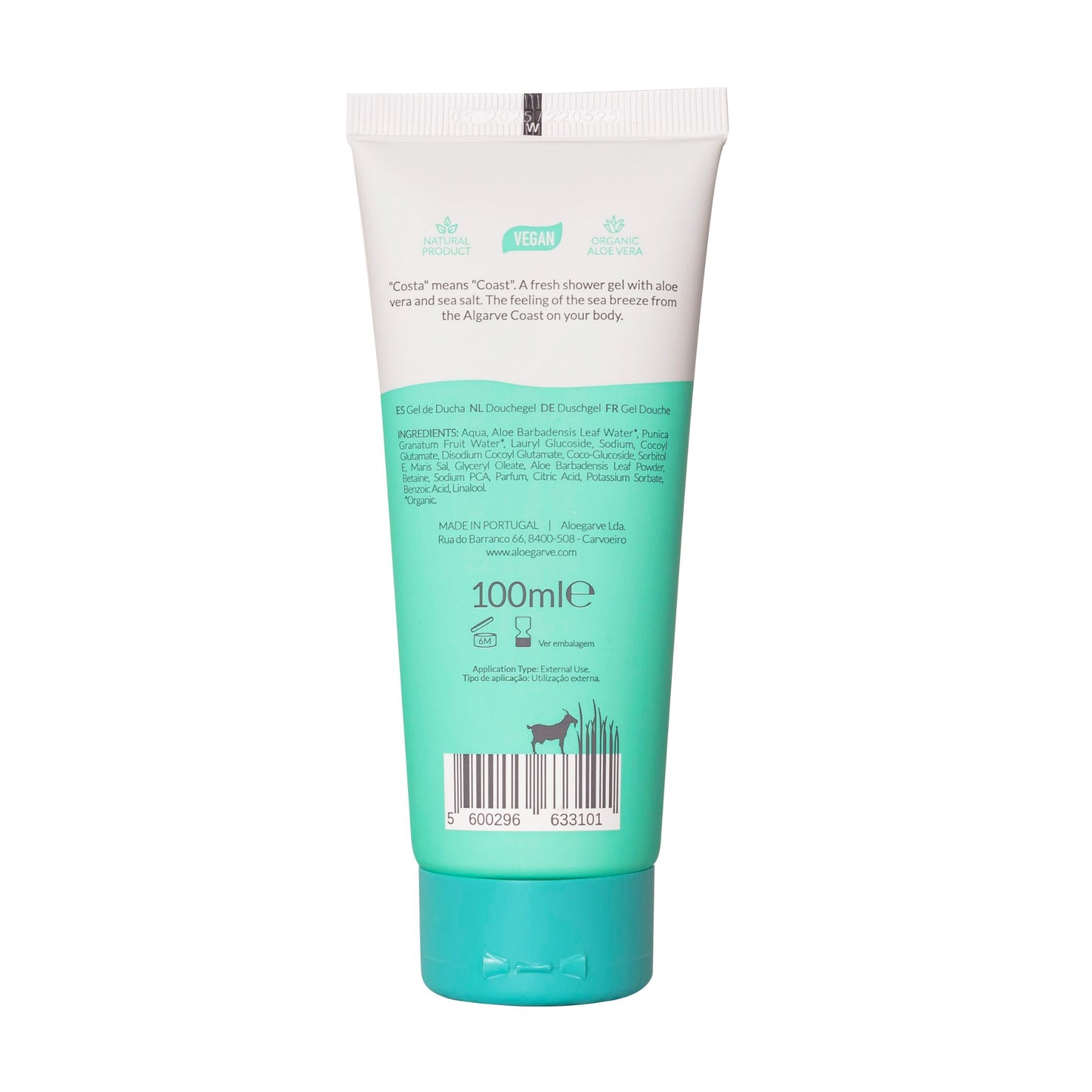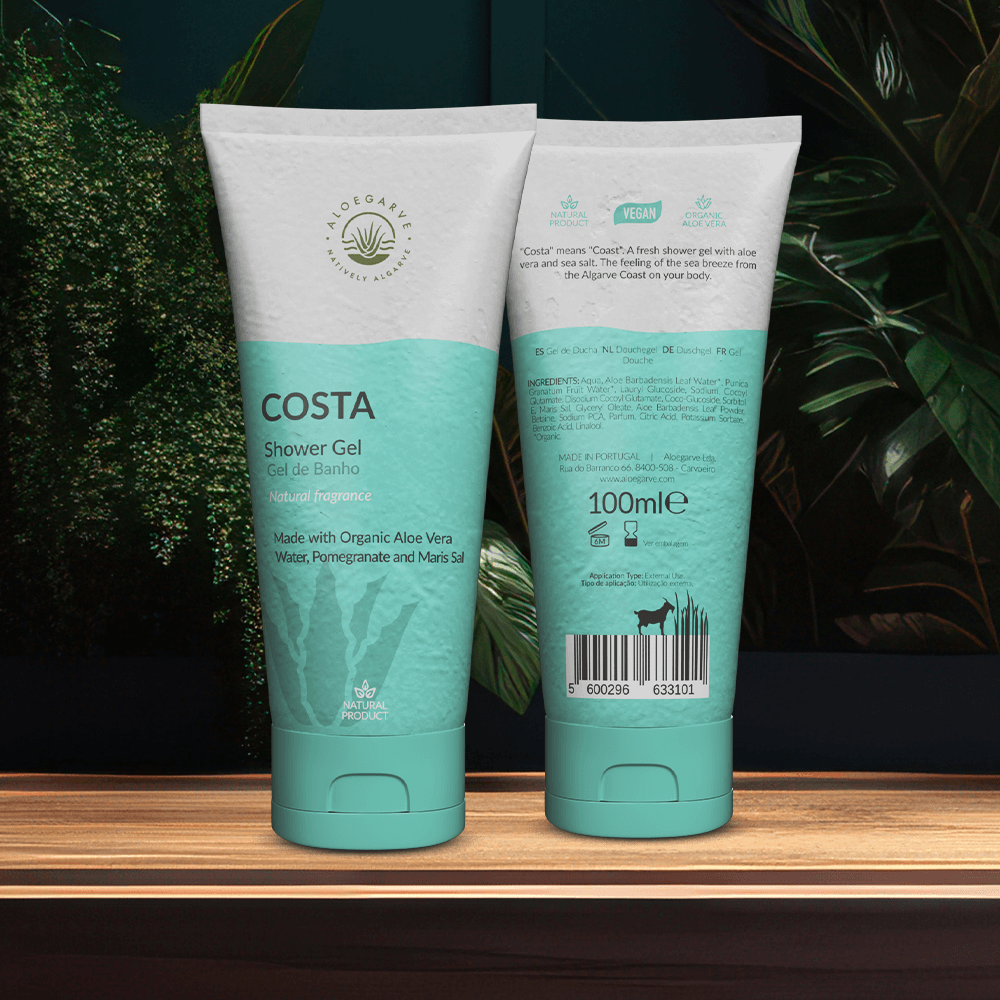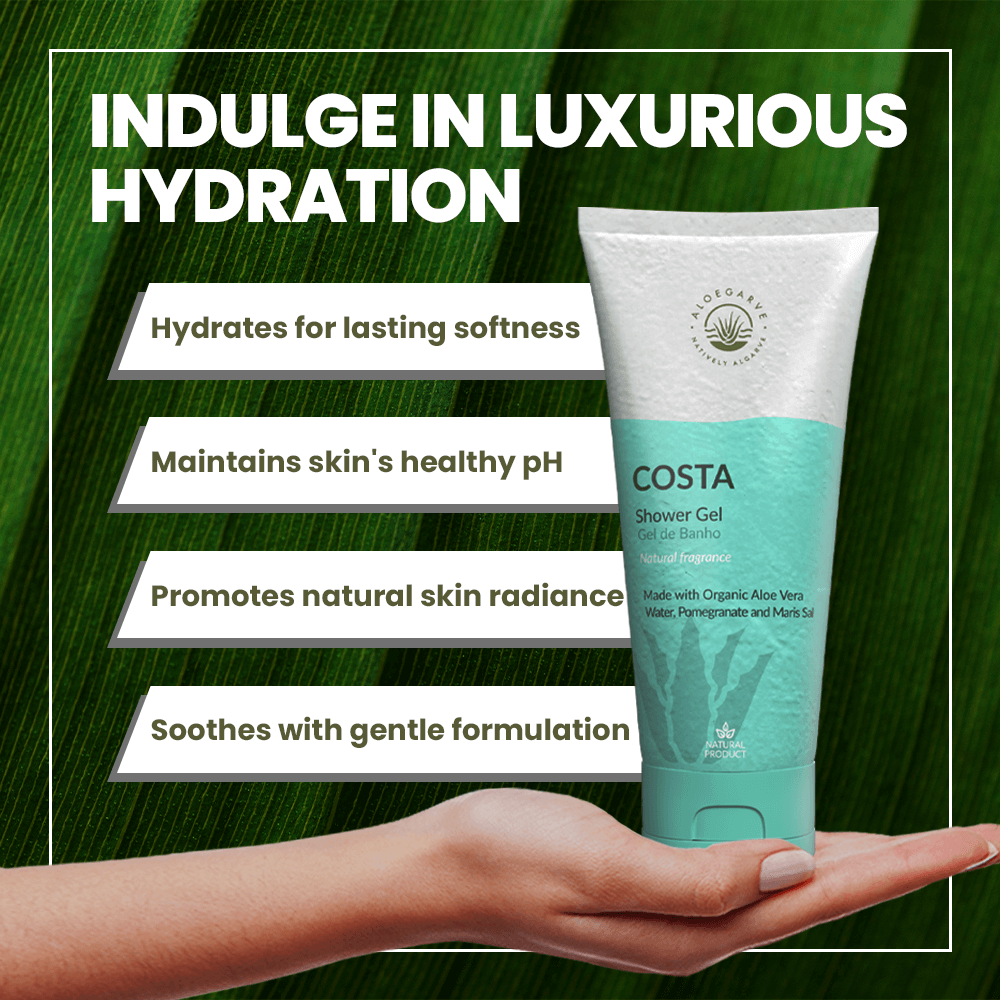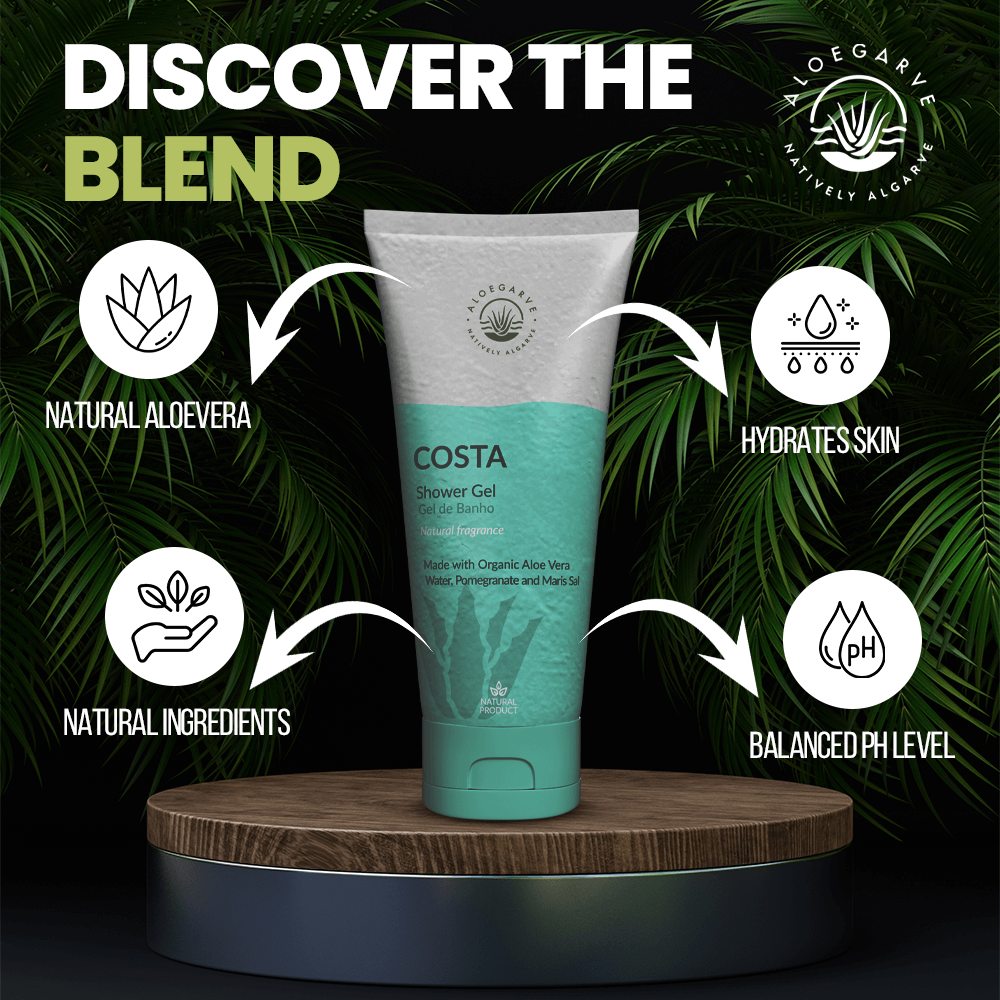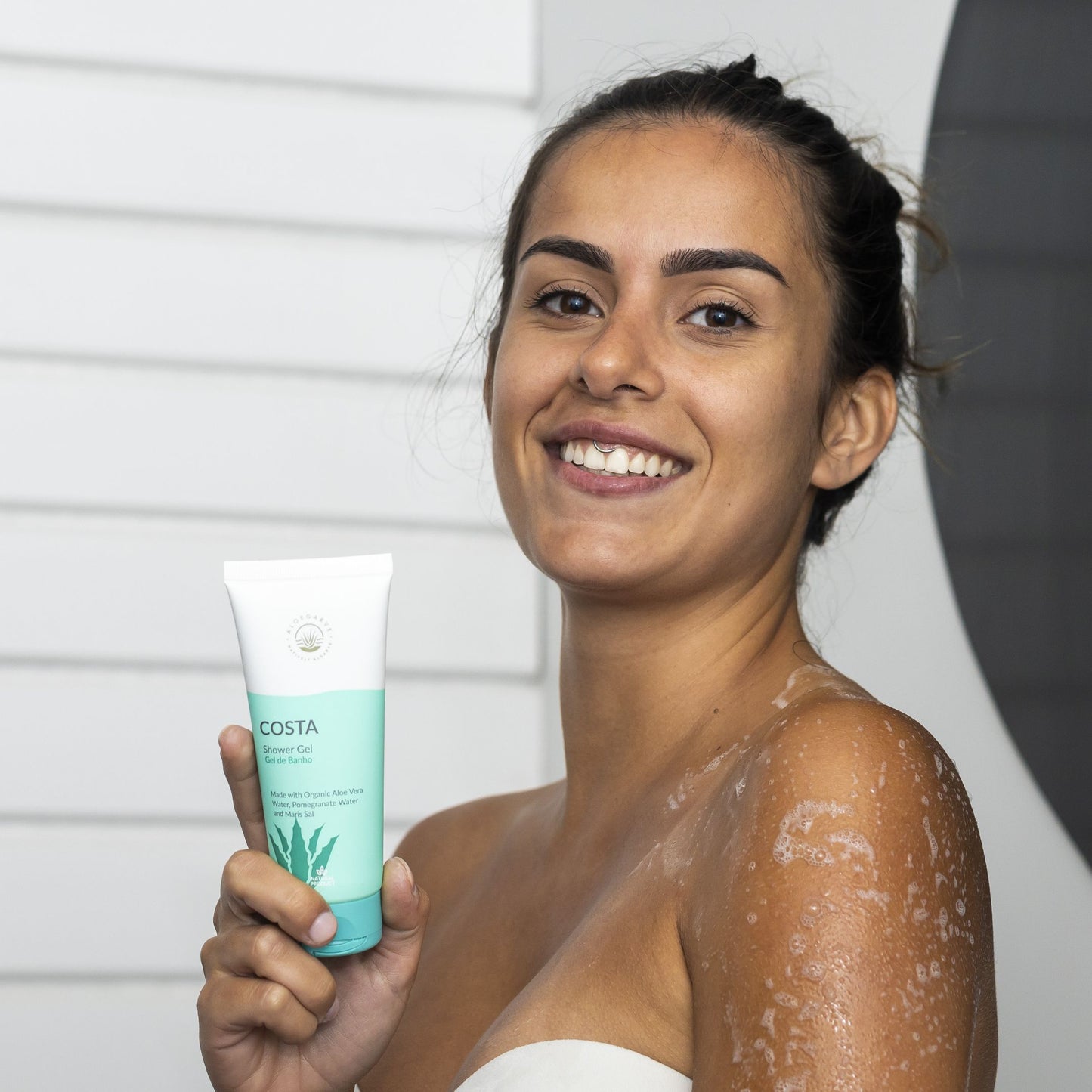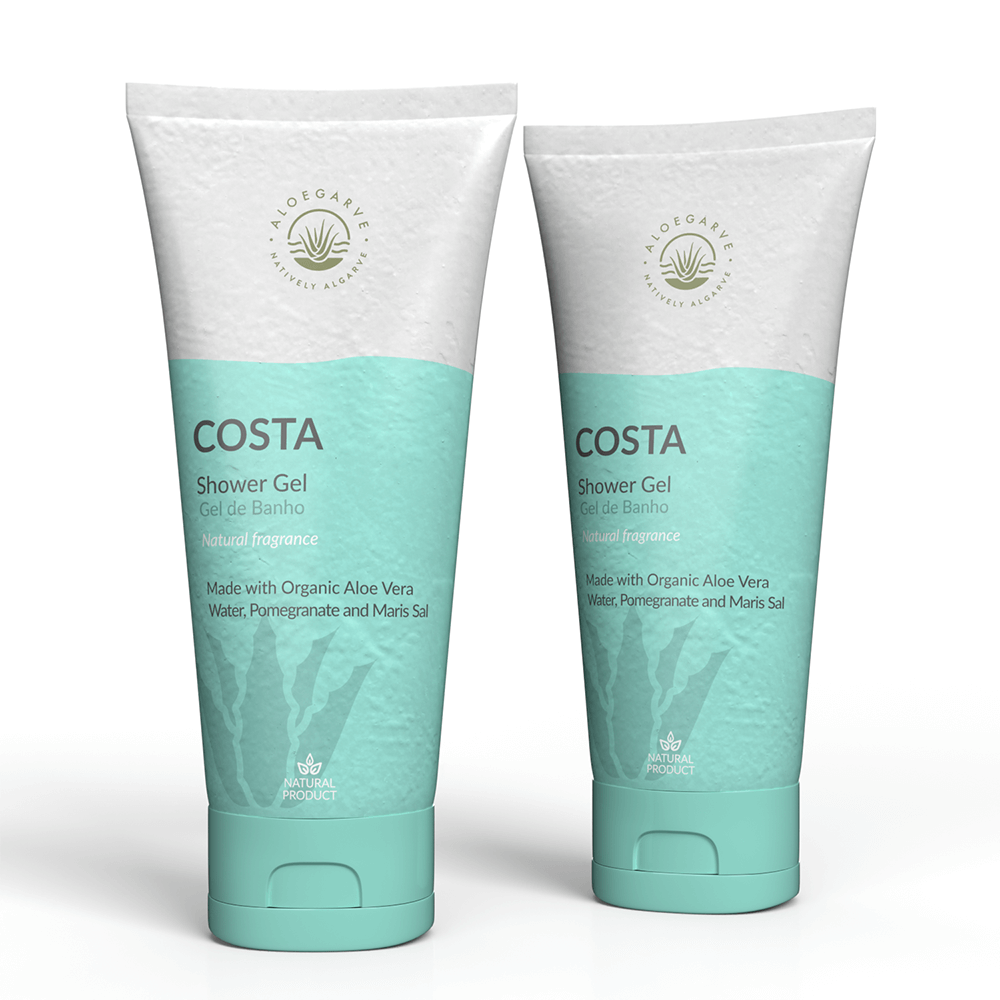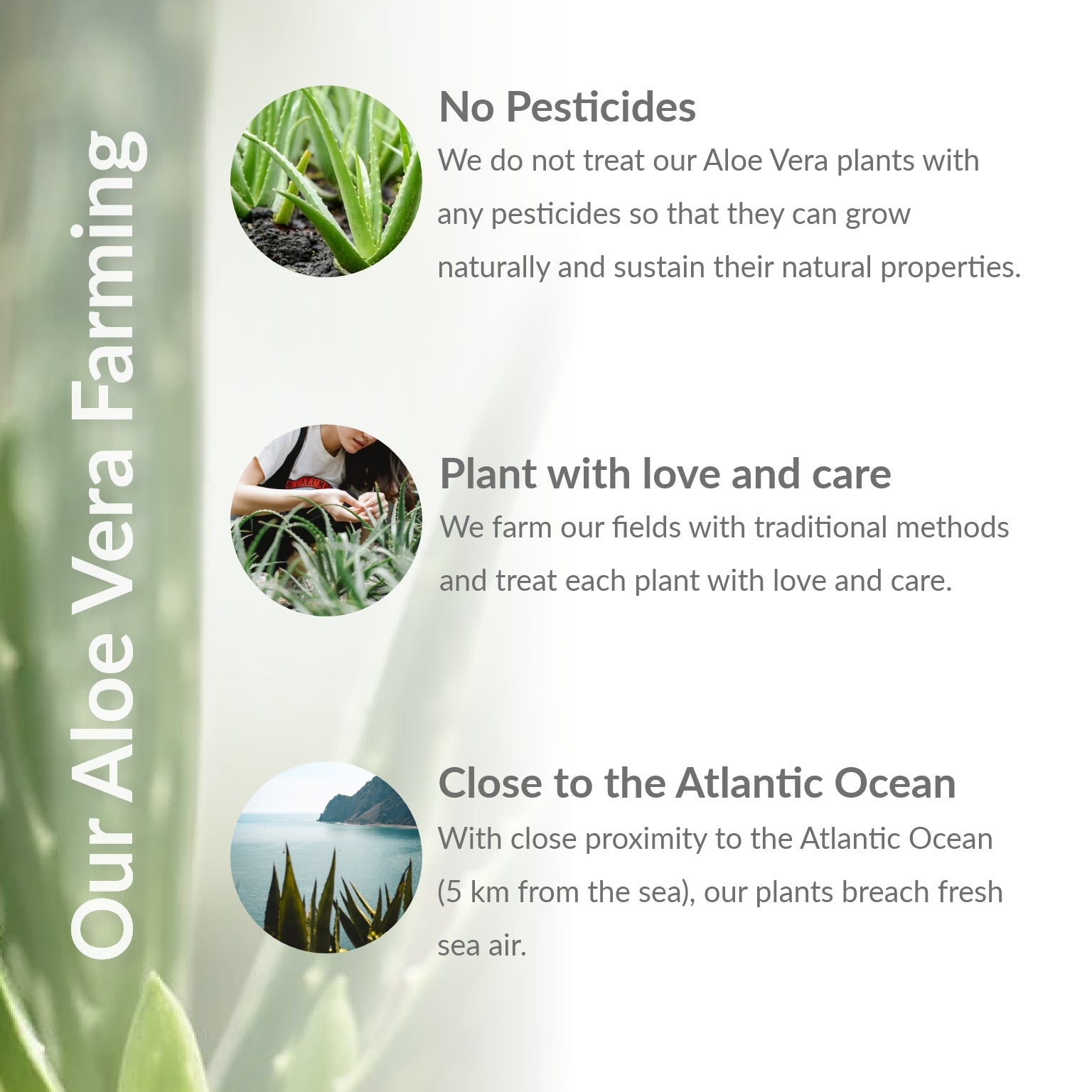 Submerge yourself in the invigorating experience of the Portuguese coastlines with our Ocean Elixir Body Wash "Costa". This revitalizing body wash captures the very essence of the ocean, allowing you to recreate the spa-like tranquillity of seaside living right in your shower.
Formulated with a soothing blend of Aloe Barbadensis leaf water, pomegranate fruit water, and marine salt, "Costa" ensures a gentle yet thorough cleanse. The powerful antioxidants from pomegranate water revitalise your skin, while Aloe Vera, a well-known hydrating and healing powerhouse, nourishes and soothes your skin, leaving it soft, supple, and refreshed.
But the magic doesn't end there. Our unique body wash is also fortified with marine salt, a natural exfoliant that helps to remove dead skin cells, promoting smoother and healthier skin. Sorbitol and Betaine provide an added layer of moisture, keeping your skin well-hydrated and protected from environmental stressors.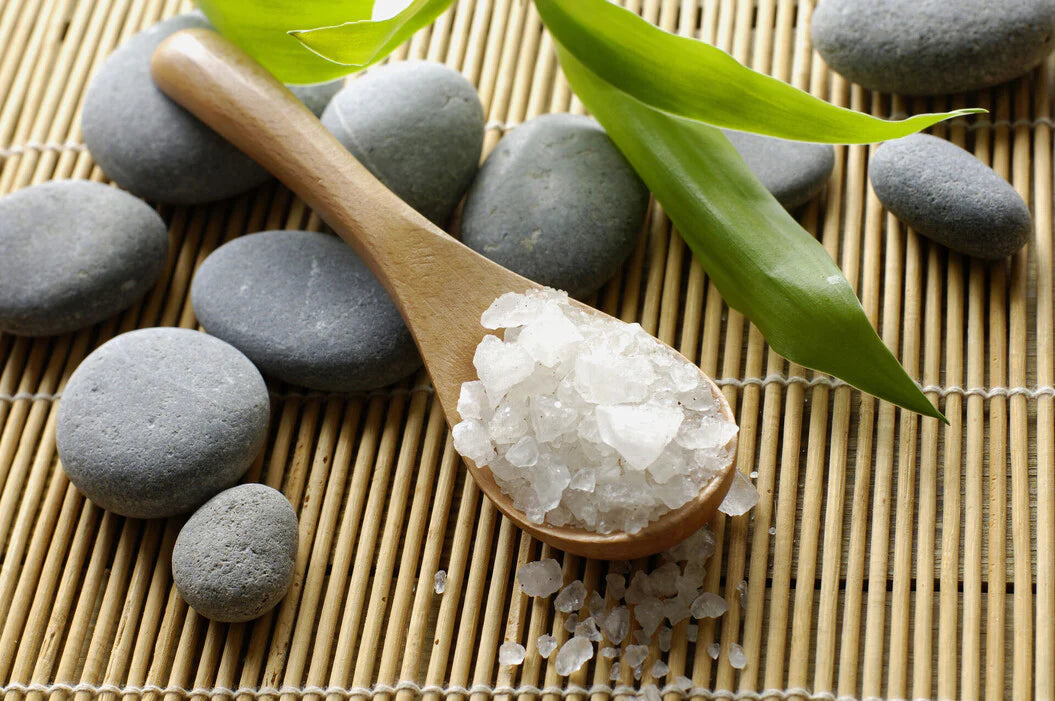 Benefits Of Maris Sal sea salt
The formula is gentle enough for daily use and suitable for all skin types. From the very first use, your skin will feel more comfortable, cleansed, and noticeably softer.
One of the standout features of our body wash is its delightful fragrance. The fresh, invigorating scent adds an element of sensory indulgence to your daily shower routine. Every wash will transport your senses to the breezy coastlines, reminiscent of serene beaches and cascading ocean waves.
Our Ocean Elixir Body Wash "Costa" is more than just a cleansing product; it's a whole skincare treatment that brings the essence of the Portuguese coastal life to your bathroom. The bottle itself encapsulates our love for the environment and our commitment to sustainability, as it is designed to be environmentally friendly.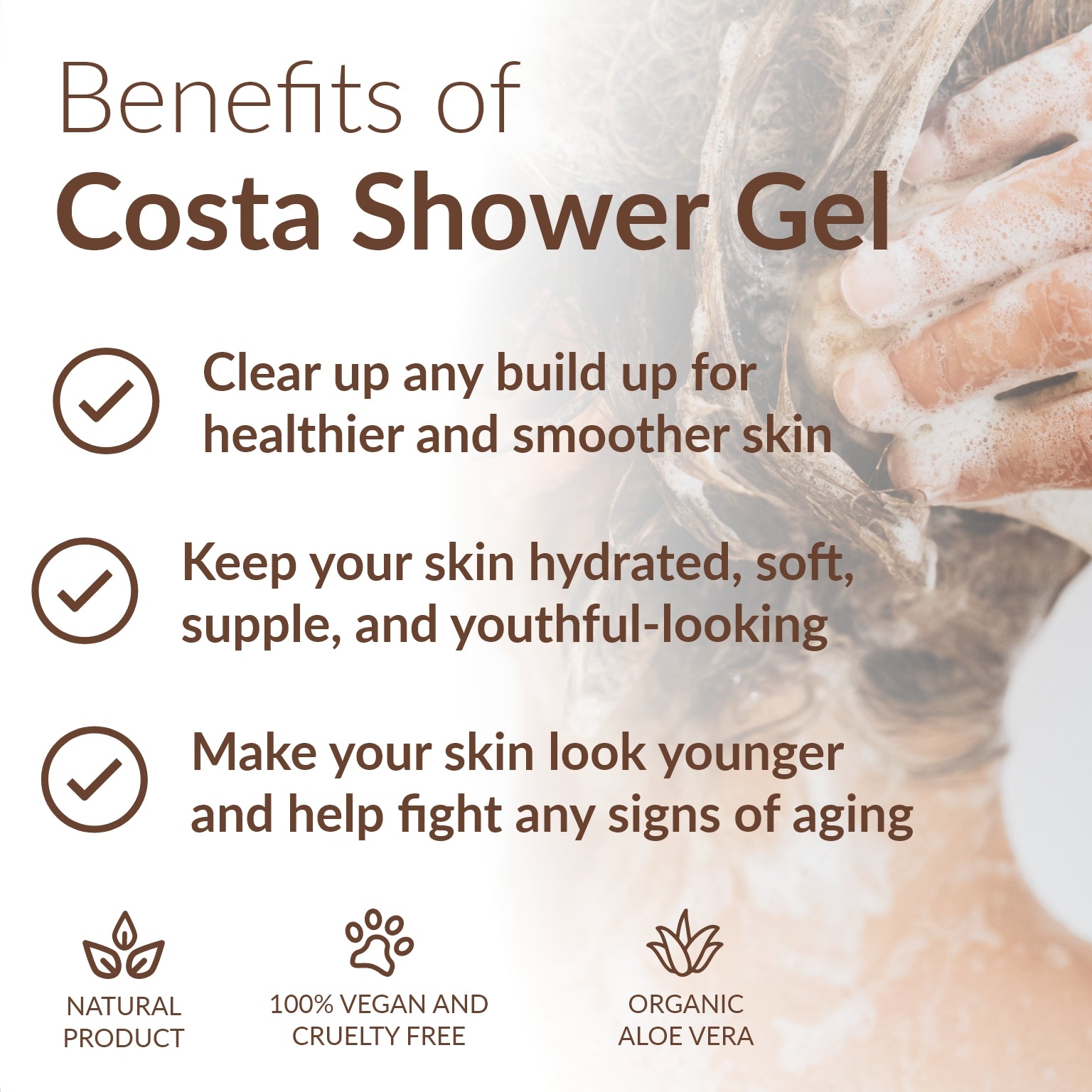 As a brand, we believe in harnessing the power of nature and the potency of its ingredients. The Aloe Vera used in our body wash is sourced from our own farms in Algarve, Portugal. This not only ensures the quality and freshness of our ingredients but also supports local farming.
Elevate your daily shower routine into an enriching experience with the Ocean Elixir Body Wash "Costa". Dive into the waves of wellness, and let your skin bask in the nourishing goodness of nature's finest ingredients. Feel the difference with every wash.
Our Ocean Elixir Body Wash "Costa" isn't just a body wash; it's a ticket to an invigorating, oceanic escape. So, why wait? Embark on this skin-loving journey today, and let the sea's magic rejuvenate your skin and your senses.

OUR ALOE VERA FARMING
Aloegarve is a agriculture and natural cosmetics company based in Algarve, South Portugal. We grow our own organic Aloe Vera under the Algarve sun.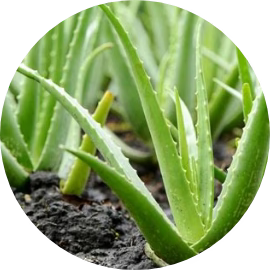 UNIQUE AGRICULTURE AND CONCENTRATION
We do not treat our Aloe Vera plants with any pesticides so that they can grow naturally and maintain their natural properties.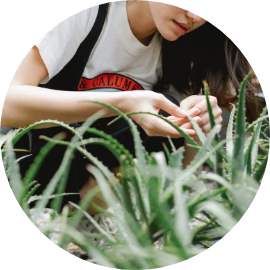 NO PESTICIDES
We cultivate our fields with traditional methods and treat each plant with love and care.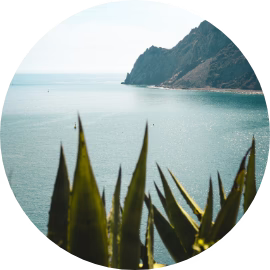 CLOSE TO THE ATLANTIC OCEAN
Close to the Atlantic Ocean (5 km from the sea), our plants breathe the sea air.
Skin Type

Combination

Ingredients

Aqua Aloe Barbadensis Leaf Water, Punica Granatum Fruit Water, Lauryl Glucoside, Sodium Cocoyl Glutamate, Disodium Cocoyl Glutamate, Coco-Glucoside Sorbitol, Maris Sal, Glyceryl Oleate, Aloe Barbadensis Leaf Powder, Betaine, Sodium PCA, Parfum, Citric Acid, Potassium Sorbate, Benzoic Acid, Linalool

Benefits of Active Ingredients

• Aloe Barbadensis Leaf Water & Powder: Soothes, hydrates, and nourishes the skin.

• Punica Granatum (Pomegranate) Fruit Water: Rich in antioxidants, it rejuvenates the skin and aids in cellular regeneration.

• Maris Sal (Sea Salt): Natural exfoliant that helps remove dead skin cells and rejuvenate the skin.

• Sorbitol: Prevents moisture loss by pulling water by osmosis from the air, hydrating skin.

• Betaine: An amino acid that protects and moisturizes the skin.

• Sodium PCA: A natural humectant that helps your skin retain moisture.
Usage Instructions
• Wet your body in the shower.
• Apply a small amount of "Costa" onto a washcloth, sponge, or directly onto your hands. Lather the body wash.
• Gently massage it into your skin.
• Rinse thoroughly with warm water.
• For best results, use daily.
Warnings
For external use only.
Avoid contact with eyes. If contact occurs, rinse thoroughly with water.
In the unlikely event of skin irritation, discontinue use and consult a healthcare professional.
Keep out of reach of children.
Store in a cool, dry place away from direct sunlight.