Regular price
Sale price
$36.00 USD
Unit price
per
Sale
Sold out
Moisturizing, Nourishing, Soothing, Protective,Antioxidant-rich, Age-defying, Hydrating, Non-greasy, Radiance-boosting,Natural, Organic.
Reveal your skin's natural radiance with our Reverse Aging and Glow Face Cream "Maresia". Expertly formulated with organic Aloe Vera and a blend of natural oils, this cream hydrates, nourishes, and revitalizes your skin, reducing visible signs of aging and leaving your complexion glowing. Enjoy the power of nature with "Maresia".
View full details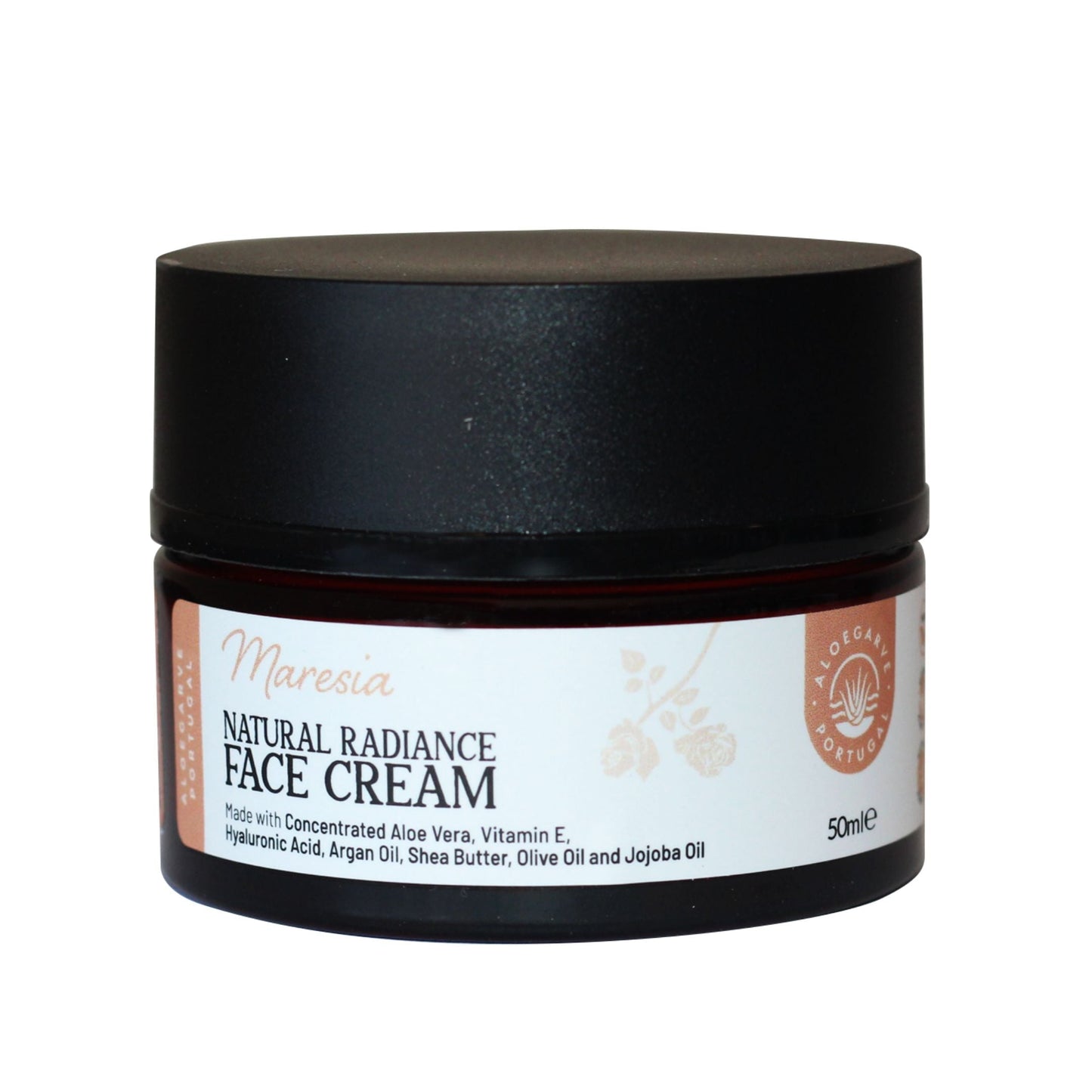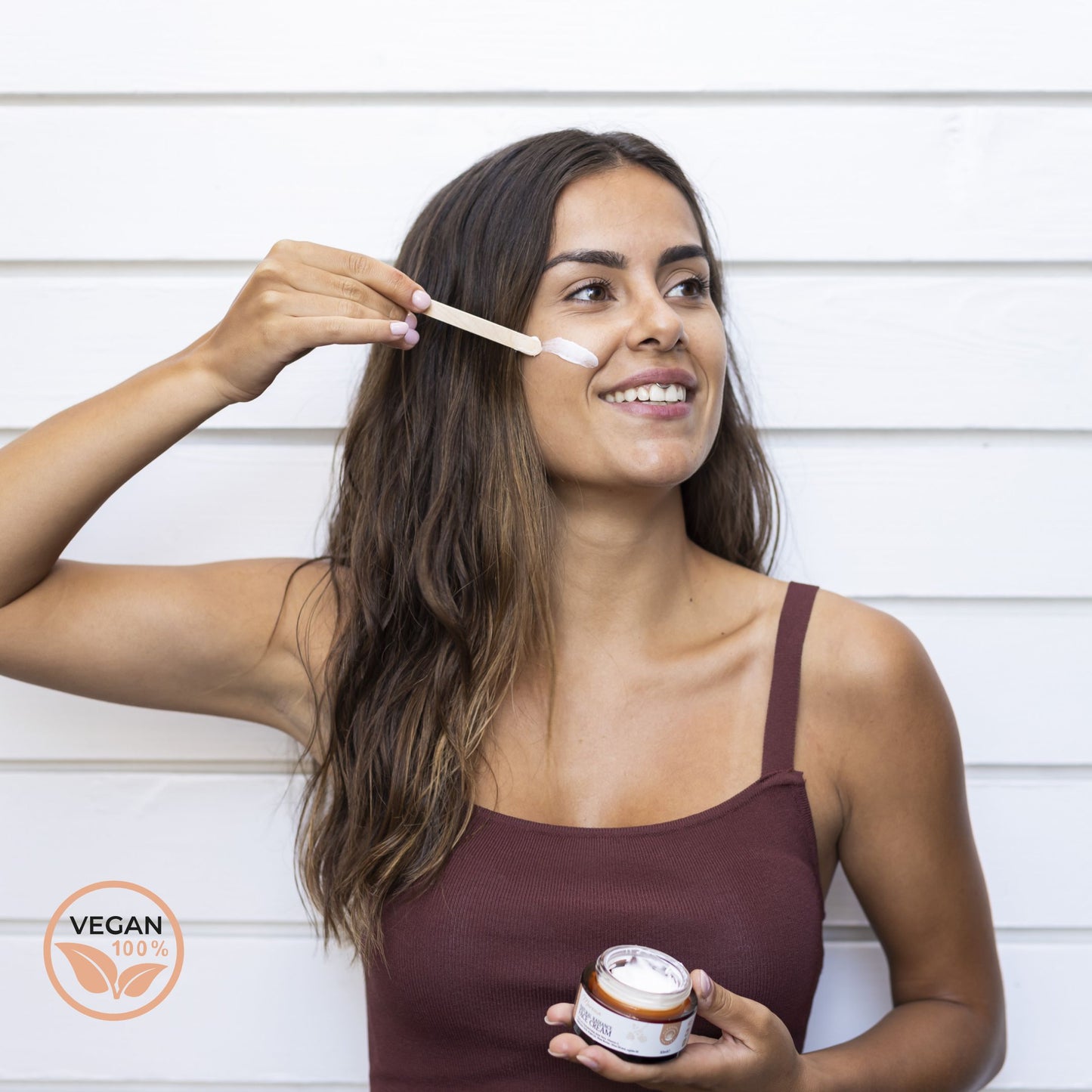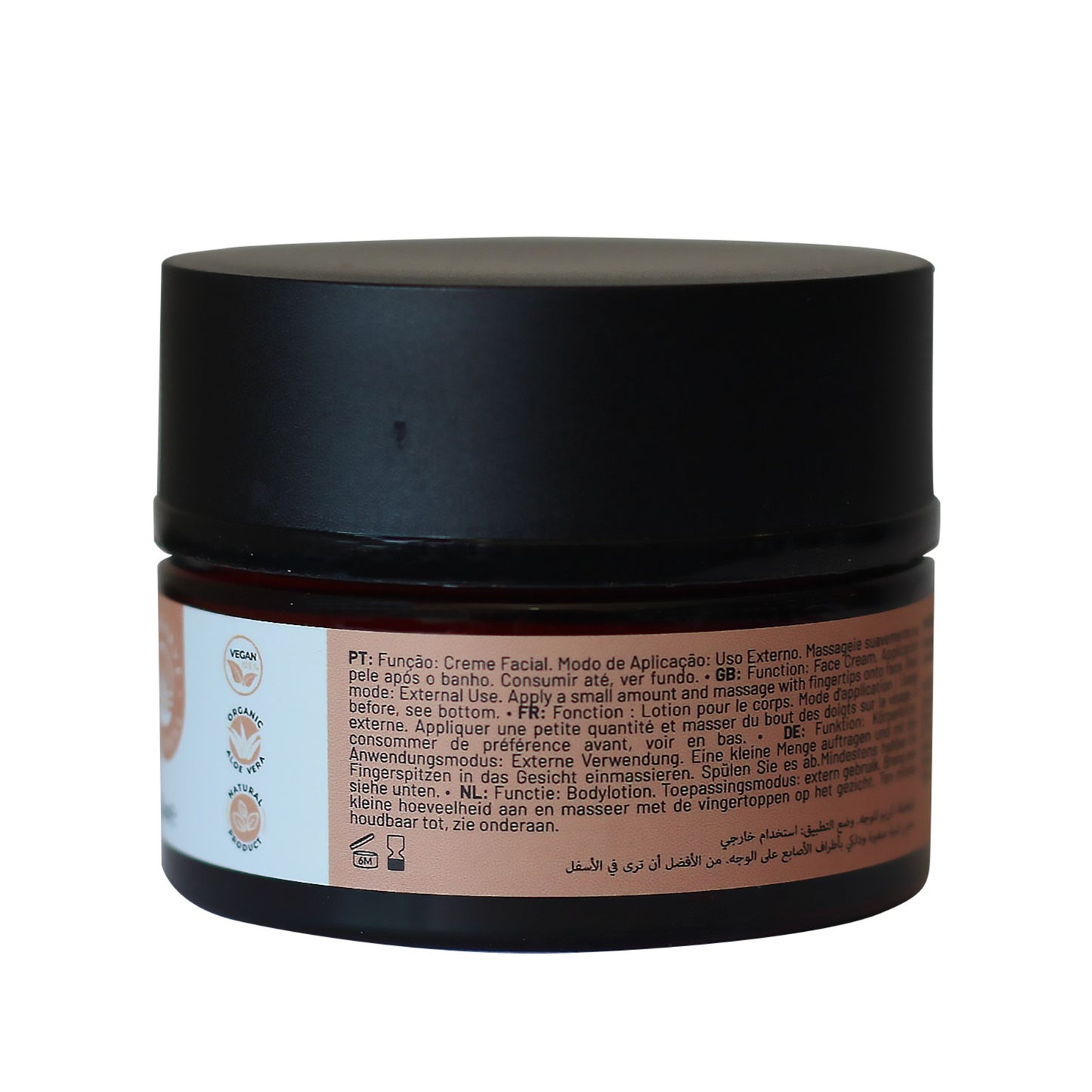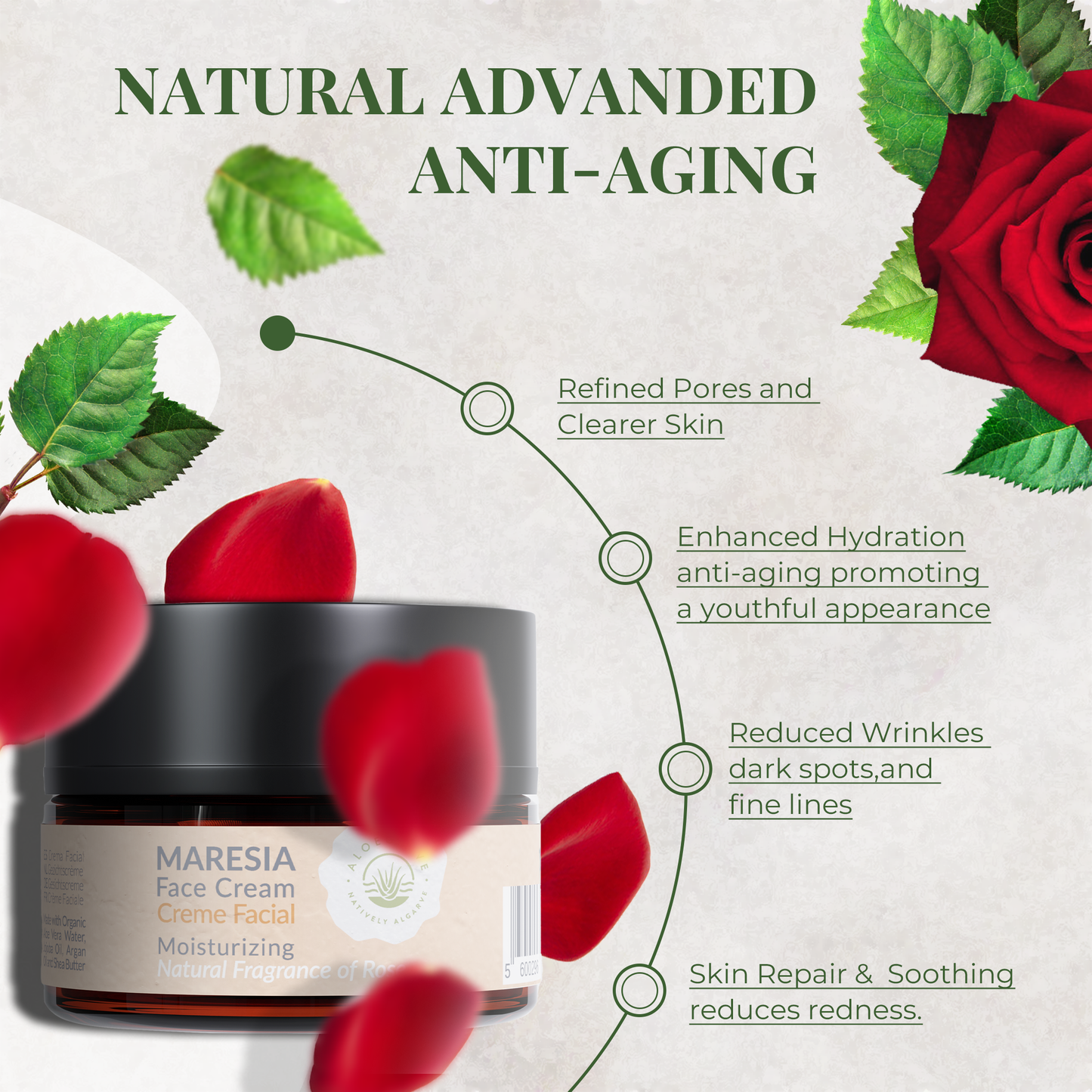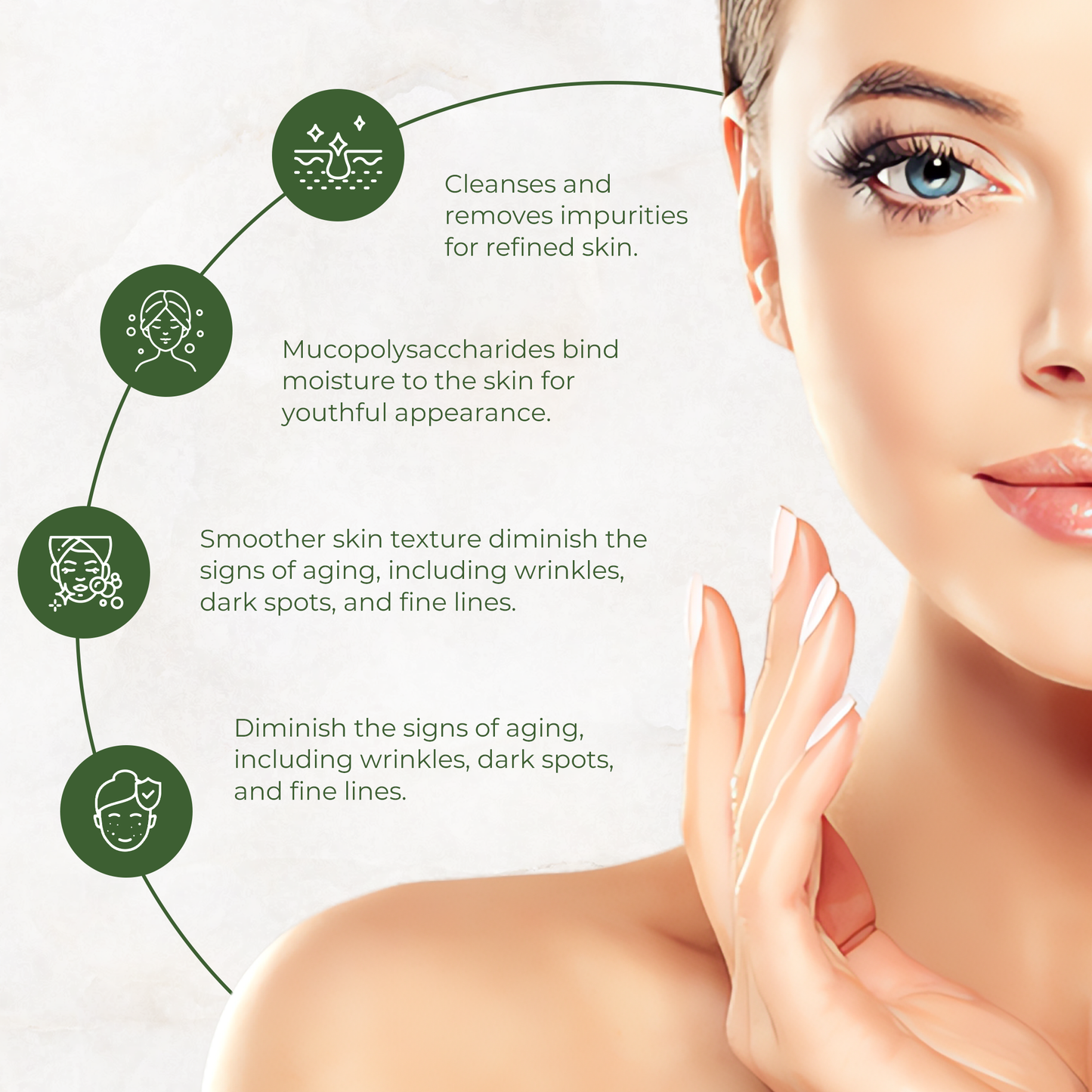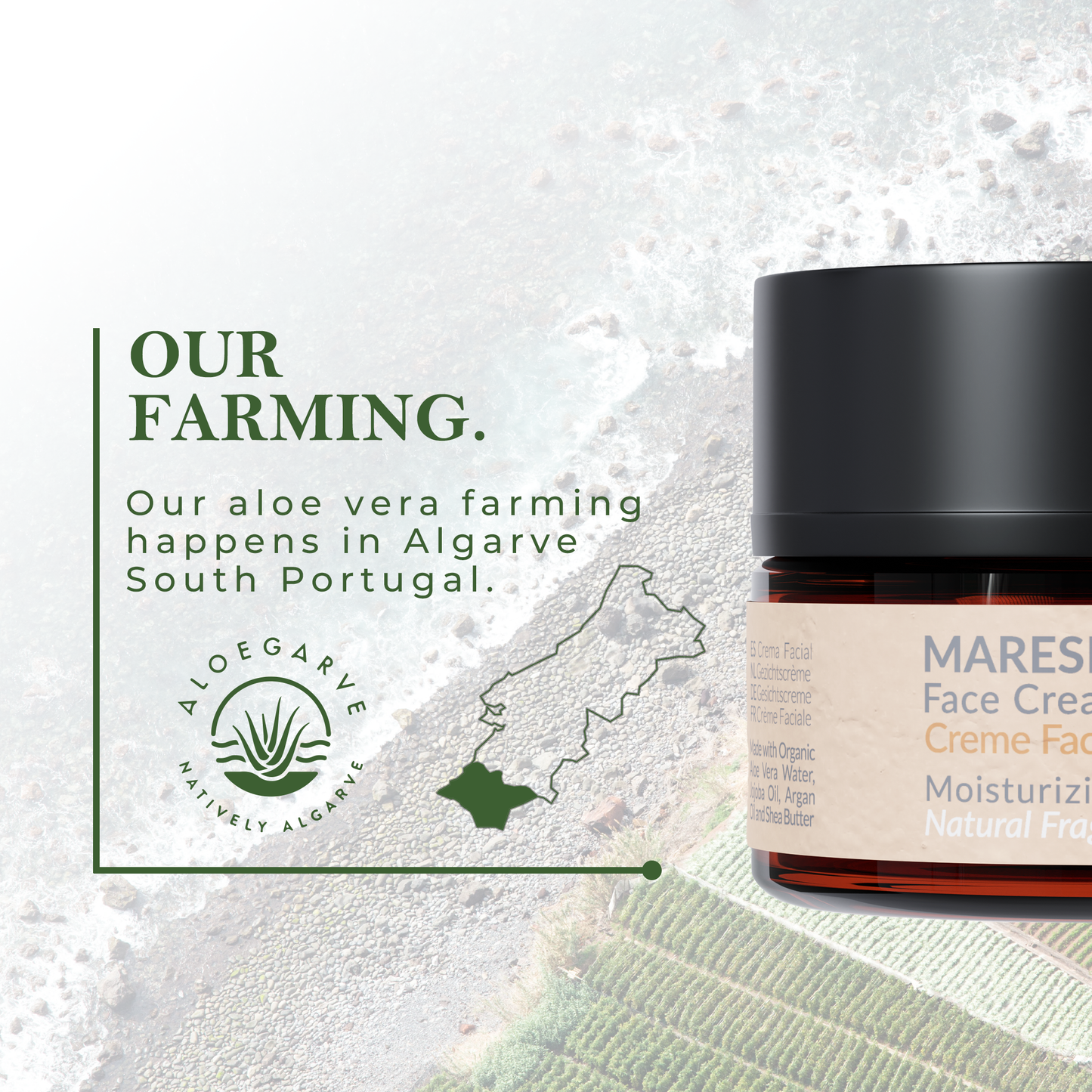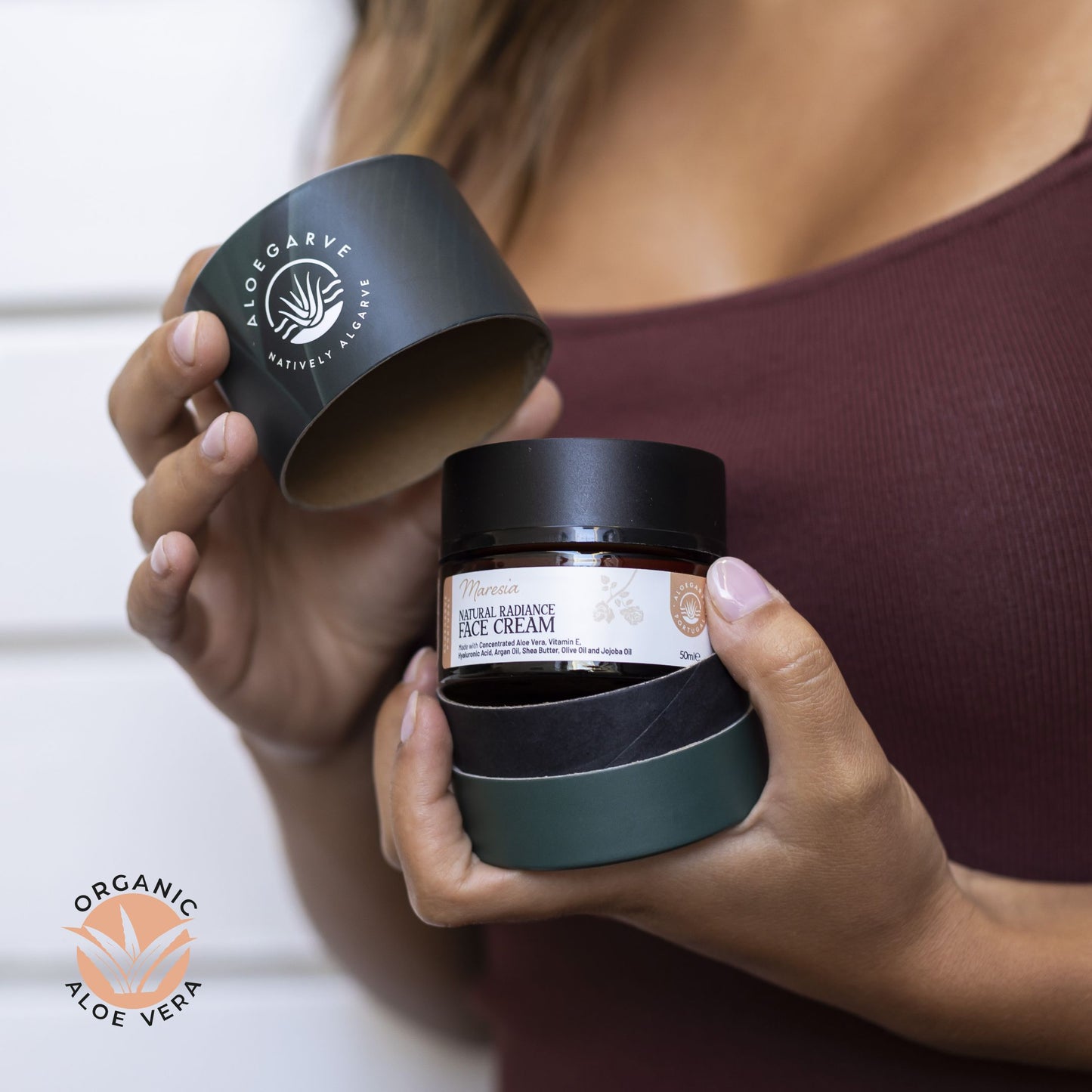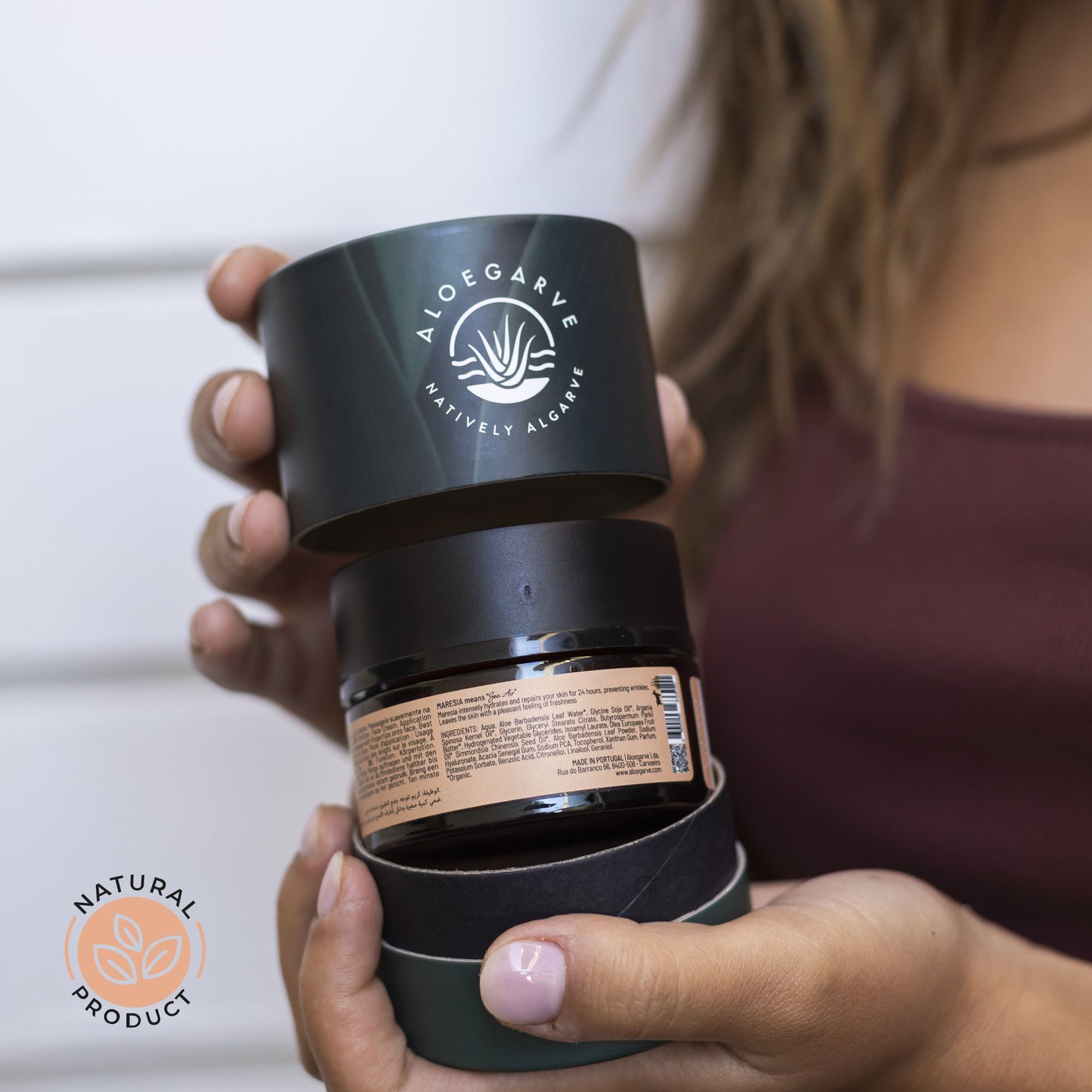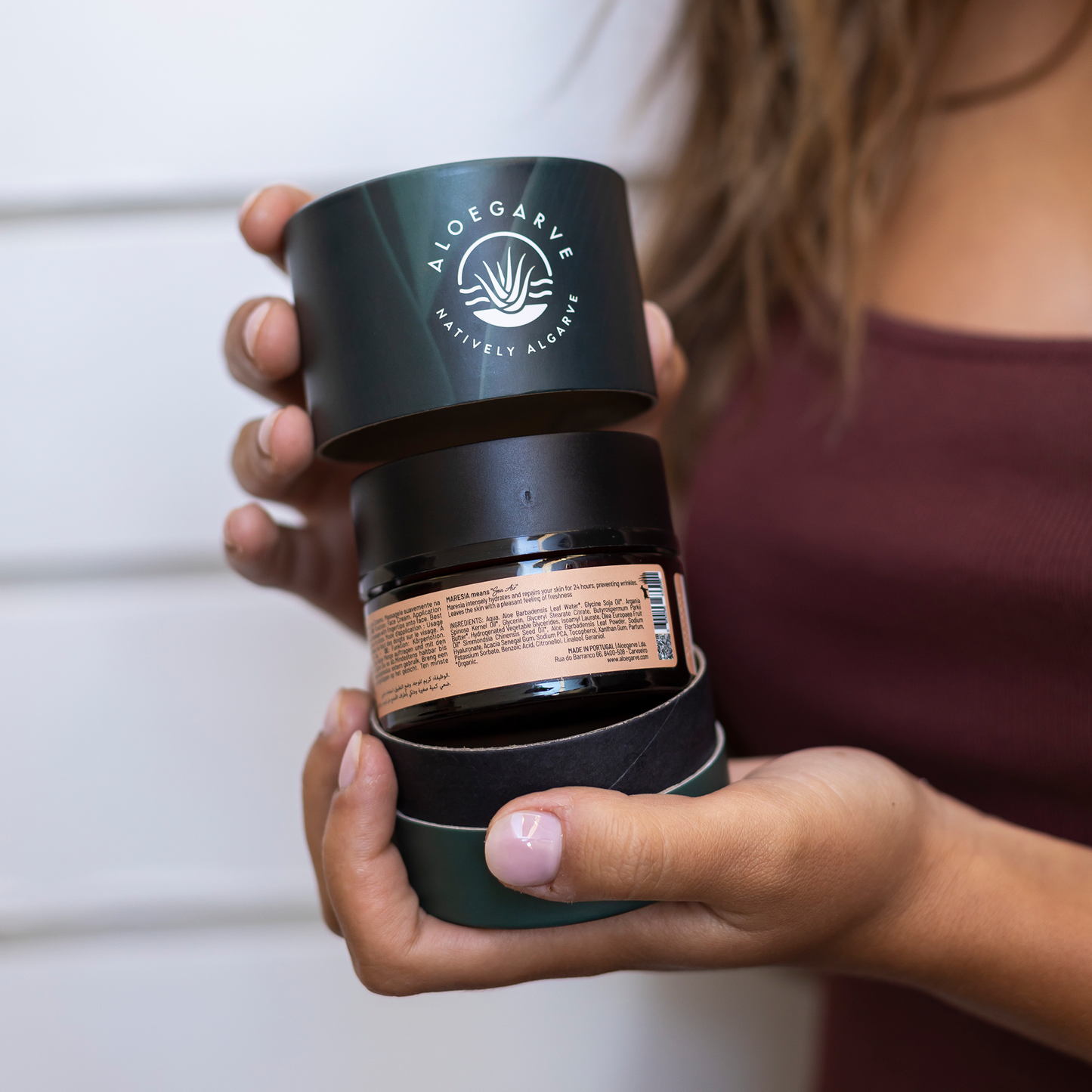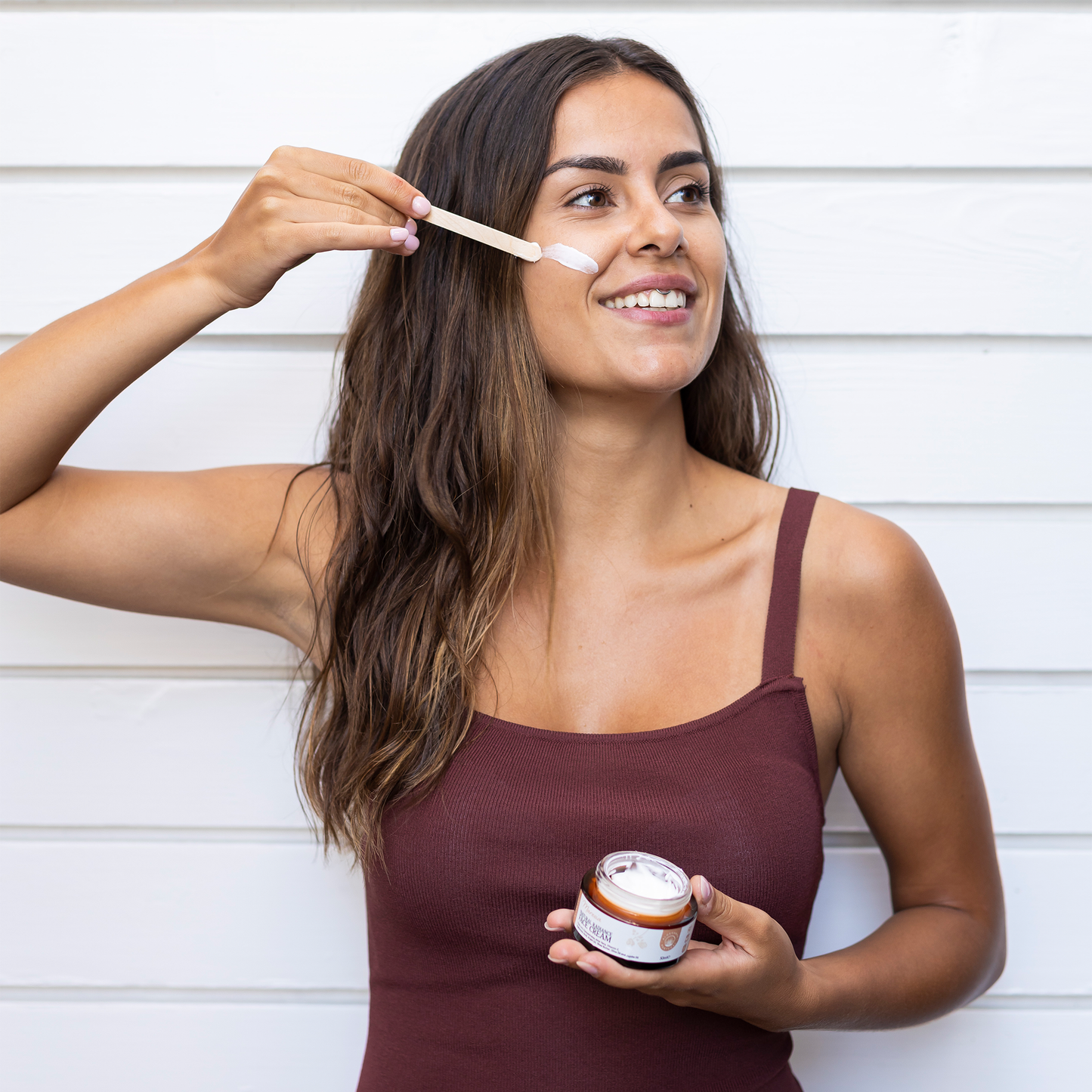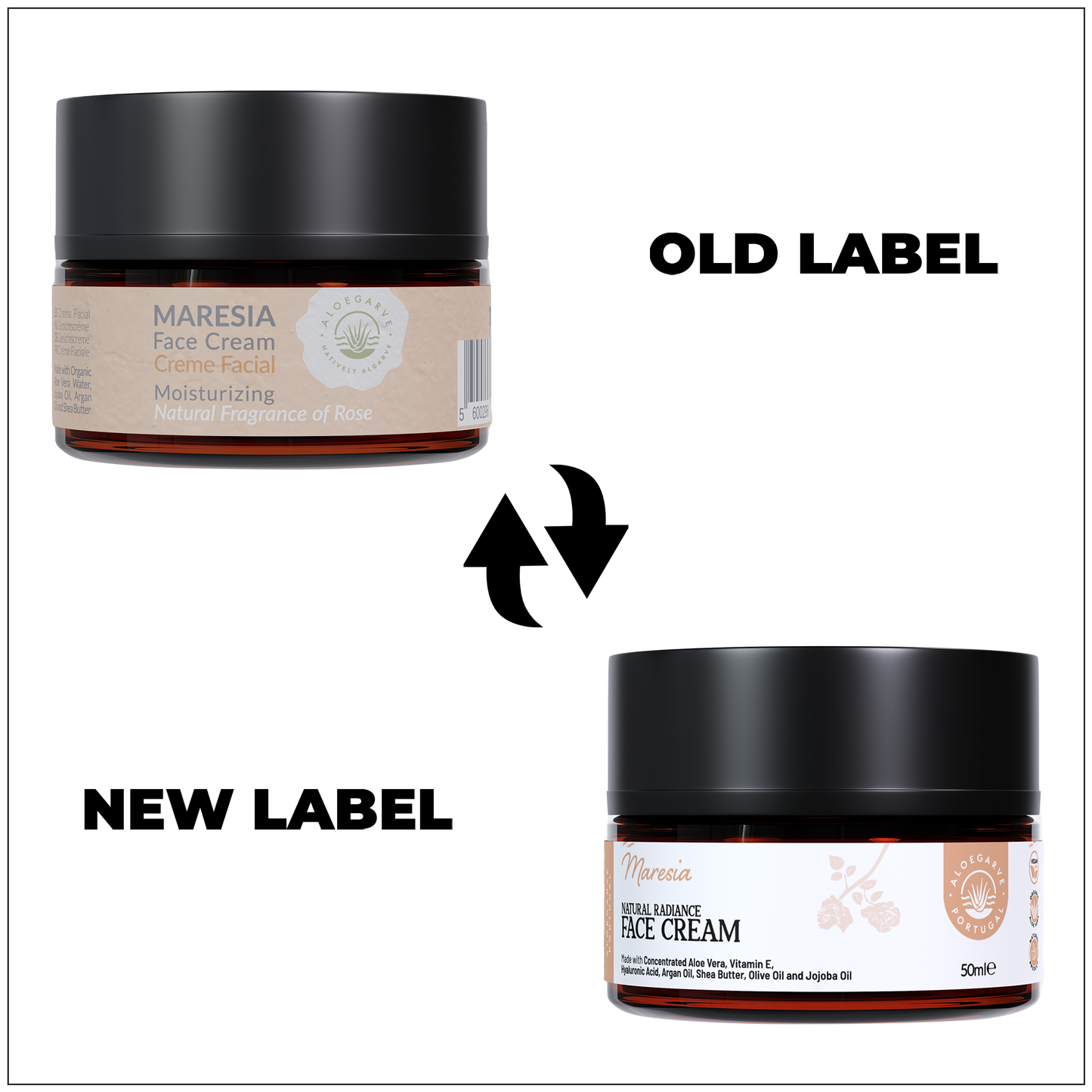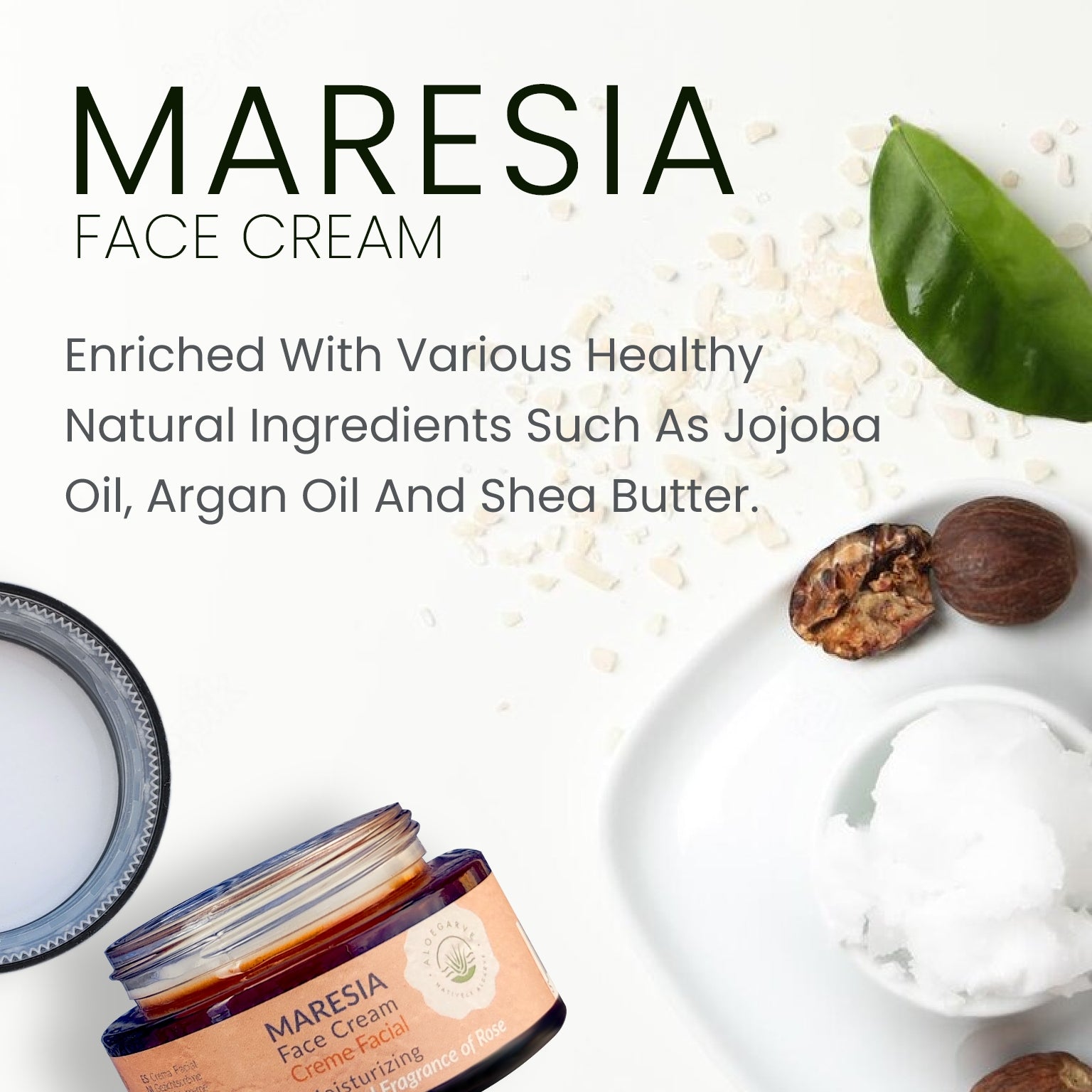 Being a rich source of vitamins C and E, Aloe Vera helps in preventing wrinkles and suppressing early aging.
Applying Aloe Vera on minor burns or cuts can provide relief in no time. Actually, it is because the compounds in Aloe Vera, aloin, and anthraquinones ease the pain and promote healing.
Aloe Vera has also been shown to retard the growth and activity of the acne-causing bacteria, P. acnes, and eventually promote clear skin.
Mucopolysaccharides in Aloe Vera have remarkable moisturizing and hydrating activity.
Regular application of Aloe Vera can slowly ease the pain and reduce the swelling of arthritis.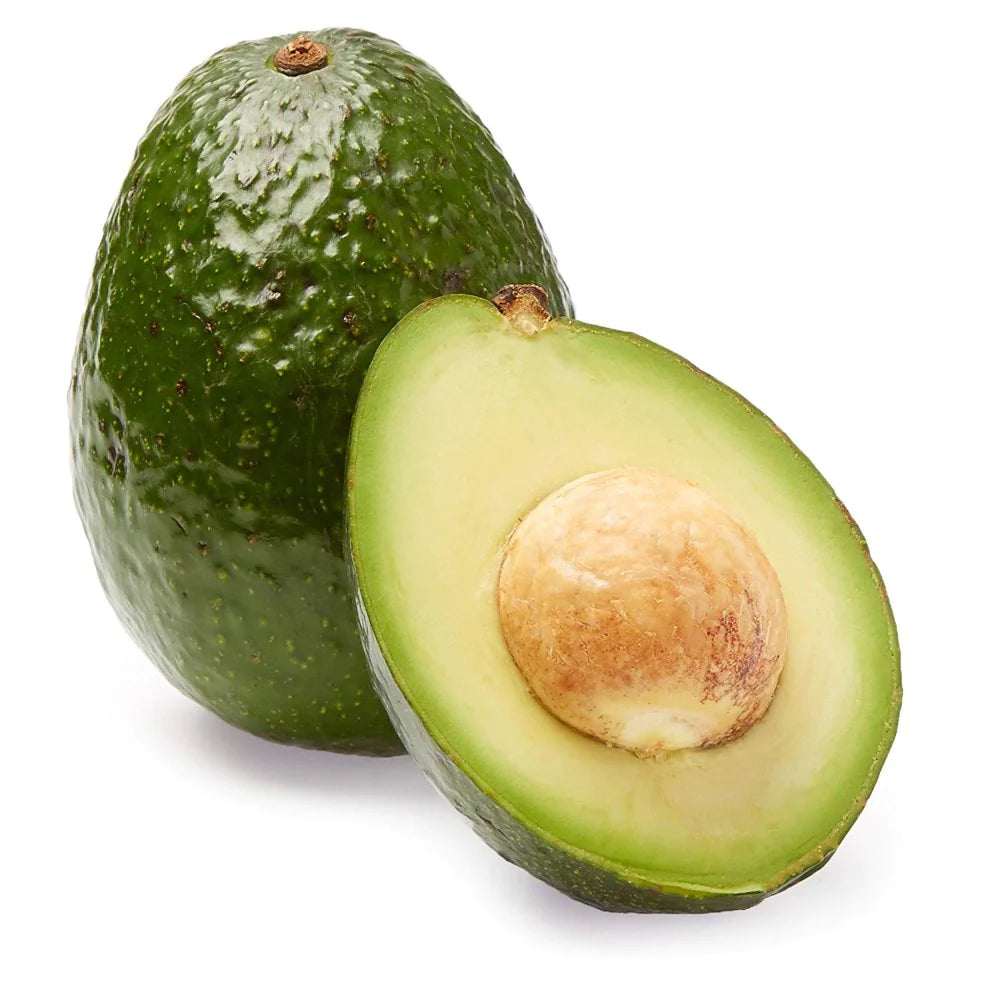 Benefits of Avocado Oil
The dryness, inflammation, and flaking of the skin commonly caused by psoriasis and eczema, can be easily treated with the use of Avocado Oil.
Avocado Oil can moisturize a dry scalp and reduce dandruff to tremendous levels.
With the help of proteins, fatty acids, beta-carotene, lecithin, and Vitamins(A, D, E) present in it; Avocado oil prevents sunburn and even heals suntanned skin.
Avocado oil is an excellent solution for dry and brittle nails.
Potassium, Lecithin, Vitamin E, and many other nutrients in Avocado oil helps in forming new skin cells when absorbed by the outermost layer of skin.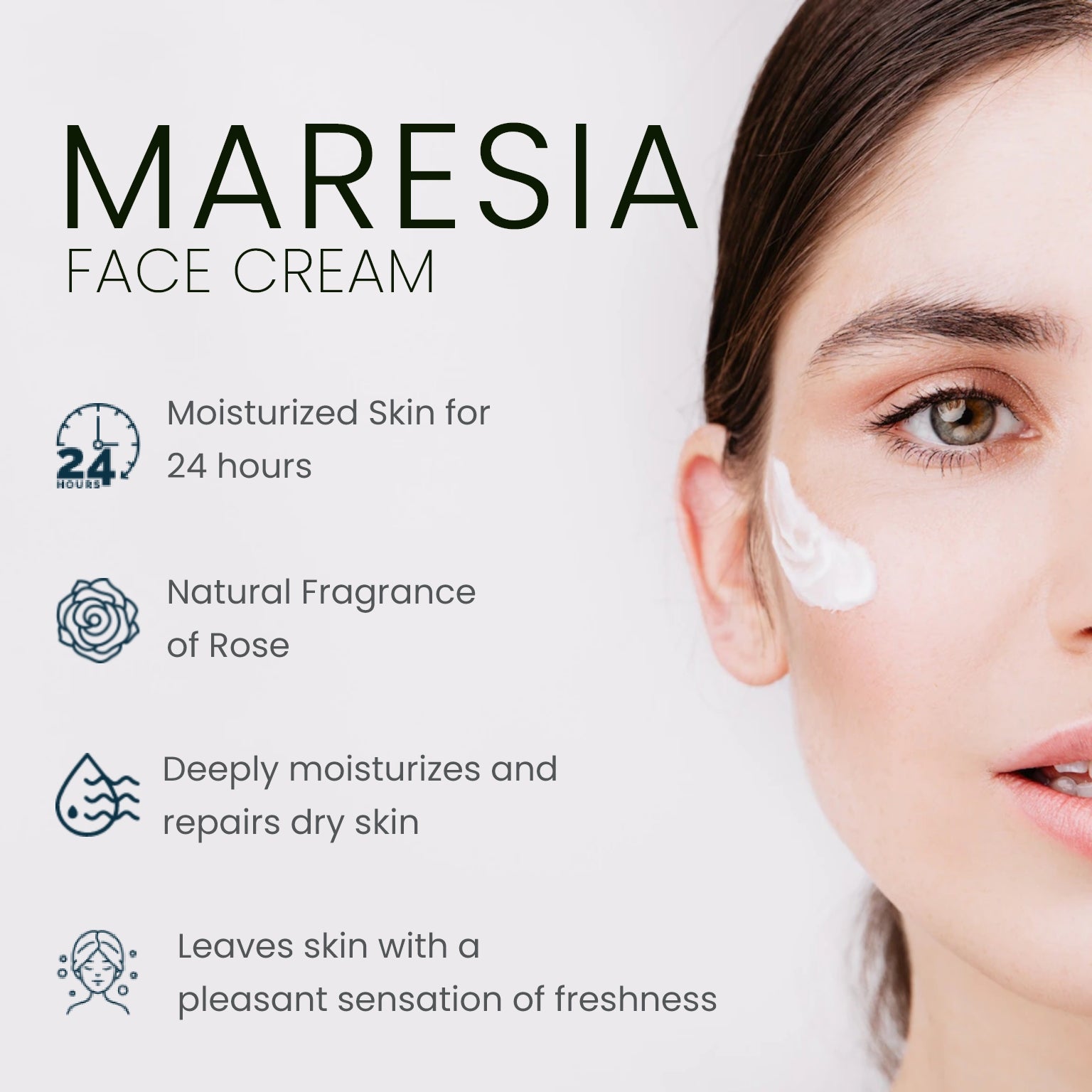 Vitamin E present in Argon oil promotes nourishing skin and builds a healthy immune system.
Argon Oil contains huge amounts of fatty acids that keep skin nourished by creating a natural oil barrier.
Argon oil can helps the skin against sun damage.
The Phenols found in Argon oil protect the DNA from damaging free radicals.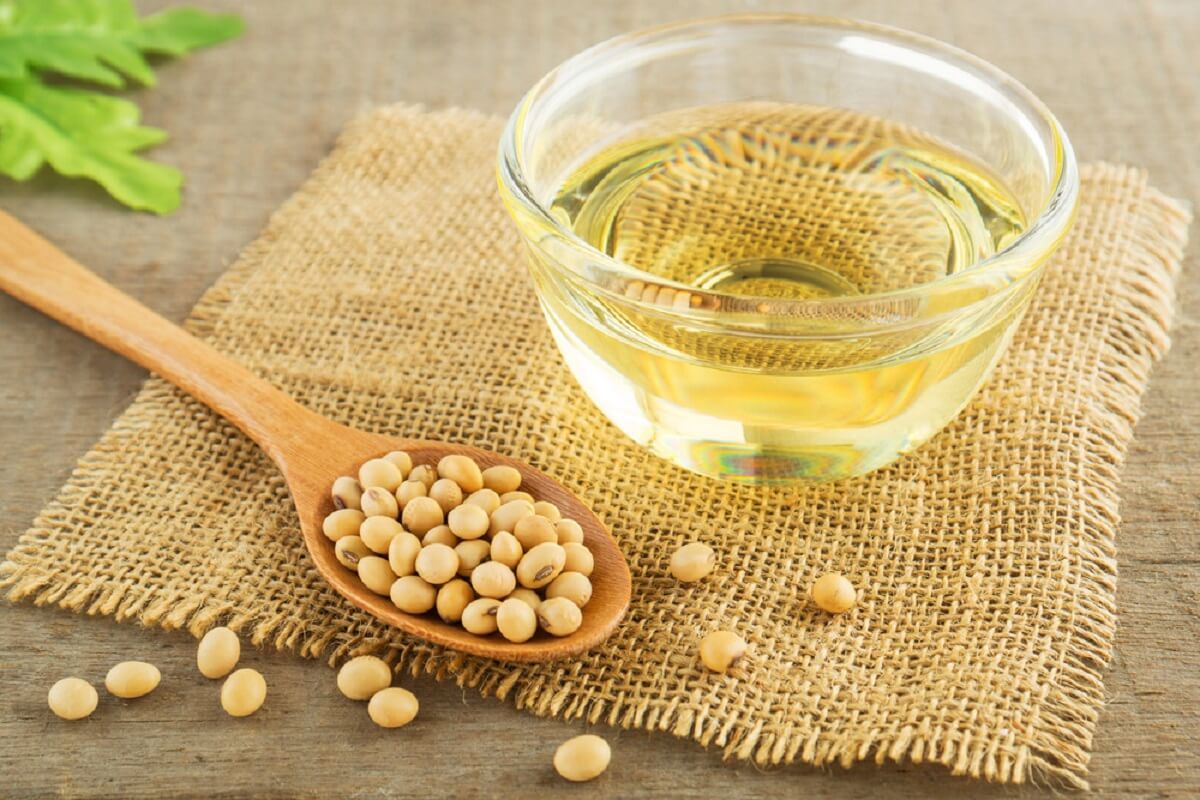 Benefits of Glycine Soja Oil
Glycine soja oil has amazing cell regenerative properties that promote healthy skin.
The collagen stimulation effect of Glycine soja oil helps in reducing the early effects of aging.
Glycine soja oil is perfect for every skin type and works well for even sensitive skin.
In contrast to other oils, Glycine soja oil doesn't linger on the skin and absorbs very quickly upon application.
Benefits of Camellia Sinensis
Camellia Sinensis is known to have an anti-cancer property, that's why it is used in medicines too.
Camellia Sinensis is widely recognized for its anti-aging effects on human skin.
It can soothe dehydrated skin and reduce the excessive loss of water.
Due to its anti-inflammatory action, Camellia Sinensis helps in reducing the skin's itchiness and redness.
Camellia Sinensis is a great remedy for acne-prone skin.
Benefits of Cocoa Butter
Cocoa Butter contains fatty acids and antioxidants, so it stands to the reason it halts the formation of cell-damaging free radicals. That's why it plays a great role in slowing the signs of aging.
Cocoa Butter has soft and soothing qualities along with its anti-inflammatory action on the skin.
The healing property of Cocoa Butter can reduce minor skin scars and stretch marks in women.
The presence of fatty acids in Cocoa butter helps in nourishing and moisturizing the body.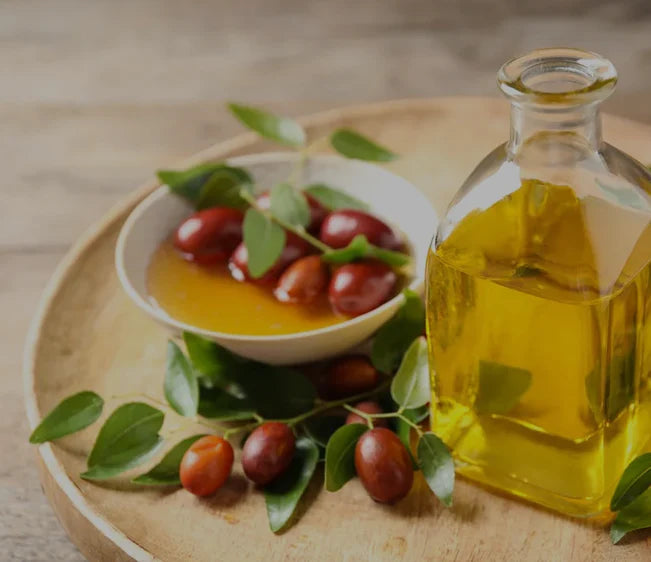 Benefits of Jojoba oil
Jojoba oil is obtained from the seeds of the famous herb named Jojoba. This oil is widely known for human usage due to its following benefits:
Jojoba oil is a rich source of Vitamin E that works as an antioxidant for the body. Due to the presence of this vitamin, Jojoba oil helps in fighting against oxidative stress in the skin, which is mainly caused by exposure to pollutants and other impurities.
In case of any skin damage, the Jojoba oil application can promote rapid healing.
Jojoba Oil is perfect for sensitive skin due to its non-irritating nature and the least possibility of causing any allergy on its application.
By hydrating the skin adequately, Jojoba Oil halts the skin from producing sebum in excess. Due to this, the skin doesn't get oily or face any acne issues.
OUR ALOE VERA FARMING
Aloegarve is a agriculture and natural cosmetics company based in Algarve, South Portugal. We grow our own organic Aloe Vera under the Algarve sun.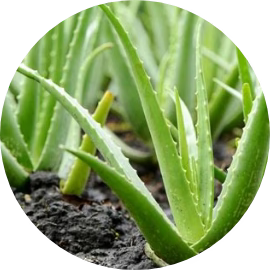 UNIQUE AGRICULTURE AND CONCENTRATION
We do not treat our Aloe Vera plants with any pesticides so that they can grow naturally and maintain their natural properties.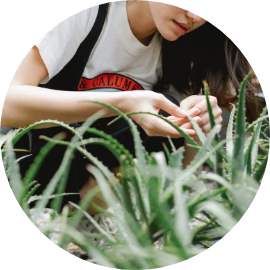 NO PESTICIDES
We cultivate our fields with traditional methods and treat each plant with love and care.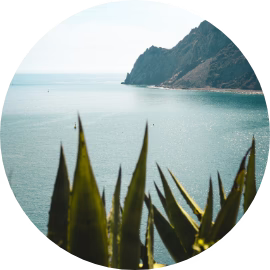 CLOSE TO THE ATLANTIC OCEAN
Close to the Atlantic Ocean (5 km from the sea), our plants breathe the sea air.
Skin Type

Combination

Benefits of Active Ingredients

• Aloe Barbadensis Leaf Water and Leaf Powder: Aloe vera is renowned for its moisturizing and soothing properties. It's packed with vitamins and antioxidants that promote healthier, younger-looking skin.

• Glycine Soja Oil: Derived from soybeans, this oil is a rich source of antioxidants and essential fatty acids that maintain skin elasticity and moisture.

• Argania Spinosa Kernel Oil (Argan Oil): Known as "liquid gold," Argan oil is rich in vitamin E and fatty acids, providing deep nourishment and hydration to the skin. It also helps reduce signs of aging.

• Olea Europaea Fruit Oil (Olive Oil): Olive oil is full of antioxidants that protect the skin from environmental stressors. It is also highly moisturizing and can help rejuvenate the skin.

• Simmondsia Chinensis Seed Oil (Jojoba Oil): Jojoba oil is excellent for balancing skin's natural oil production, offering hydration without clogging pores. It is also rich in Vitamin E and B, promoting skin repair and damage control.

• Sodium Hyaluronate: A form of hyaluronic acid, it aids in retaining skin moisture, reducing the visibility of fine lines and wrinkles, and creating a plumping effect.

• Butyrospermum Parkii Butter (Shea Butter): Shea butter is a powerful moisturizer and is rich in vitamins A and E. It provides a soothing effect and improves skin elasticity.

• Tocopherol (Vitamin E): A potent antioxidant, Vitamin E helps to protect the skin from environmental aggressors like pollution and UV rays, and maintains skin's youthful glow.

• Sodium PCA: A natural component of skin, Sodium PCA is a potent hydrating ingredient that attracts moisture from the air and binds it to the skin, preventing dehydration and loss of nutrients.
Usage Instructions
For the most effective results, apply the Reverse Aging and Glow Face Cream "Maresia" after cleansing your skin in the morning and night. Take a small amount of the cream and gently massage it onto your face and neck in an upward, circular motion until fully absorbed. Avoid direct contact with the eyes.
Warnings
The "Maresia" cream is for external use only. Avoid direct contact with the eyes. If contact occurs, rinse thoroughly with water. Discontinue use if irritation or rash appears. Keep out of reach of children.