Regular price
Sale price
$40.00 USD
Unit price
per
Sale
Sold out
Ultra-hydrating, Soothing, Revitalizing, Antioxidant, Versatile, Safe for sensitive skin, Locally-produced, Organic, High-concentration, Sustainable
View full details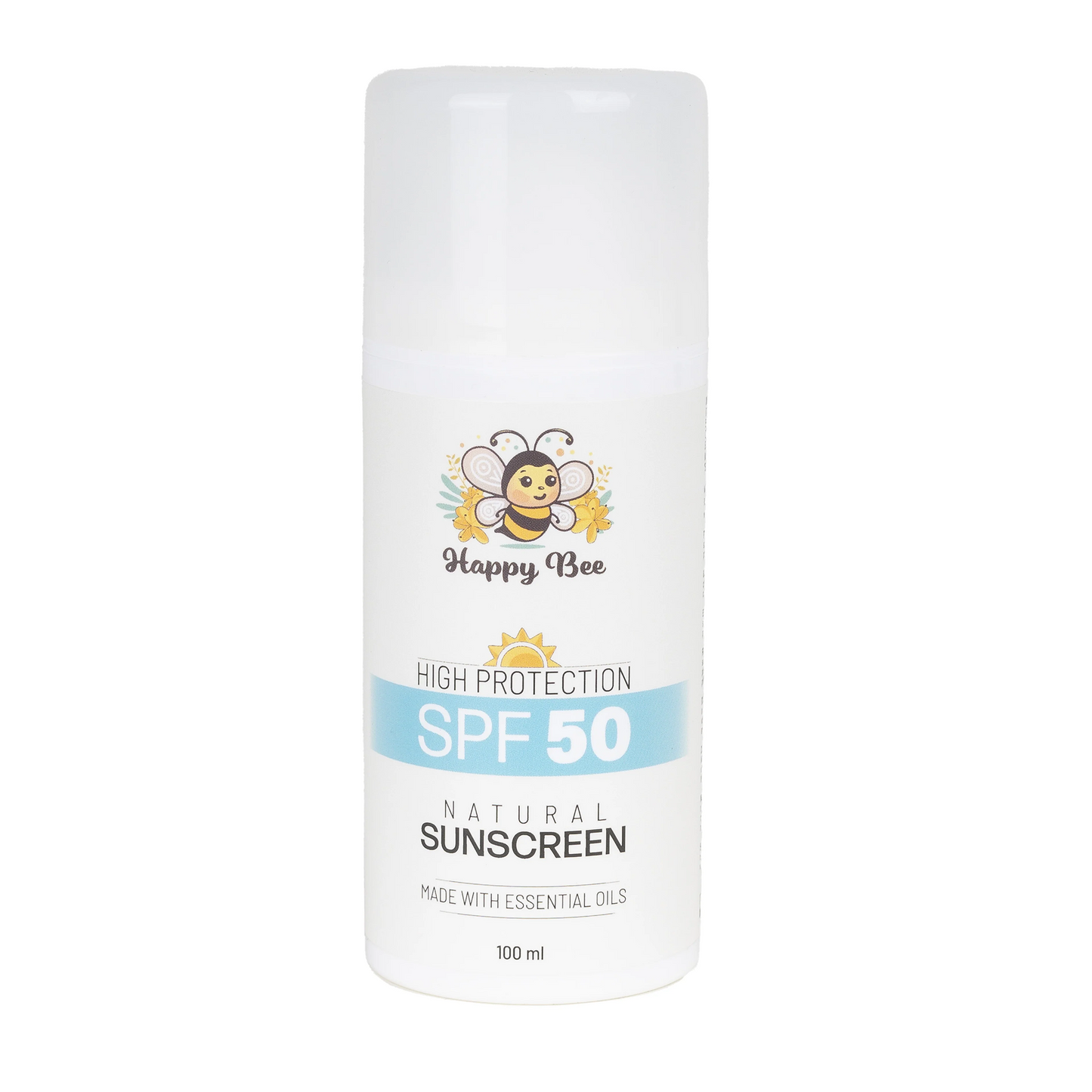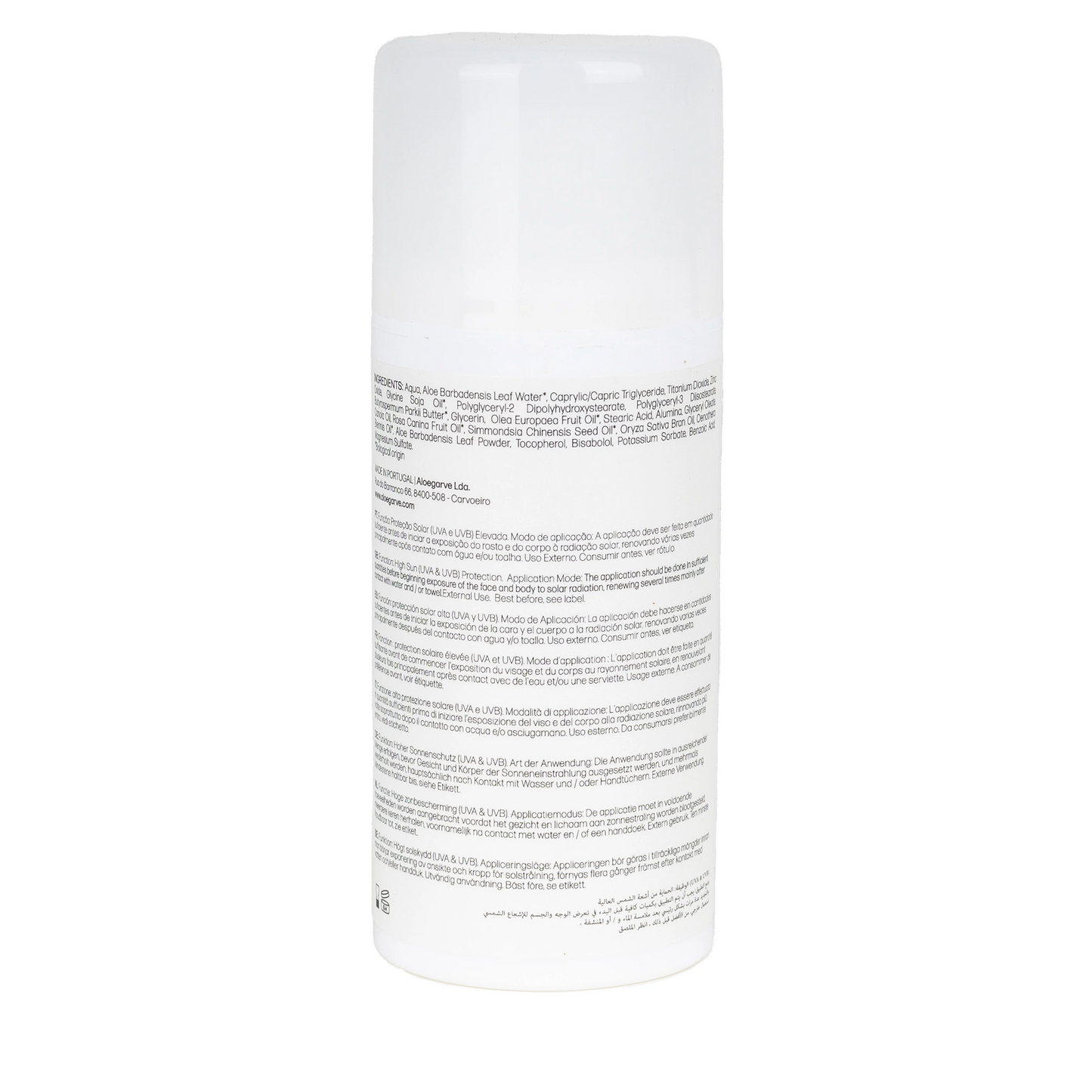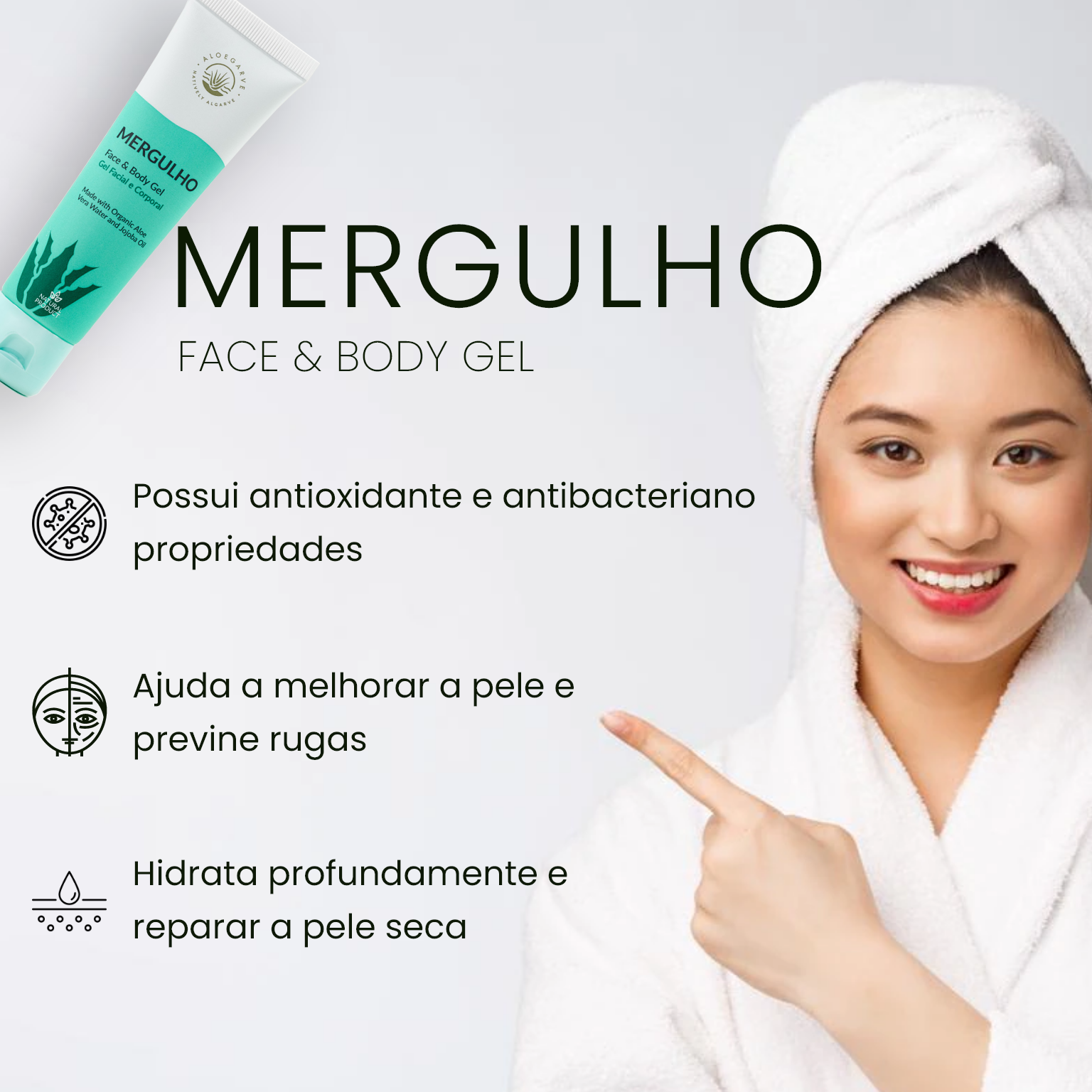 Discover the revitalizing power of our Ultra Concentrated Aloe Vera Gel "Mergulho", a natural, organic skincare solution crafted to deliver intense hydration and skin-soothing benefits. Harnessing the potent properties of Aloe Vera, this innovative gel is formulated with an impressive 200x concentration of active Aloe Vera, sourced directly from our own lush Aloe farms in the serene Algarve, Portugal. Our Aloe Vera Gel captures the pure essence of the plant, providing ultra-hydration and a calming effect on your skin. With each application, your skin is bathed in a wave of moisture, helping it feel soft, supple, and revitalized. It's a refreshing and rejuvenating experience, akin to a dive into the cool depths of a serene, crystal-clear ocean – which is the inspiration behind the name "Mergulho", meaning "dive" in Portuguese.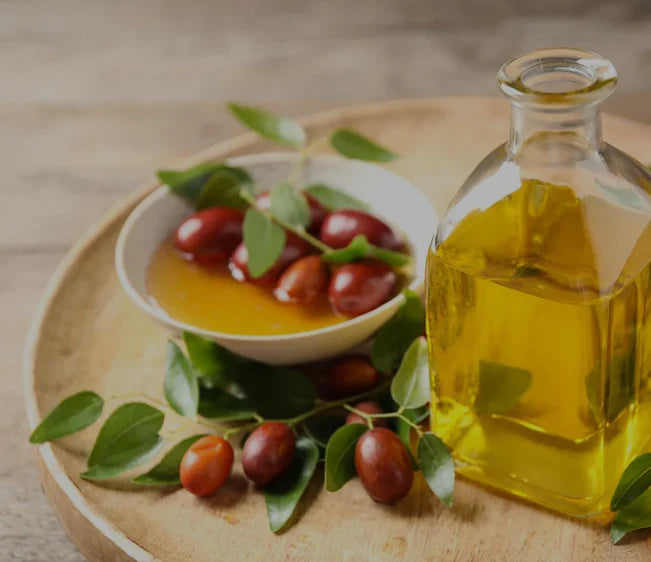 Benefits of Jijoba Oil
One of the key ingredients in our formulation is Aloe Barbadensis Leaf Water and Powder. Known for its incredible hydrating and soothing properties, Aloe Vera is rich in antioxidants that help to shield your skin against environmental stressors. But it's not just the high concentration of Aloe Vera that makes our gel stand out. We've taken the power of this natural wonder a step further by making it ultra-concentrated, thereby multiplying its skin-loving benefits. Our Aloe Vera Gel also contains Glycerin, a potent humectant that attracts moisture to the skin, keeping it hydrated and plump. This aids in reducing the appearance of fine lines, ensuring your skin maintains a healthy glow. Simmondsia Chinensis (Jojoba) Seed Oil is another valuable addition to our gel. This natural oil mimics your skin's own sebum, helping to balance oil production and enhance skin softness and elasticity.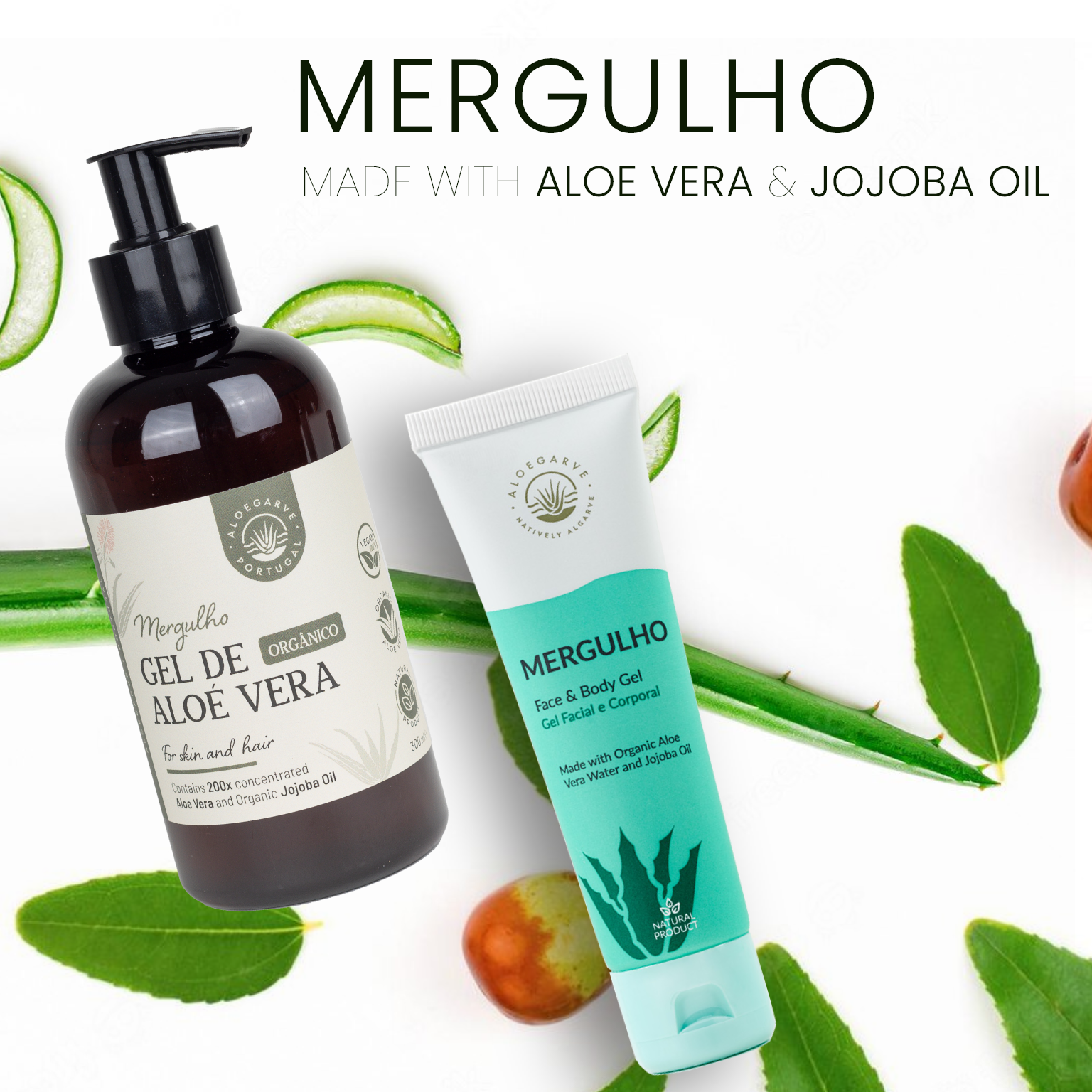 Additionally, we've infused our formula with Sodium Hyaluronate, a form of Hyaluronic Acid that can hold up to 1,000 times its weight in water. This stellar ingredient helps your skin retain moisture, reducing dryness and flakiness, and making your skin look smoother and healthier. But we didn't stop there. We've also incorporated Tocopherol, also known as Vitamin E, into our Aloe Vera Gel. This powerful antioxidant protects your skin from free radicals, promotes skin healing, and strengthens the skin barrier. It's an all-around champion for skin health. Beyond its superior formulation, our Ultra Concentrated Aloe Vera Gel "Mergulho" is a testament to our commitment to sustainable and organic practices. Each Aloe Vera plant used in our product is carefully nurtured and hand-harvested from our farms. We take pride in our locally sourced ingredients and the meticulous care that goes into every step, from our Aloe Vera fields to the bottle in your hand.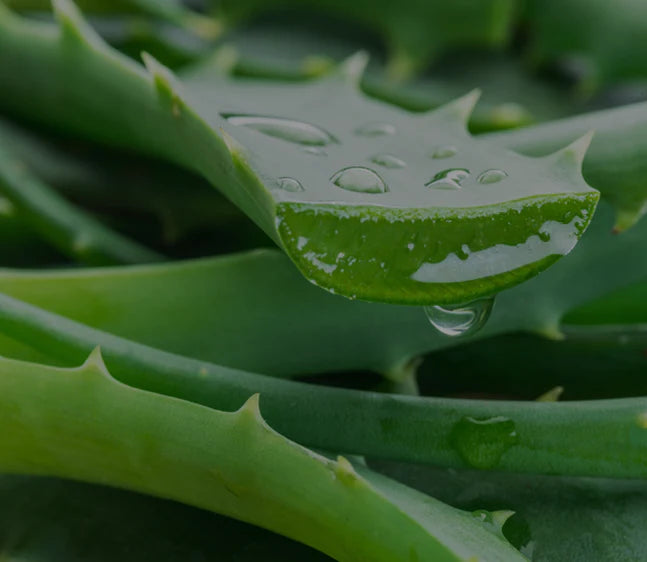 Benefits of Aloe Vera
Gentle enough for all skin types, including sensitive skin, and versatile in its use, our Ultra Concentrated Aloe Vera Gel "Mergulho" can be applied to the face, body, and even hair. Make it a part of your daily skincare routine and experience the remarkable difference it brings. In every sense, our Ultra Concentrated Aloe Vera Gel "Mergulho" is more than just a skincare product. It's a celebration of nature's potency, the passion for organic farming, and the beauty of skin-loving ingredients coming together in a blend that revitalizes, nourishes, and protects your skin. Experience the gentle embrace of nature with "Mergulho".
HOW OUR ALOE VERA IS GROWN
Our Aloe Vera production is located in the Algarve, a sunny region in the south of Portugal.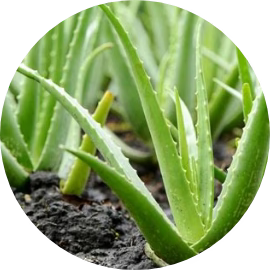 NO PESTICIDES
We do not treat our Aloe Vera plants with any pesticides so that they can grow naturally and maintain their natural properties.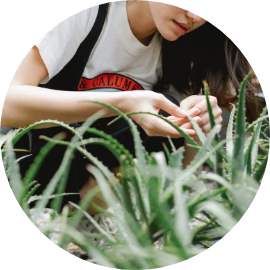 PLANT WITH LOVE AND CARE
We cultivate our fields with traditional methods and treat each plant with love and care.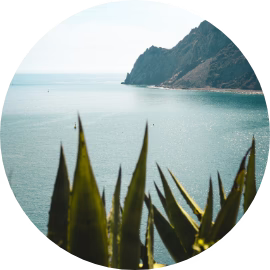 CLOSE TO THE ATLANTIC OCEAN
Close to the Atlantic Ocean (5 km from the sea), our plants breathe the sea air.
Skin Type

Combination

Ingredients

Aqua, Aloe Barbadensis Leaf Water, Glycerin, Xanthan Gum, Simmondsia Chinensis Seed Oil, Aloe Barbadensis Leaf Powder, Sodium Hyaluronate, Tocopherol, Potassium Sorbate, Benzoic Acid

Benefits of Active Ingredients

Aloe Barbadensis Leaf Water and Powder (200x Concentrated Aloe Vera): Aloe Vera is known for its soothing and moisturizing properties. It can help calm inflammation, ease skin irritation, and provide deep hydration to the skin. Aloe Vera is also rich in antioxidants, which can protect the skin from harmful environmental stressors.

Glycerin: Glycerin is a powerful humectant, meaning it helps draw moisture into the skin and lock it in. This helps keep the skin hydrated and plump, reducing the appearance of fine lines and promoting a healthy glow.

Simmondsia Chinensis (Jojoba) Seed Oil: Jojoba oil is deeply moisturizing and is similar to the natural oils in our skin. This makes it effective in balancing oil production, reducing the appearance of wrinkles, and promoting skin softness and elasticity.

Sodium Hyaluronate (Hyaluronic Acid): Sodium hyaluronate is a form of hyaluronic acid, which can hold up to 1,000 times its weight in water, making it an excellent skin hydrator. It helps the skin retain moisture, reducing dryness and flakiness and making the skin look smoother and healthier.

Tocopherol (Vitamin E): Tocopherol, or Vitamin E, is a powerful antioxidant that protects the skin from damage caused by free radicals. It also has moisturizing and healing properties, helping to strengthen skin barrier function and promote skin healing.
Instructions:
Cleanse your skin thoroughly before application.
Apply a small amount of the Ultra Concentrated Aloe Vera Gel "Mergulho" to your fingertips.
Gently massage the gel onto your face, neck, or other areas of your skin that need soothing or hydration.
Allow the gel to fully absorb into your skin before applying other skincare products or makeup.
Use twice daily, in the morning and evening, or as needed.
Warnings:
Only for external use. Avoid direct contact with eyes. If contact occurs, rinse thoroughly with water.
This product contains a high concentration of aloe vera (200 times concentrated). If you have sensitive skin or known allergies to plant-derived substances, please perform a patch test before the full application. To do a patch test, apply a small amount of the product on the inside of your wrist or elbow and wait for 24 hours. If no irritation or discomfort occurs, you can proceed to use the product as directed.
If irritation or discomfort occurs at any time during use, discontinue use immediately and consult a healthcare provider if necessary.
Keep out of reach of children.
Store in a cool, dry place, away from direct sunlight.