Regular price
Sale price
$28.00 USD
Unit price
per
Sale
Sold out
Deep Cleansing, Soothing, Hydrating, Exfoliating,Rejuvenating, Moisturizing, Elasticity Improving, Anti-aging, Skin Plumping
Indulge in the 'Verde Mar' Deep Tissue Cleansing Face Wash. Its refreshing formula, enriched with Aloe Vera and Panthenol, gently purifies and nourishes your skin. Experience the revitalizing effect of lactic acid and the deep hydration of Sodium Hyaluronate for an incomparable glow.
View full details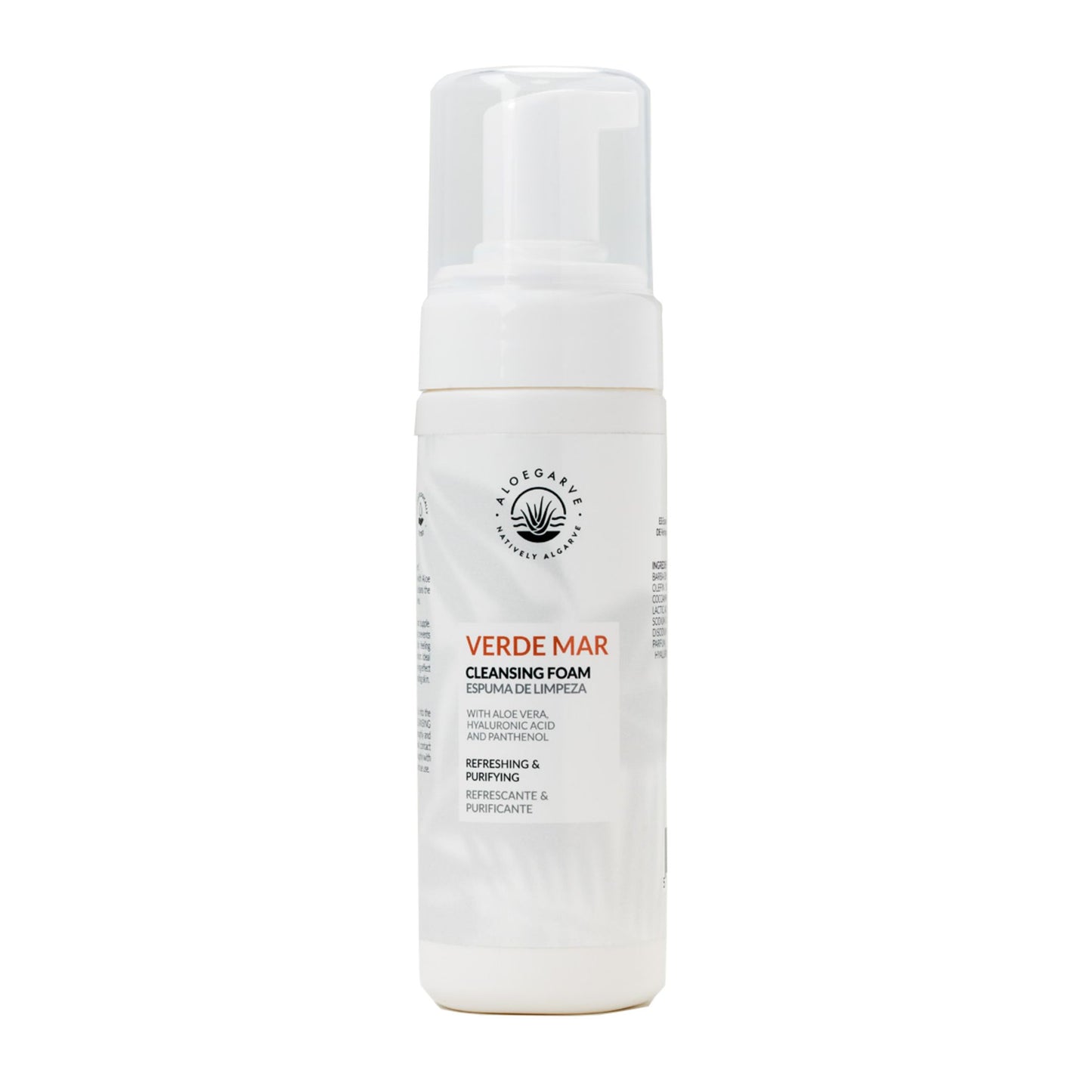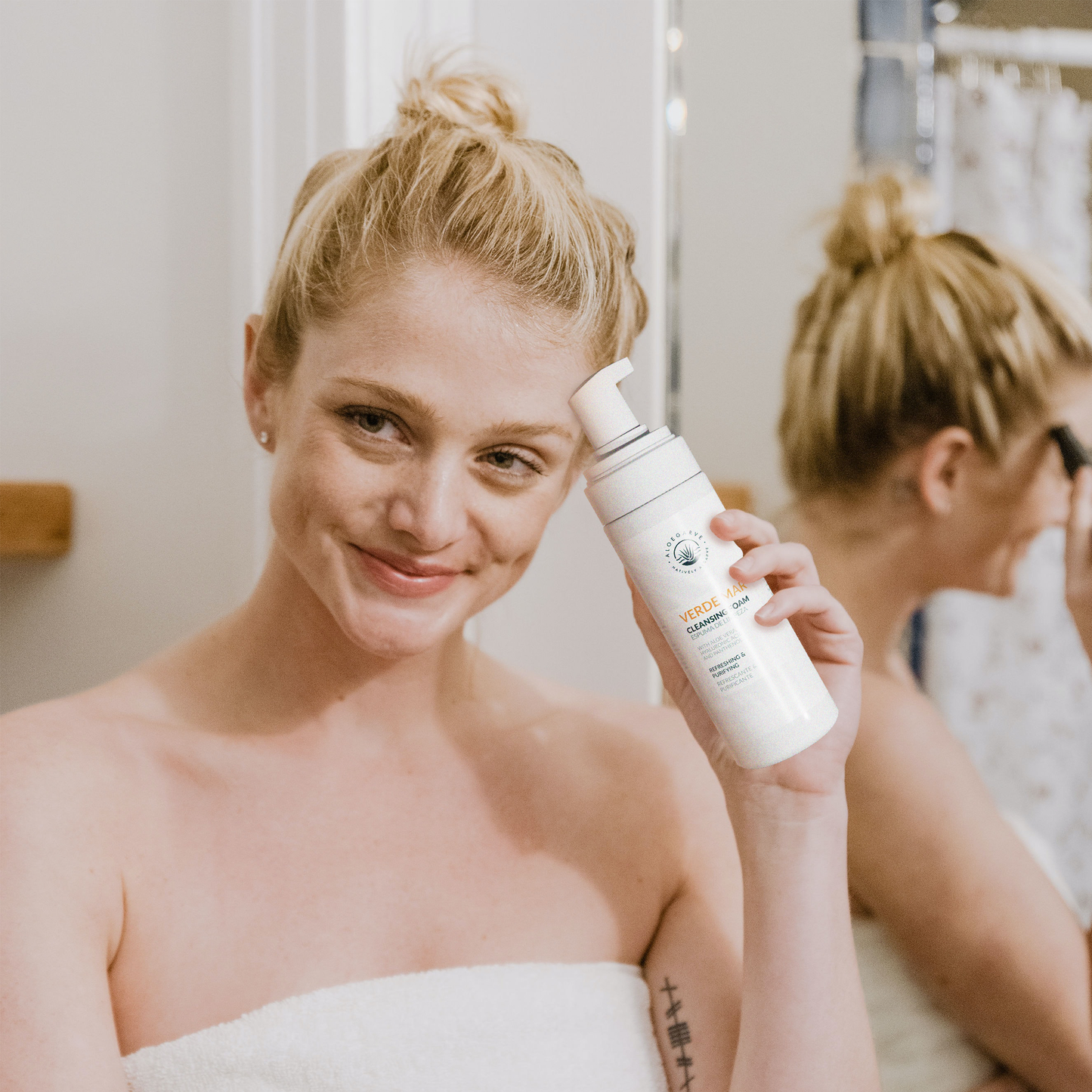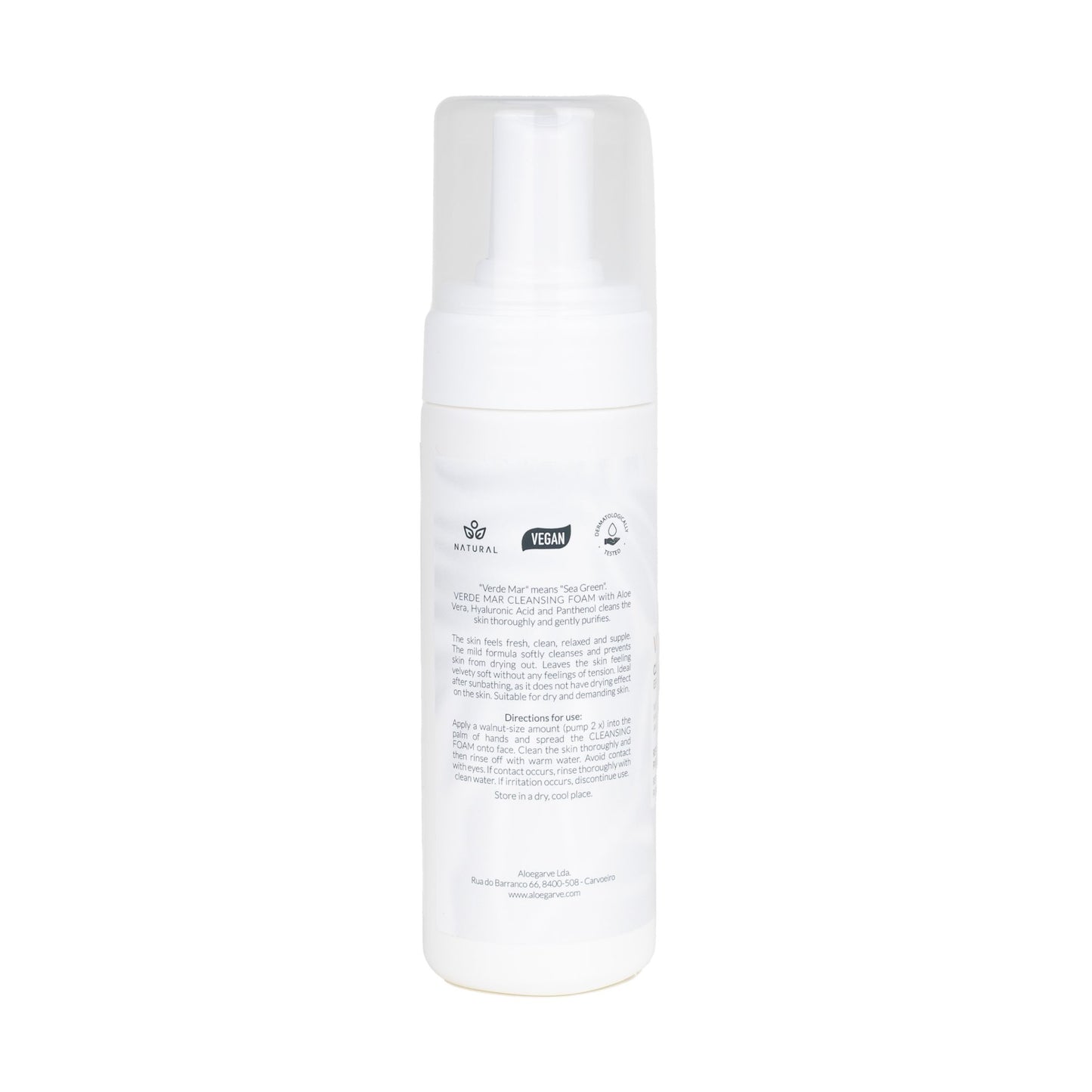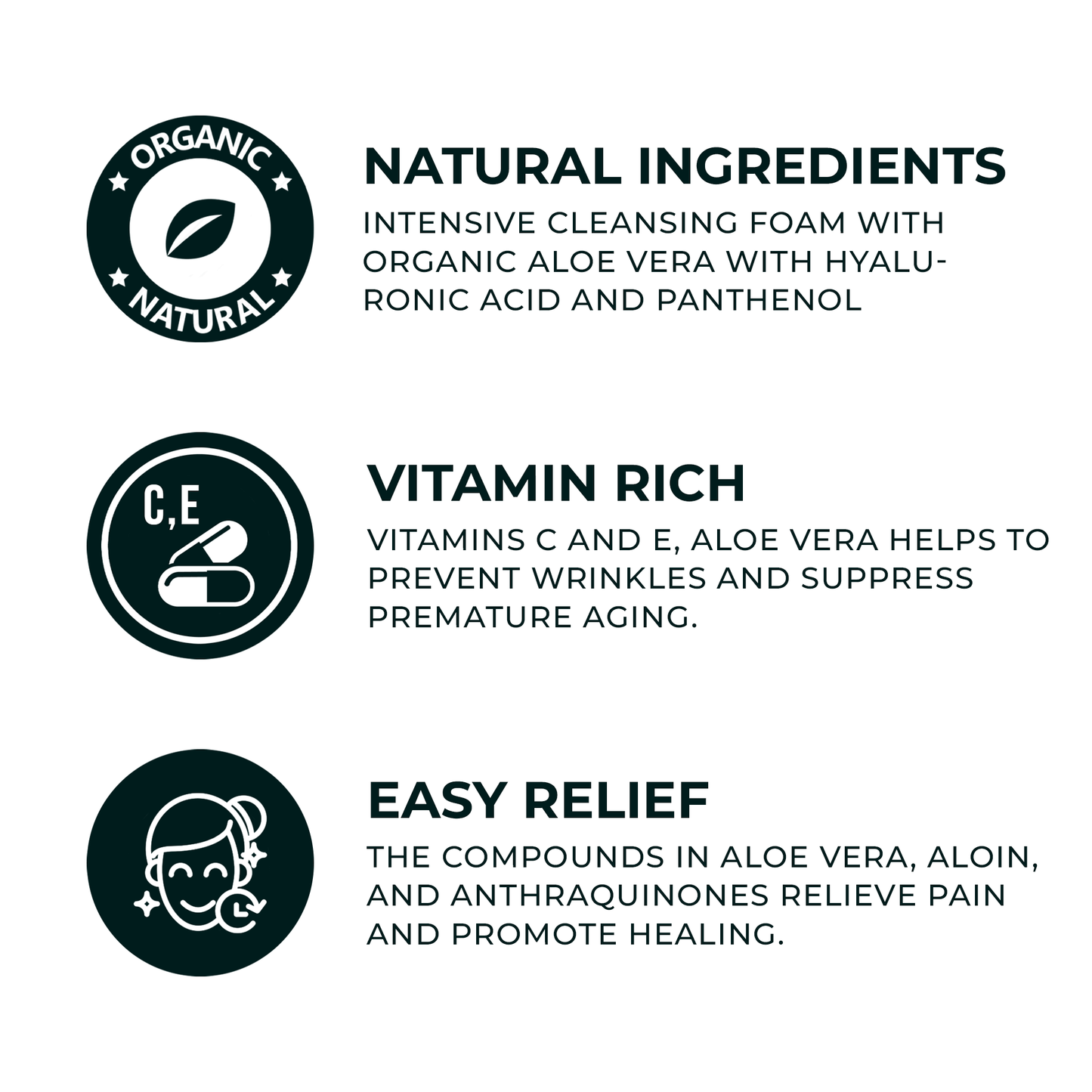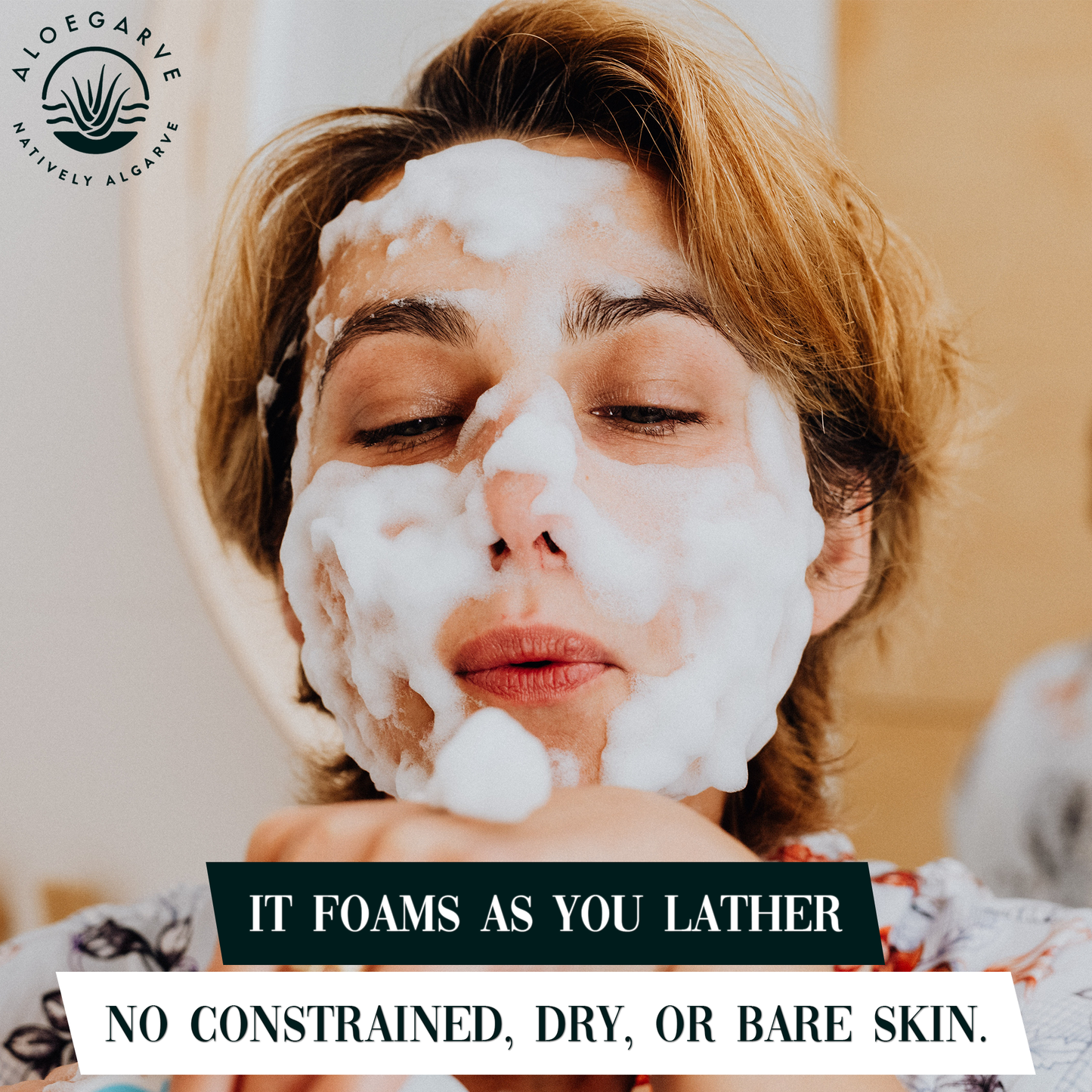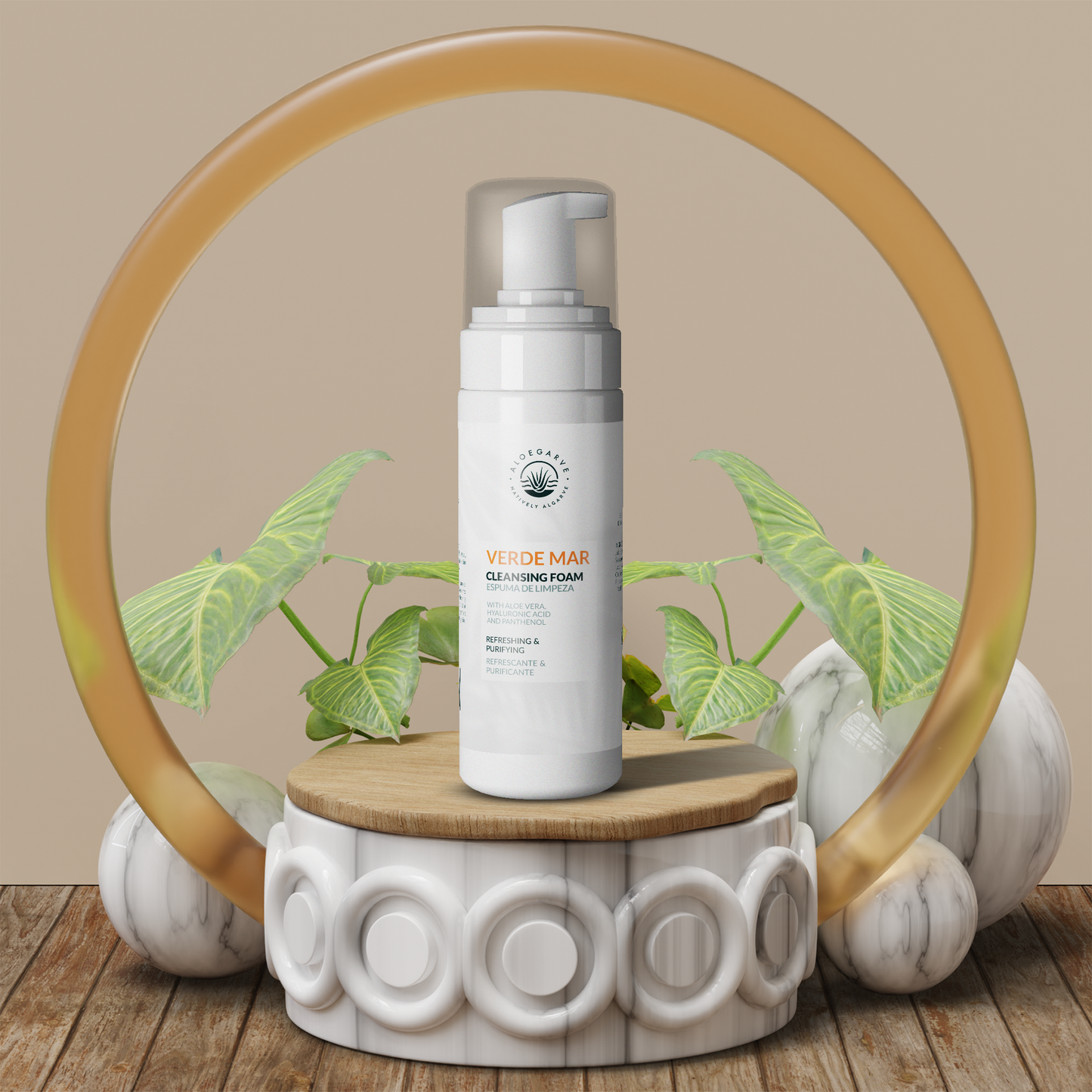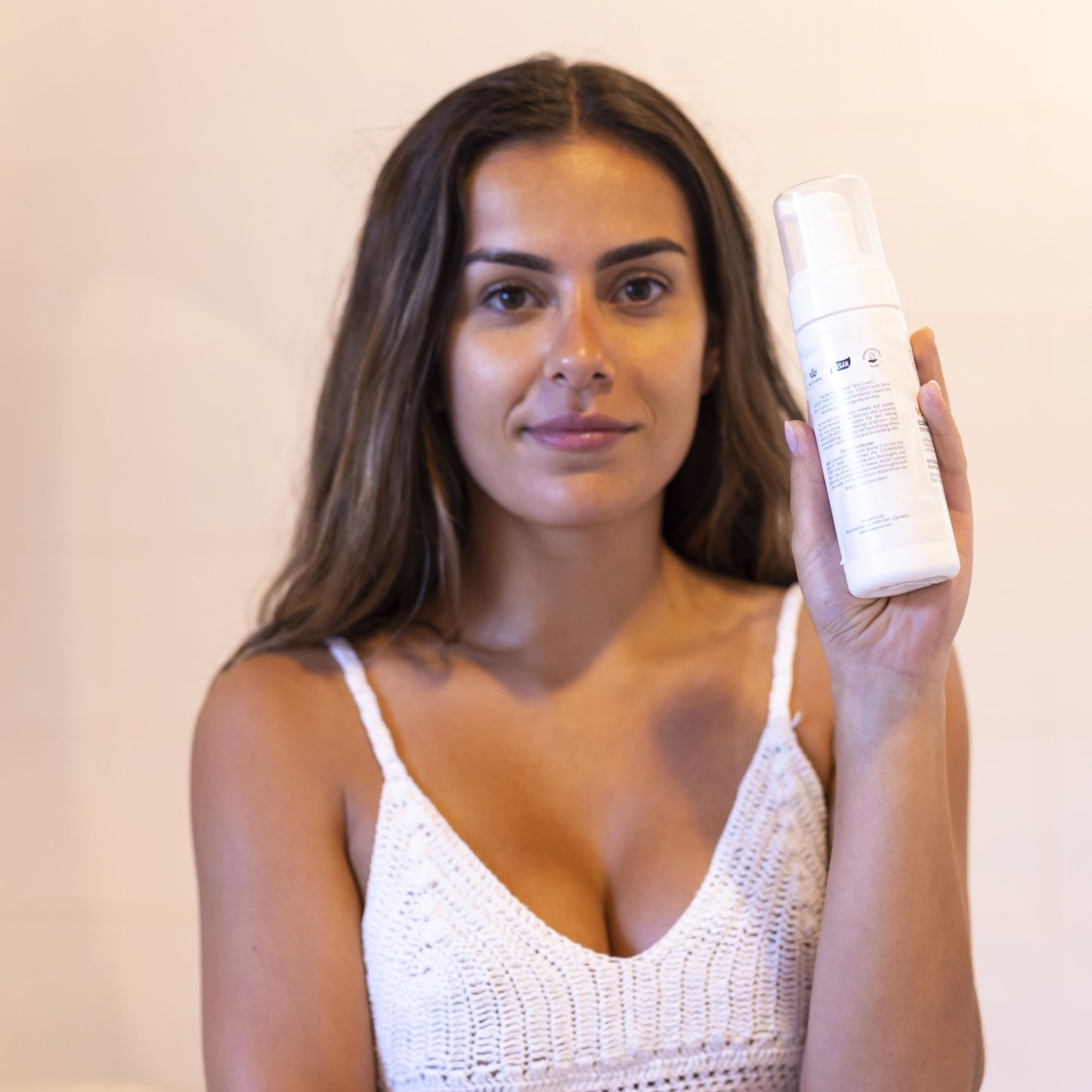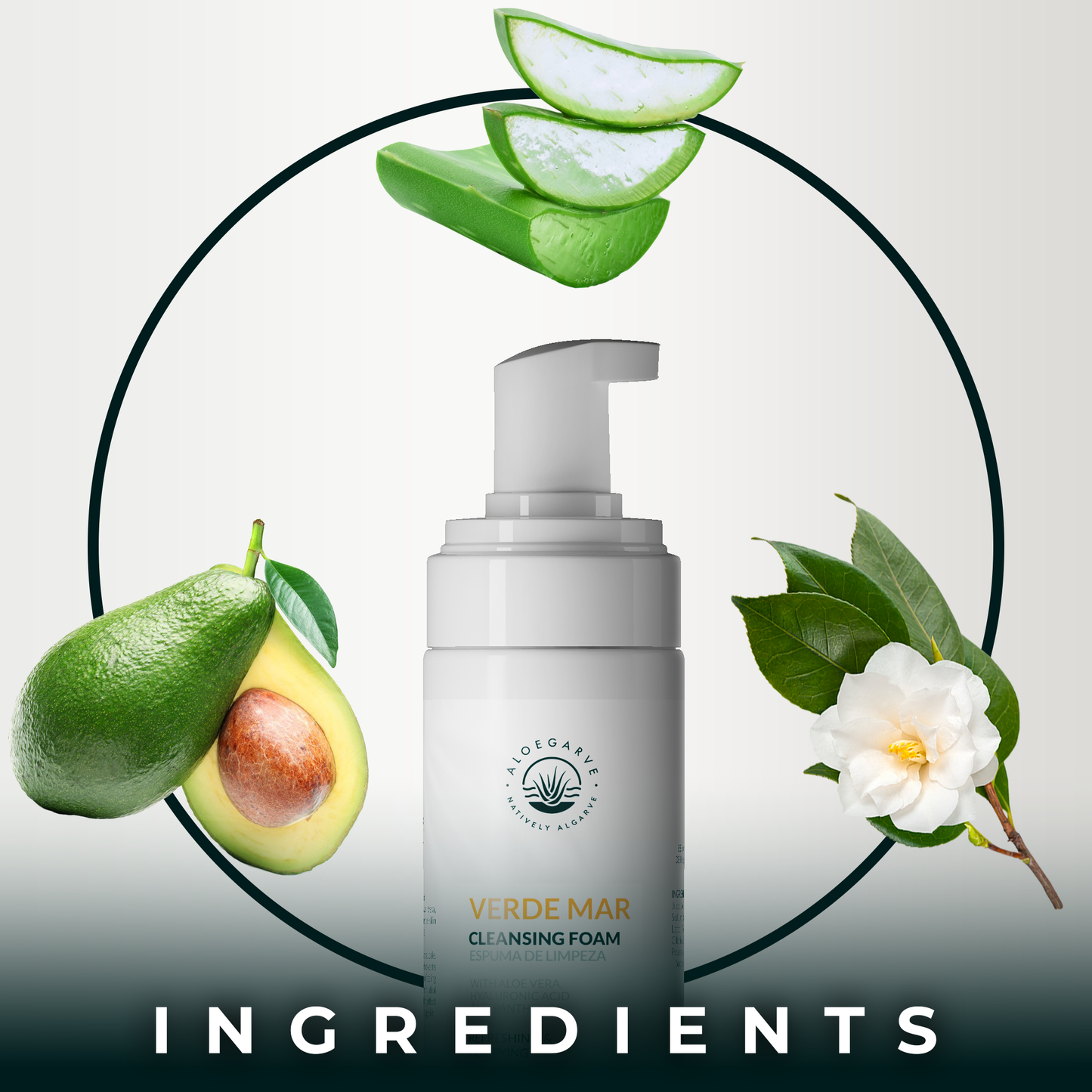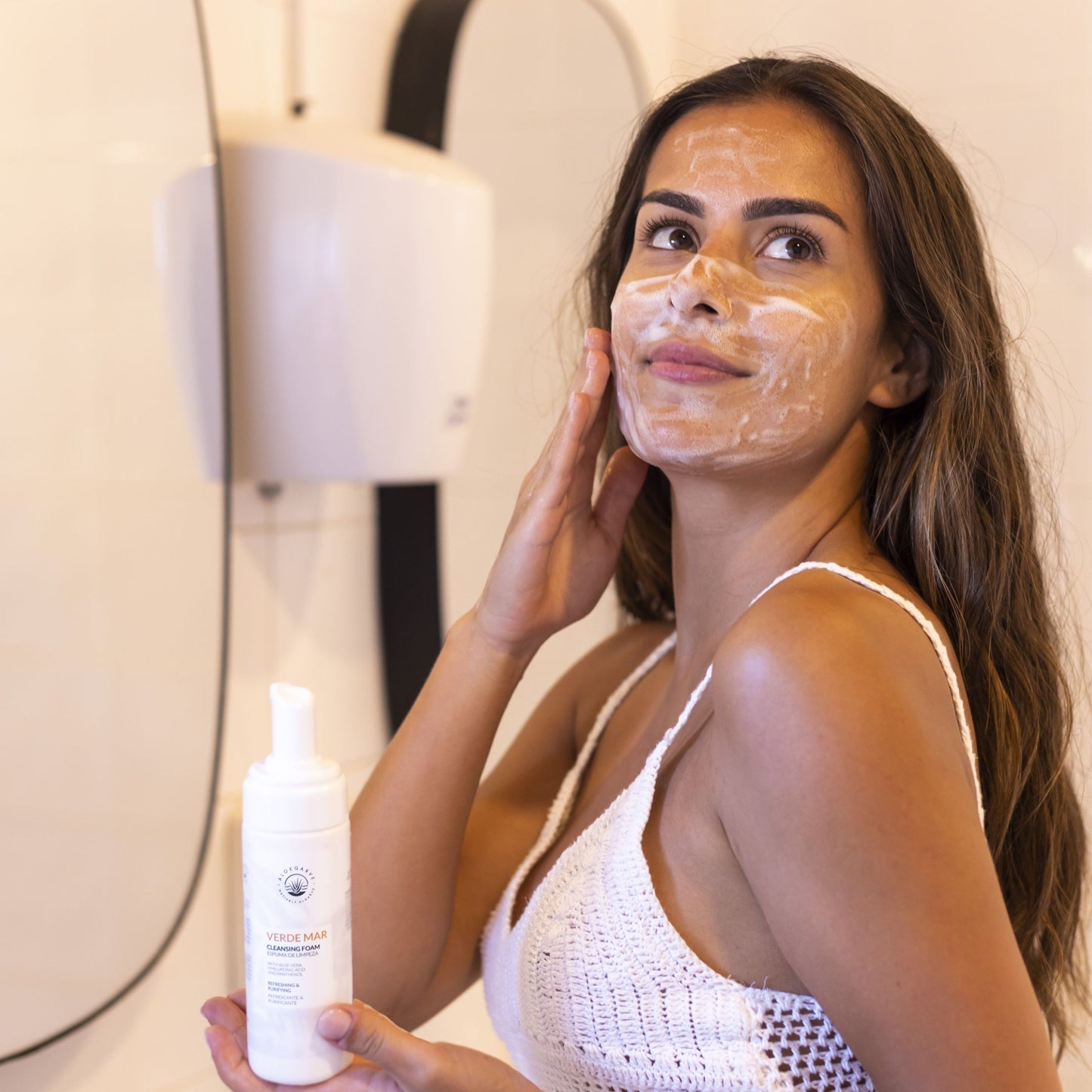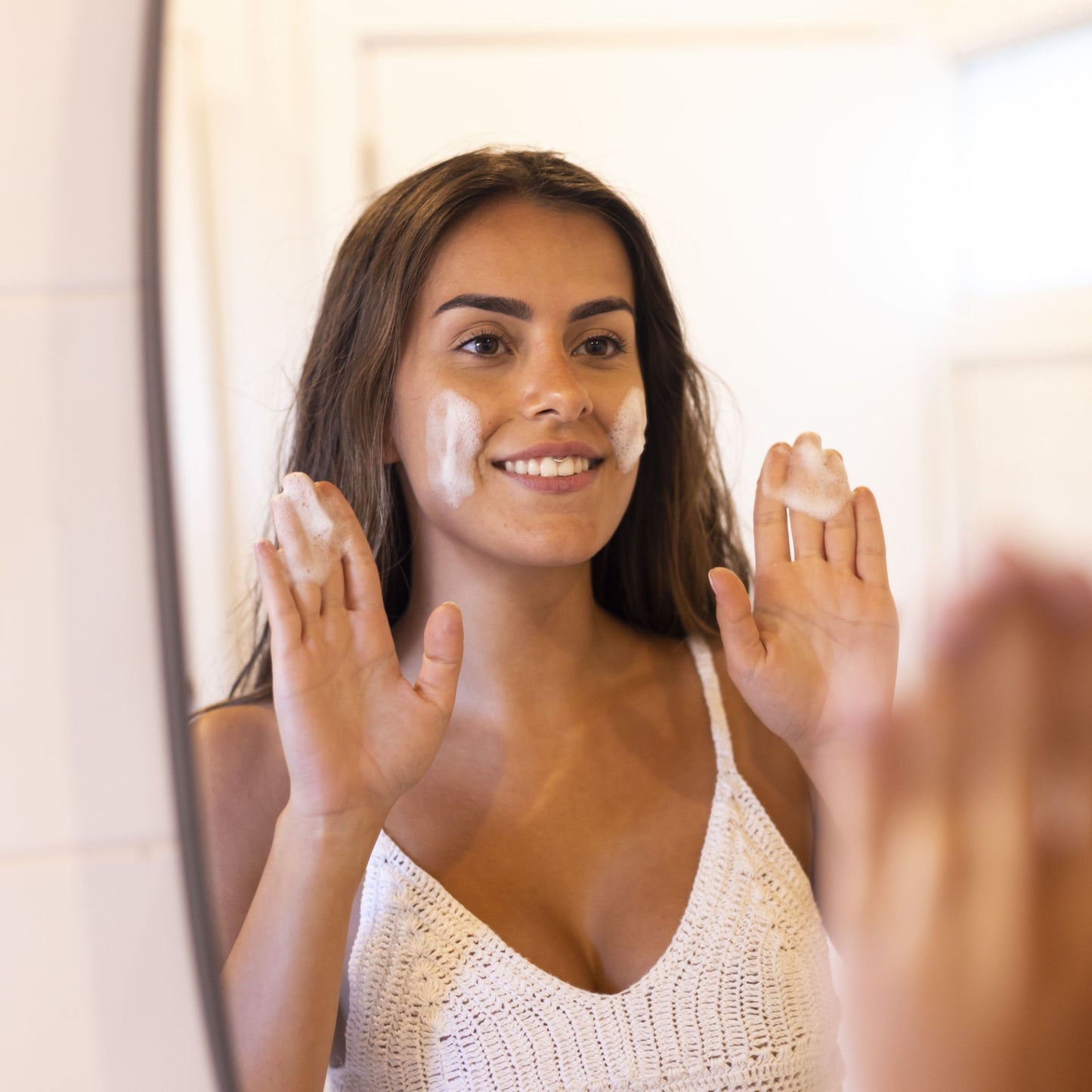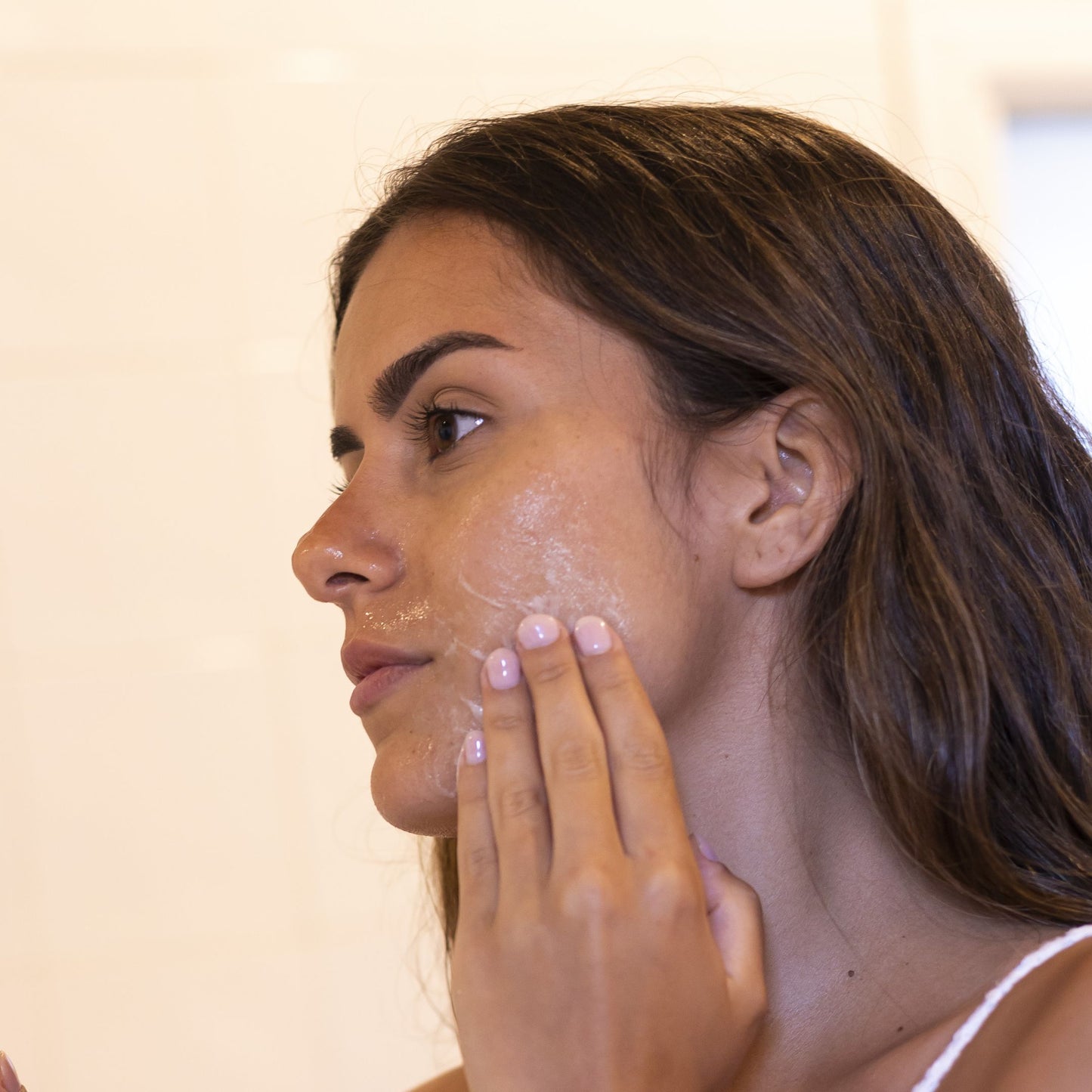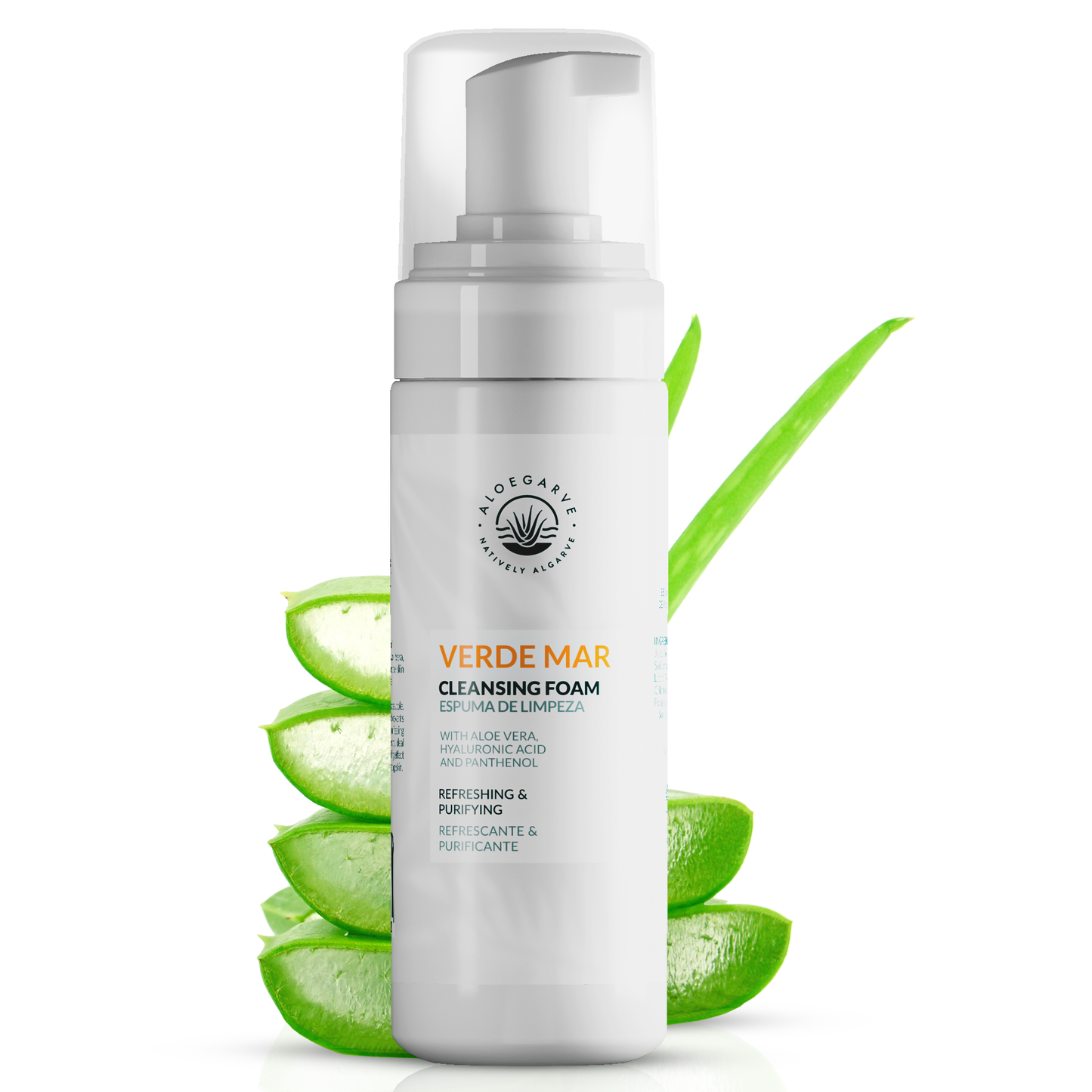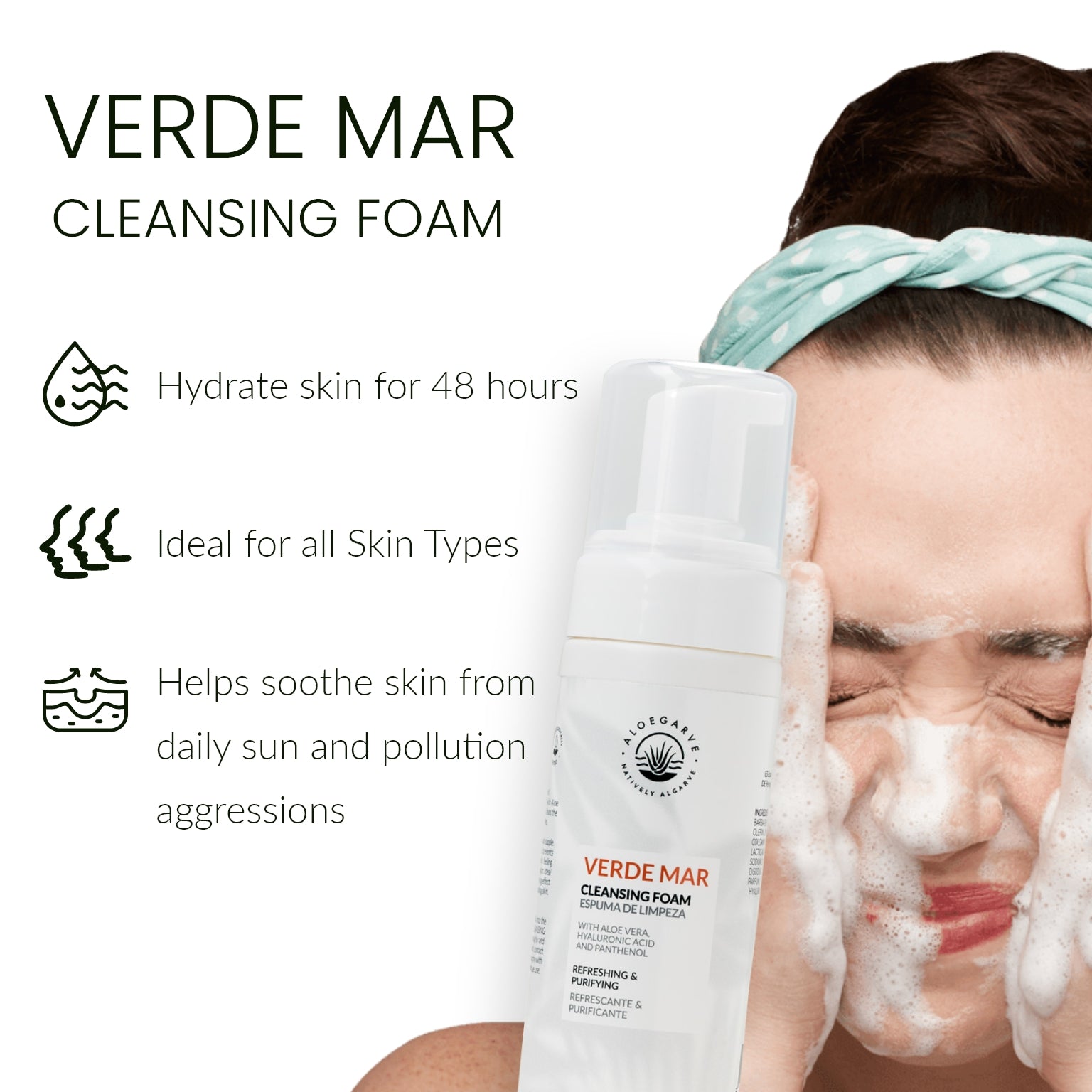 'Verde Mar' Deep Tissue Cleansing Face Wash is a luxury facial cleanser designed to thoroughly cleanse and nourish your skin. This gentle face wash is crafted with an array of beneficial ingredients aimed at ensuring a healthy complexion and radiant glow.
At the heart of this formulation is Aloe Vera Leaf Juice, known for its soothing, healing, and hydrating properties, maintaining skin elasticity and smoothness. The addition of Glycerin, a natural humectant, retains moisture in the skin, ensuring that your skin remains hydrated even after cleansing.
This face wash is also formulated with Lactic Acid, an Alpha Hydroxy Acid (AHA), that gently exfoliates the skin, removing dead skin cells and revealing a brighter, smoother complexion. Lactic Acid is also known to stimulate collagen production, combating signs of aging such as fine lines and wrinkles.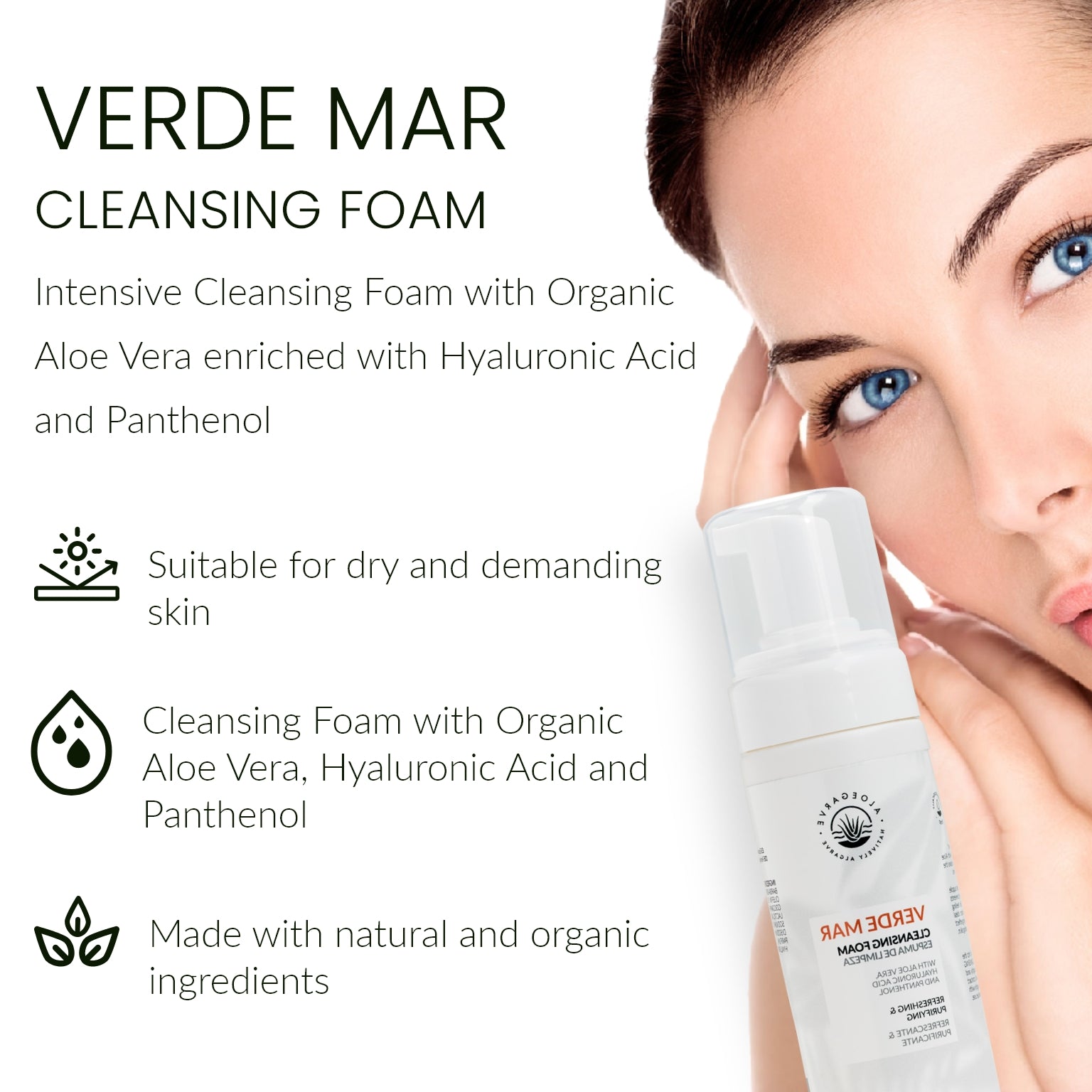 Betaine, an amino acid, provides the skin with intensive hydration and also helps to reduce the potential for irritation caused by active ingredients. Sodium Hyaluronate, the salt form of Hyaluronic Acid, deeply hydrates and plumps the skin, reducing the appearance of fine lines and wrinkles.
The gentle cleanser also includes Panthenol, a provitamin of B5, that moisturizes the skin, improves its elasticity and reduces signs of inflammation.
'Vere Mar' Deep Tissue Cleansing Face Wash is not just a cleansing product. It is an indulgent skincare ritual that leaves your skin feeling fresh, rejuvenated and deeply nourished.
How our Aloe Vera is grown
Our Aloe Vera production is located in the Algarve, a sunny region in the south of Portugal.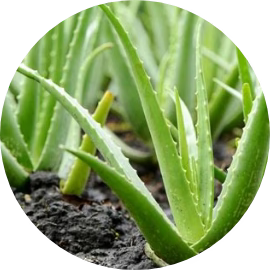 We do not treat our Aloe Vera plants with any pesticides so that they can grow naturally and maintain their natural properties.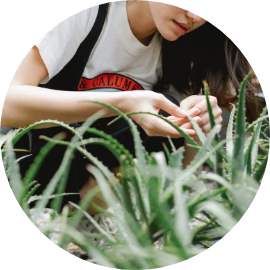 We farm our fields with traditional methods and treat each plant with love and care.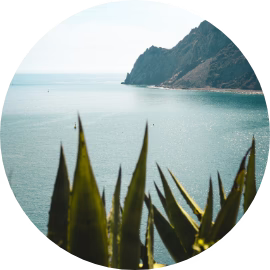 With close proximity to the Atlantic Ocean (5 km from the sea), our plants breach fresh sea air.
Skin Type

Combination

Ingredients

Aqua Aloe Barbadensis Leaf Juice Sodium C14-16 Olefin Sulfonate Glycerin Sodium Cocoamphocetate Dipropylene Glycol Lactic Acid Betaine Sodium Benzonate Sodium Chloride Sodium Levulinate Disodium Edta Pottasium Sorbate Parfum Xanthan Gum Sodium Hyaluronate Citric Acid Panthenol

Benefits of Active Ingredients

Aloe Vera Leaf Juice: Soothes and hydrates the skin.

Lactic Acid: Gently exfoliates and stimulates collagen production.

Betaine: Hydrates and reduces potential for irritation.

Sodium Hyaluronate: Deeply hydrates and plumps the skin.

Panthenol: Moisturizes, improves skin elasticity, reduces signs of inflammation.
Usage Instructions
Apply a small amount of the 'Verde Mar' Deep Tissue Cleansing Face Wash to damp skin. Gently massage the foam over the face, avoiding the eye area. Rinse thoroughly and pat dry. Use morning and evening for optimal results.
Safety and Warnings
Avoid contact with eyes. In case of contact, rinse thoroughly with water. If irritation occurs, discontinue use and consult a physician. Keep out of reach of children.