Regular price
Sale price
$15.00 USD
Unit price
per
Sale
Sold out
Hydrating, Soothing, Nurturing, Balancing, Moisturizing,Skin-replenishing, Comforting, Softening, Daily-use, All-natural.
Hydrate, replenish, and nurture your skin with our Daily Support Body Lotion "Brisa". Packed with a soothing blend of Aloe Vera, Jojoba Oil, Olive Oil, and Shea Butter, this natural body lotion delivers intensive moisture and supports the skin's natural balance. Experience a sensation of comfort and a touchably soft, smooth skin.
View full details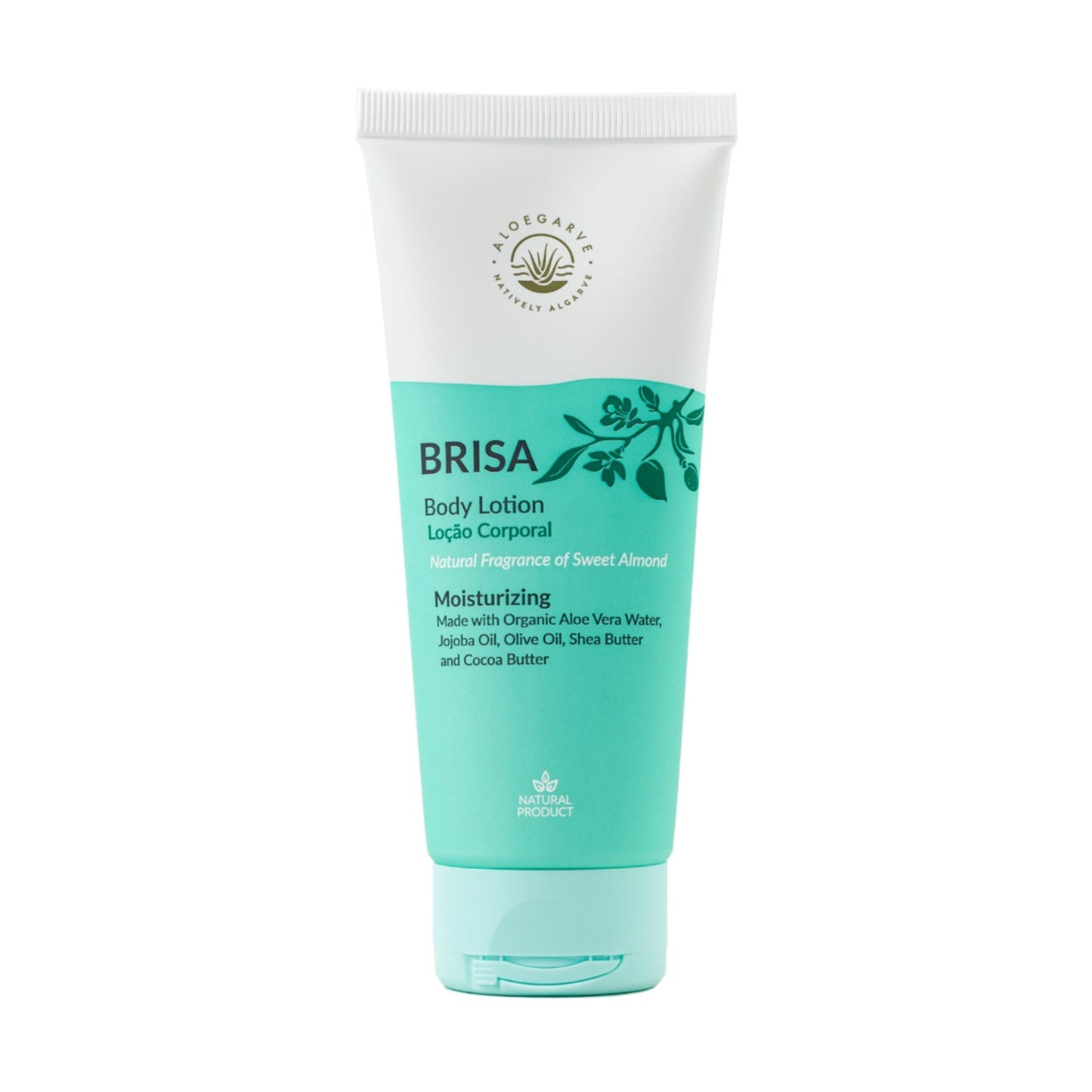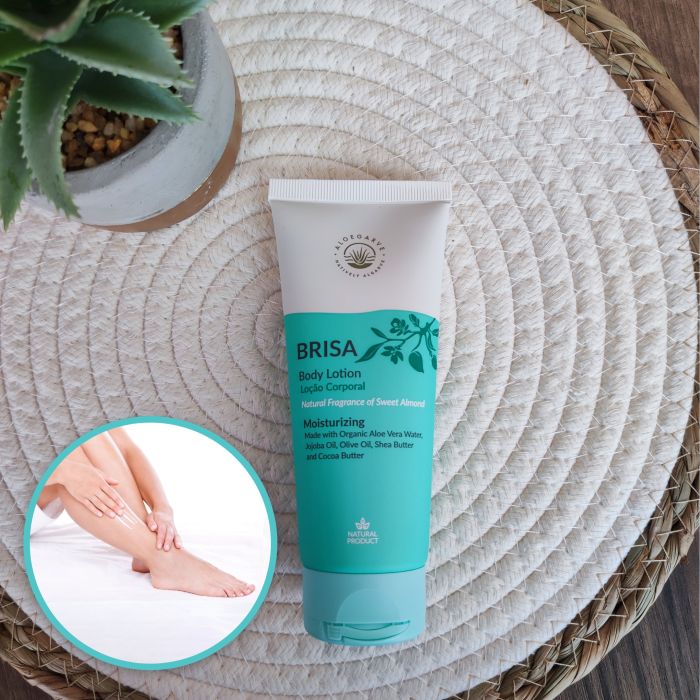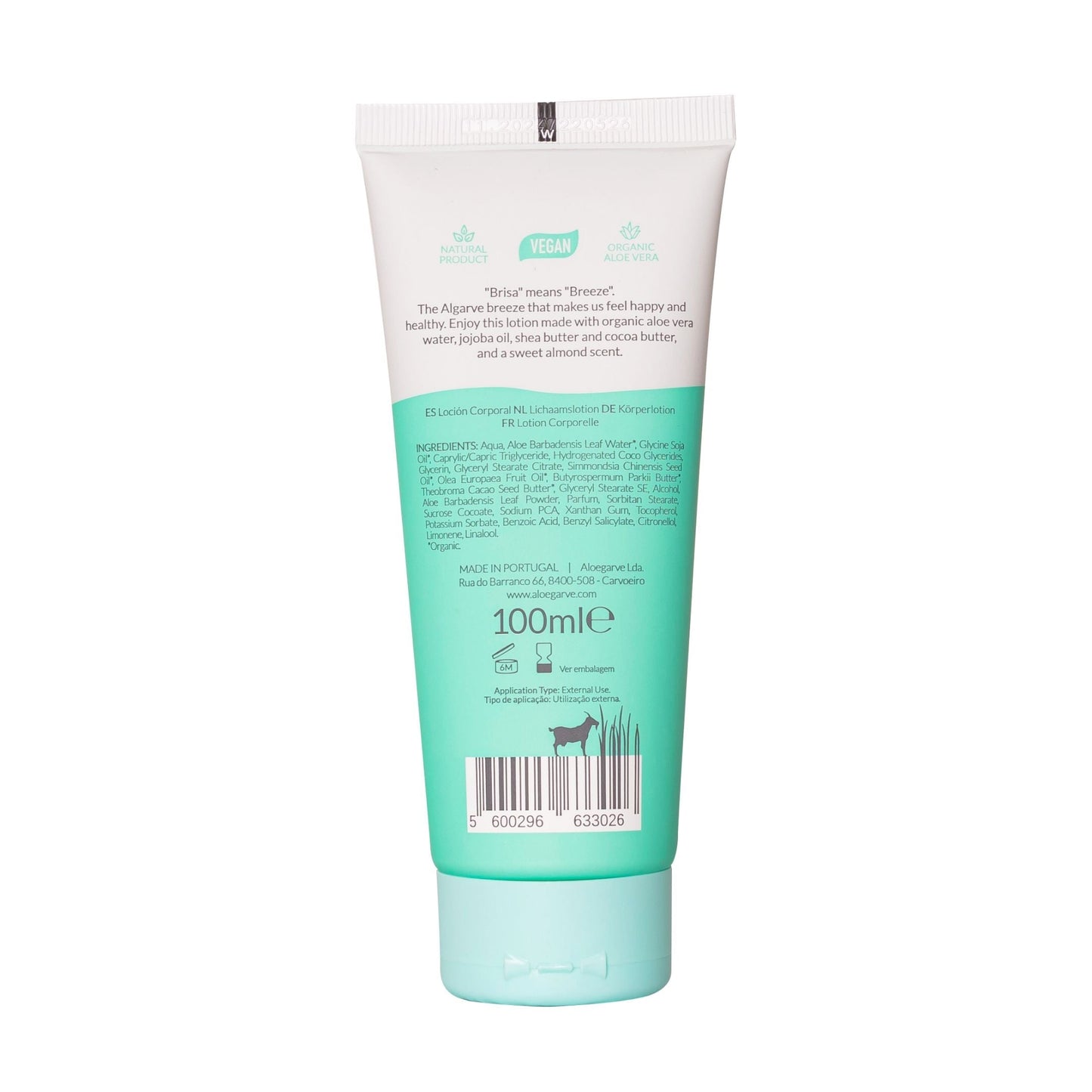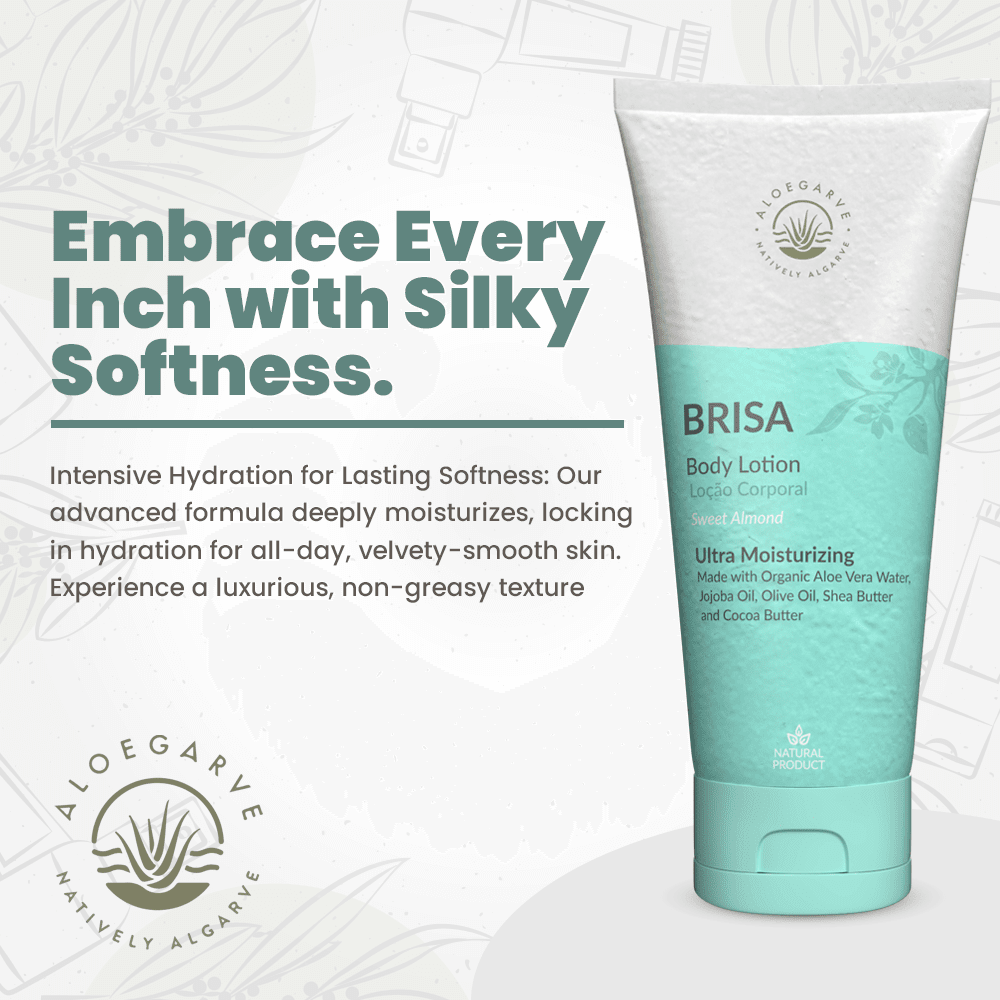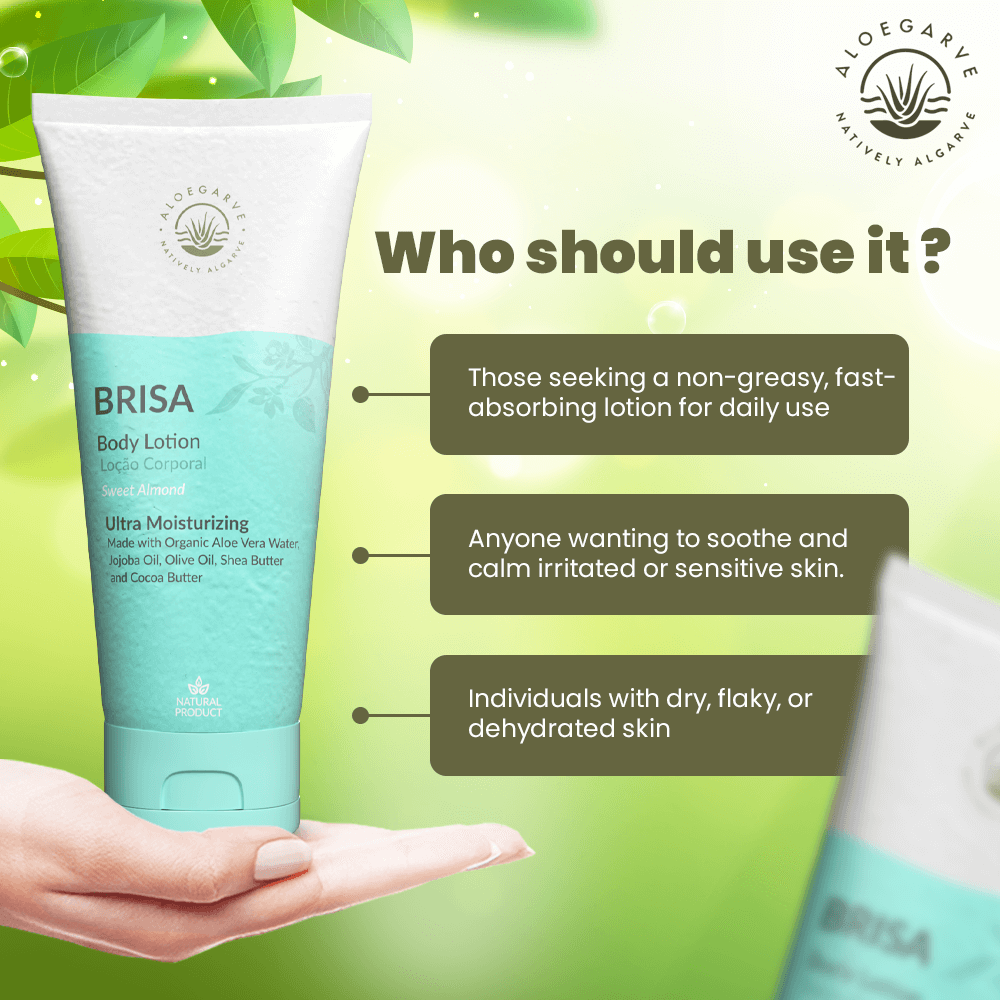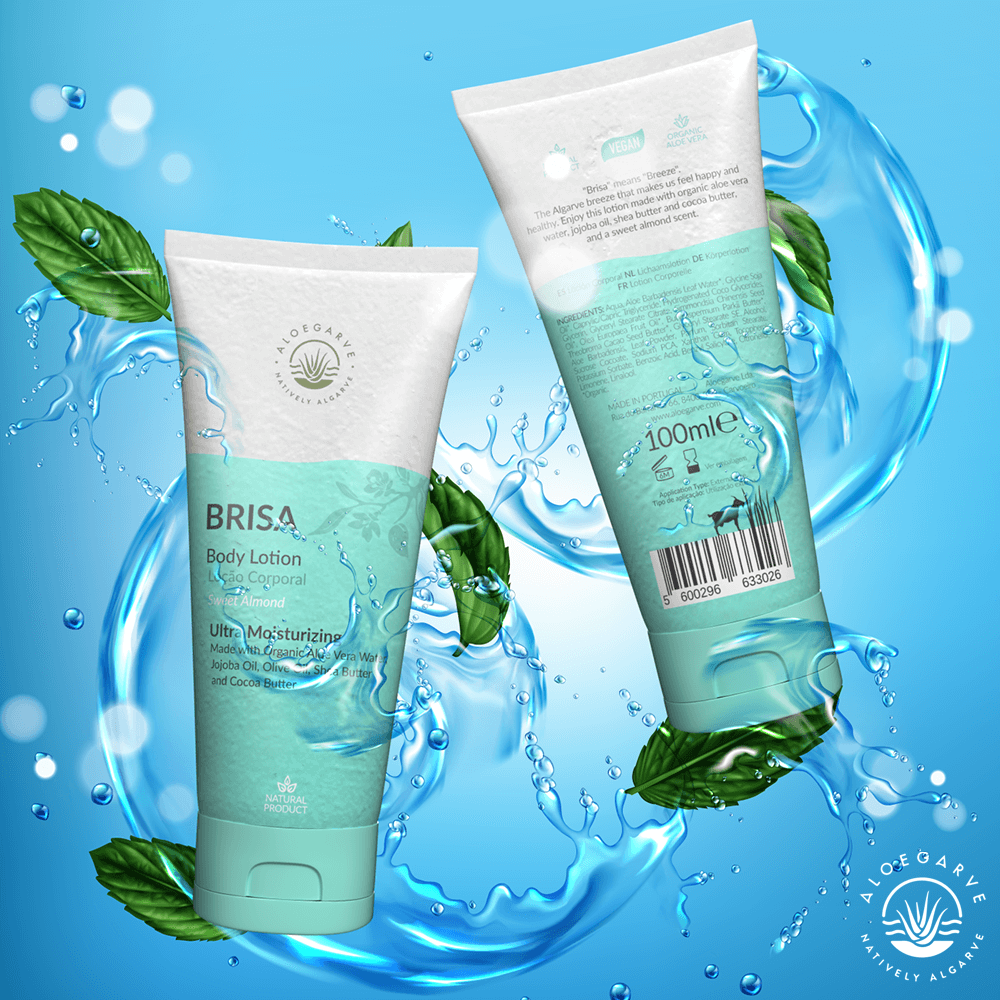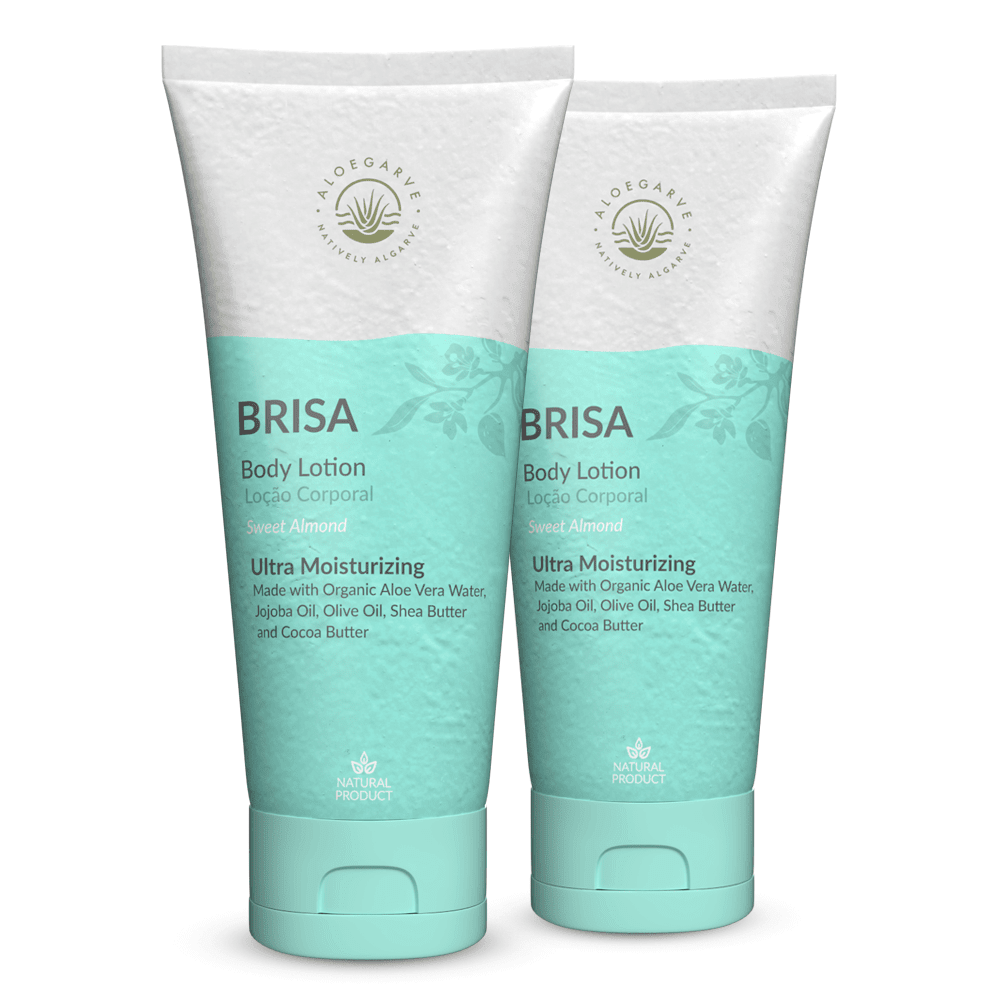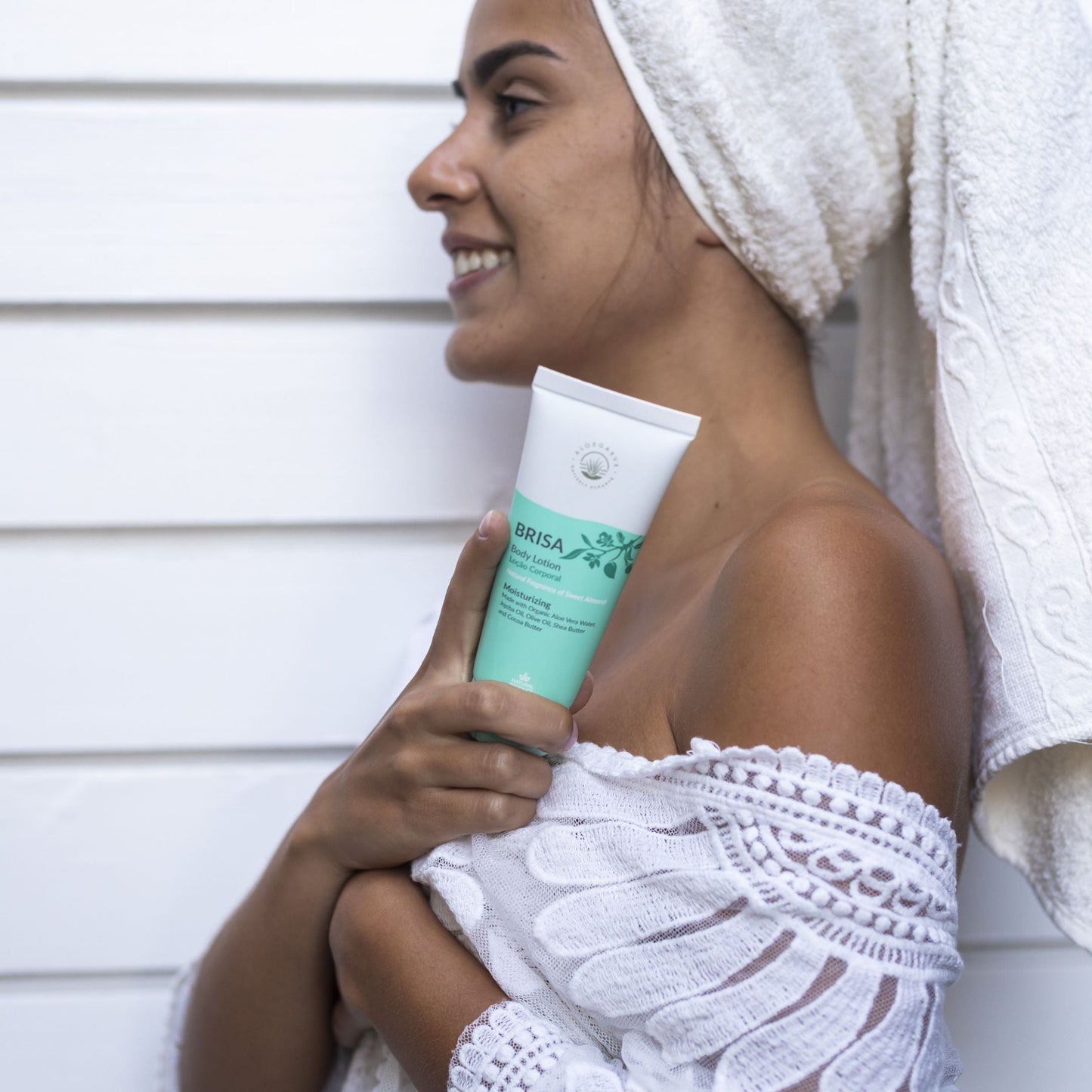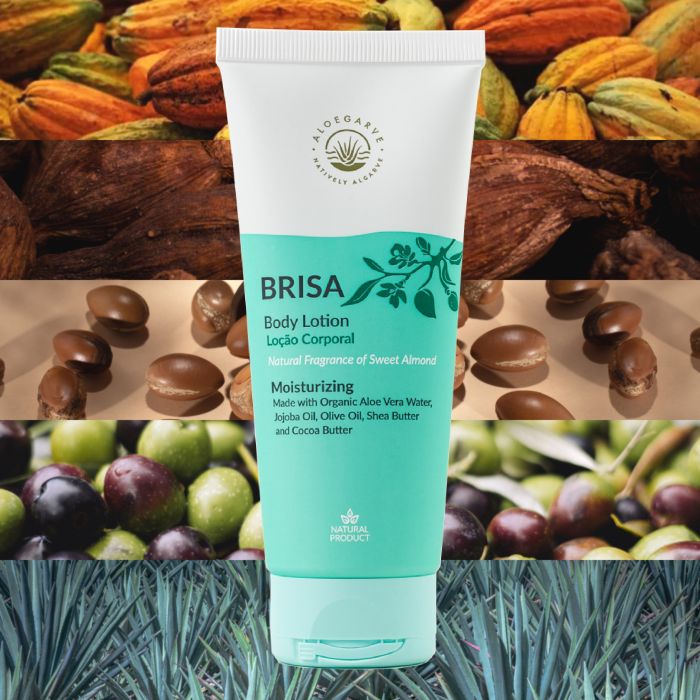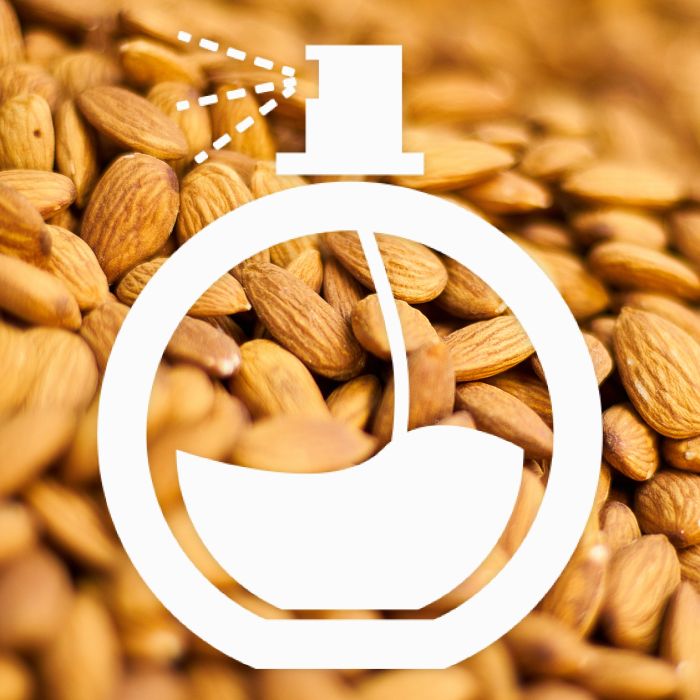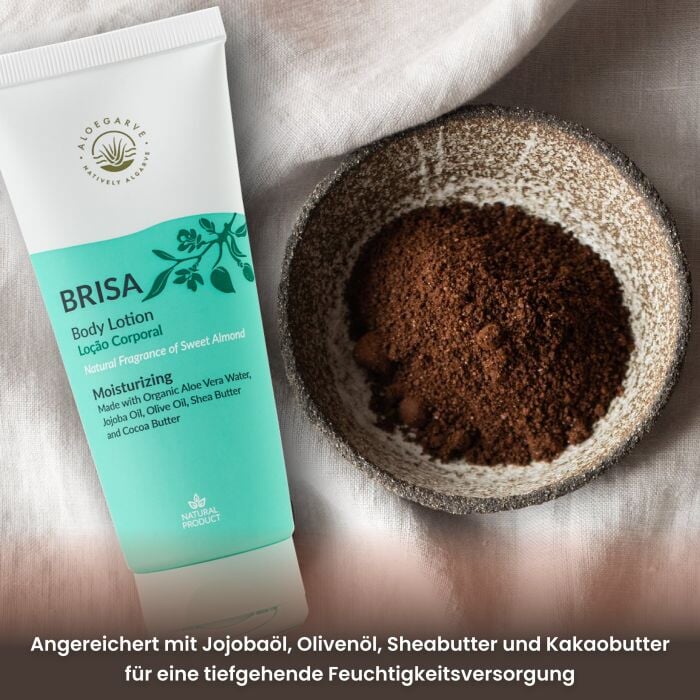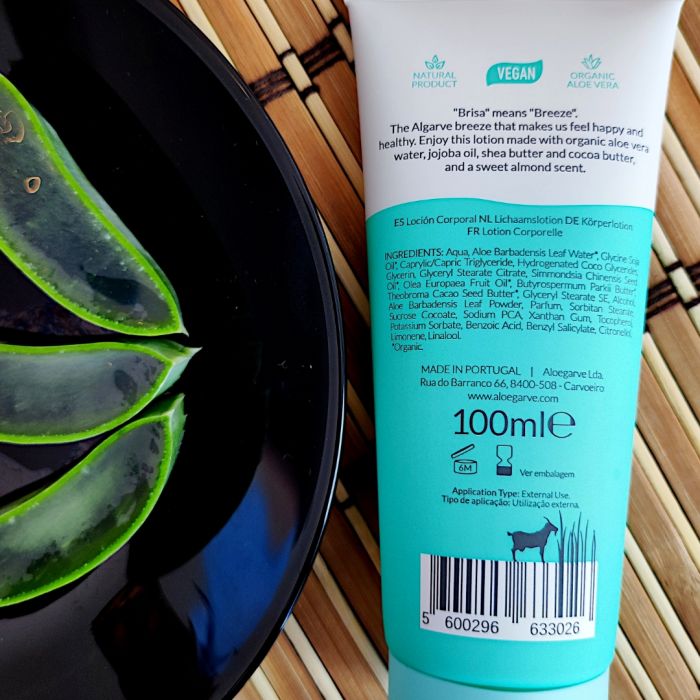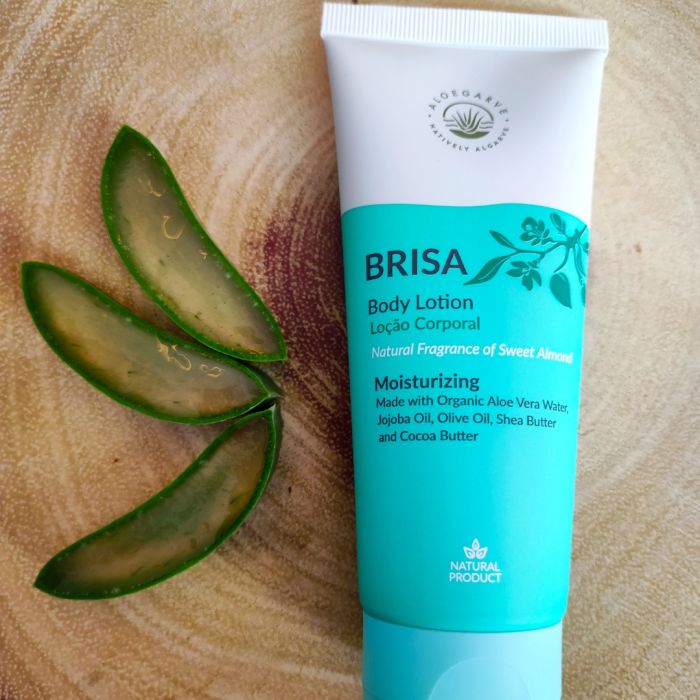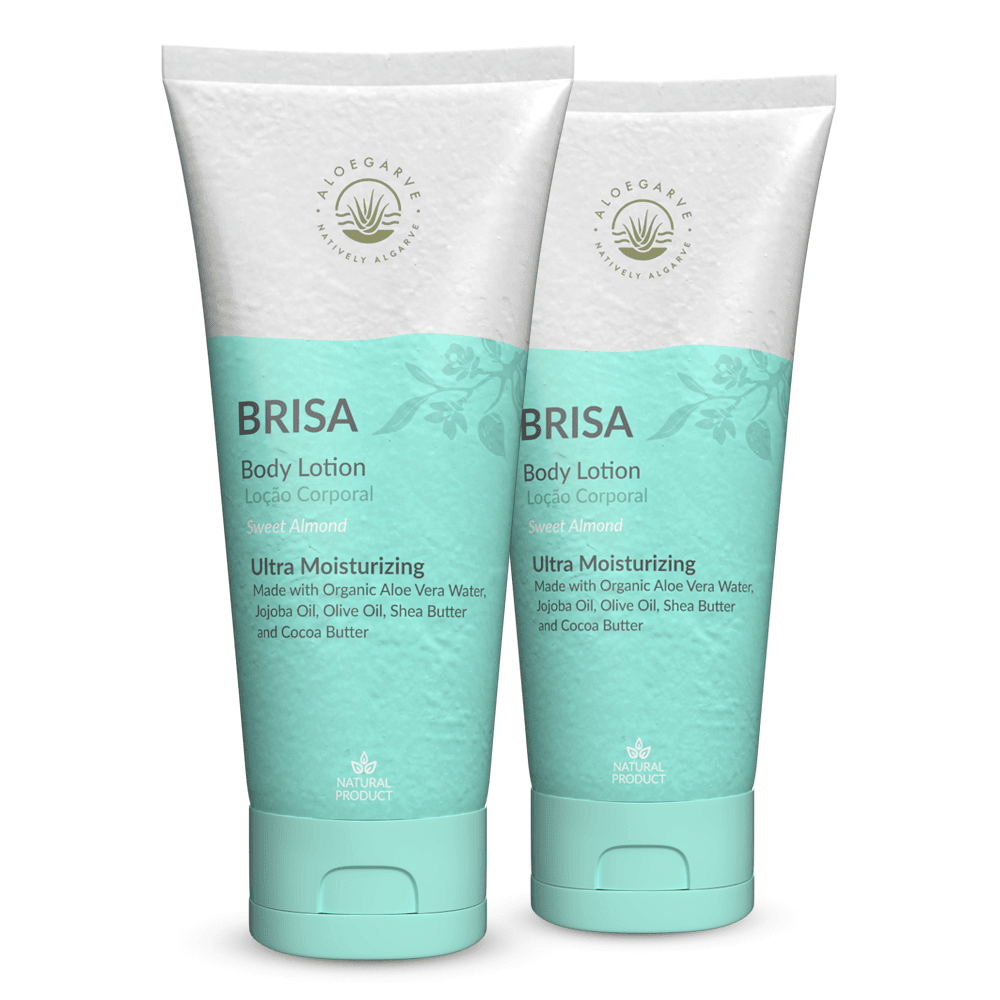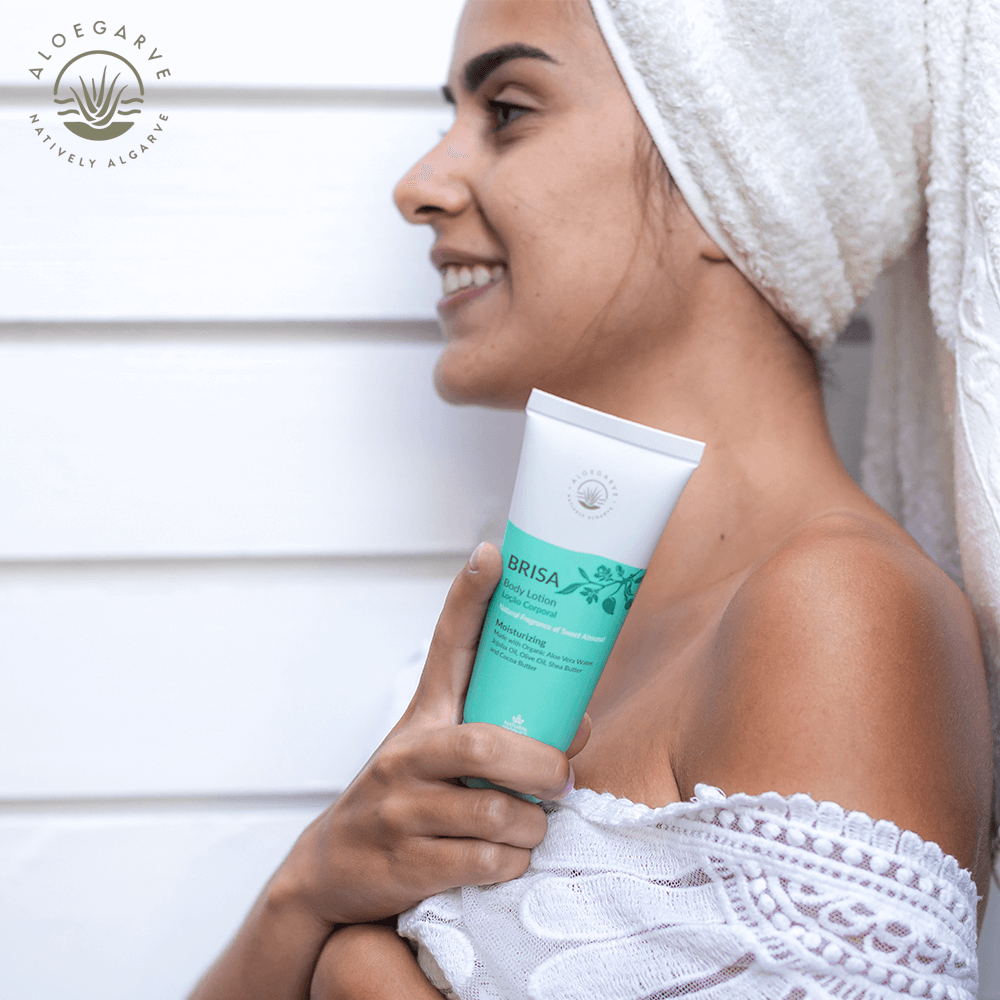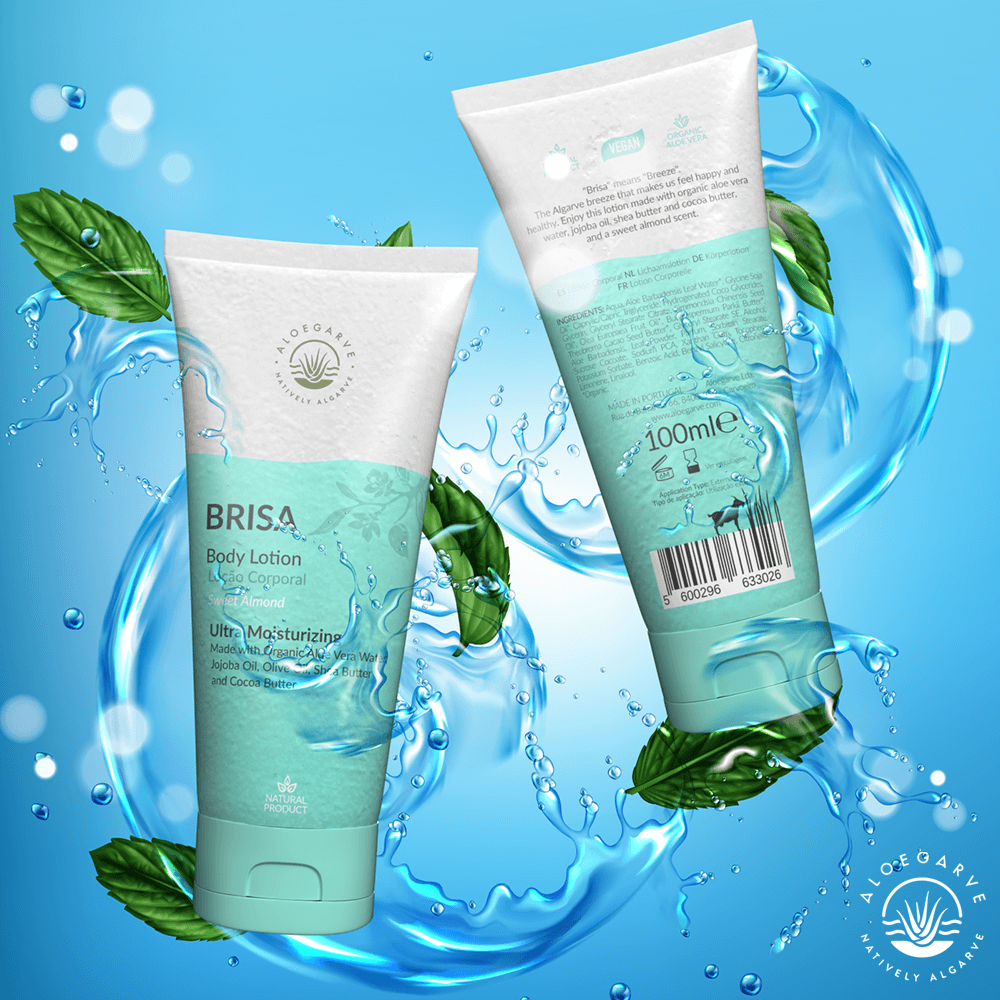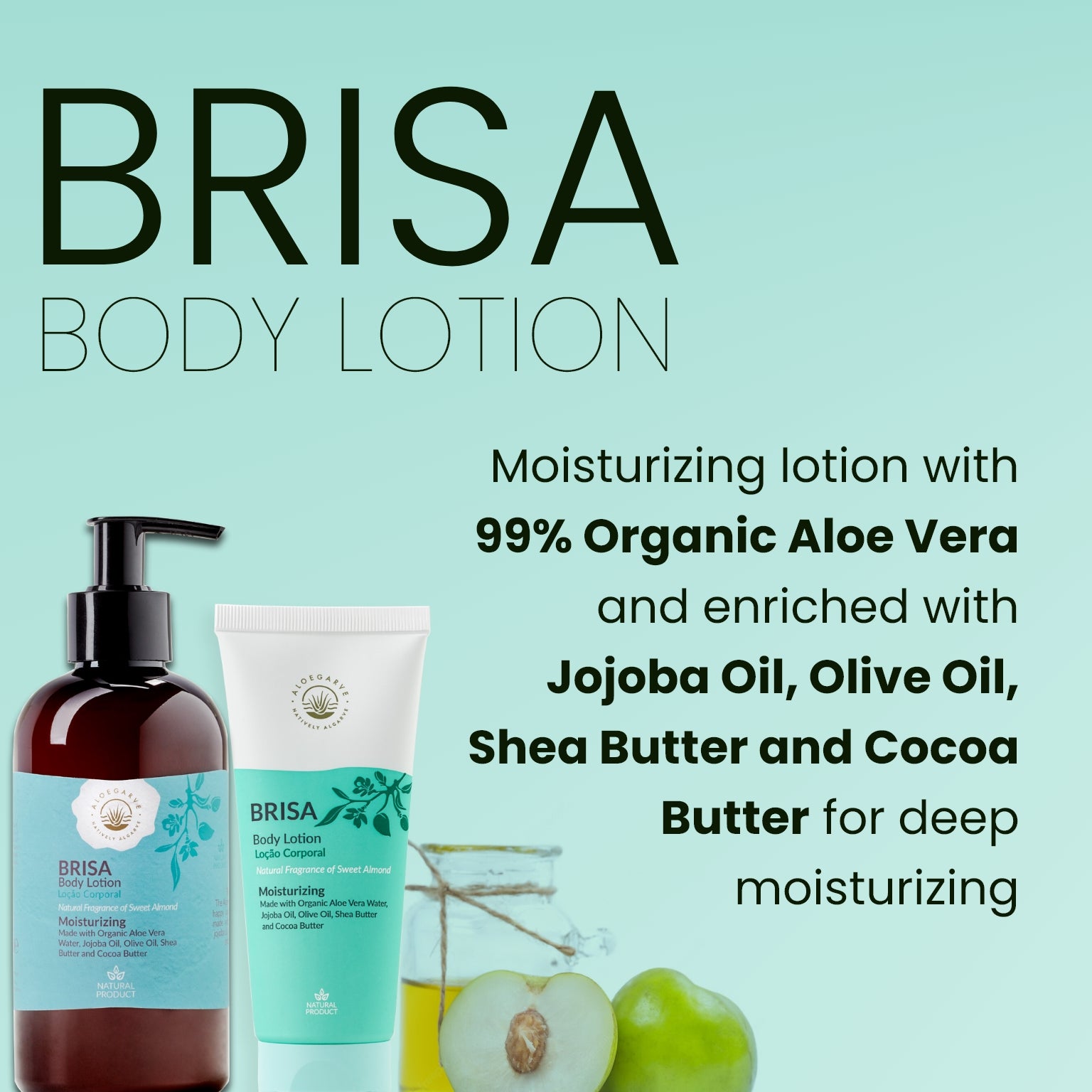 Discover the secret to healthy, balanced skin with our Daily Support Body Lotion "Brisa". It's more than just a lotion; it's a daily indulgence your skin deserves. Enriched with Aloe Vera, this soothing body lotion delivers intensive hydration, leaving your skin feeling soft, smooth, and moisturized all day long.
Our formulation combines the finest natural ingredients, including Glycine Soja Oil, Caprylic/Capric Triglyceride, Hydrogenated Coco-Glycerides, and Glycerin, to provide optimal moisturization and nourishment. It is fortified with nourishing Jojoba Oil and Olive Oil, known for their skin-softening and antioxidant properties. The rich, creamy texture of Shea Butter and Theobroma Cacao Seed Butter seals in moisture, leaving skin feeling silky soft and hydrated.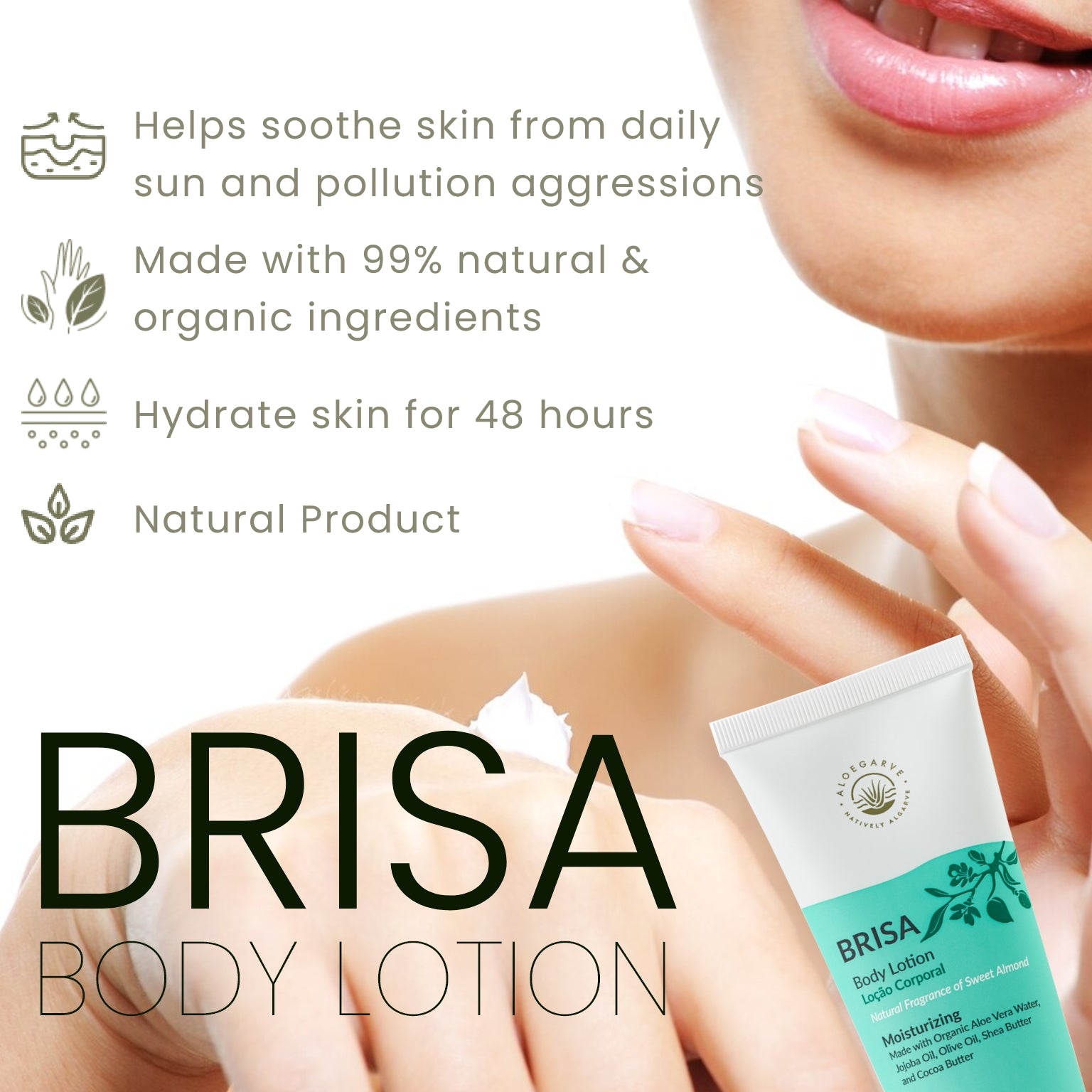 Aloe Barbadensis Leaf Powder forms the base of this lotion, working in harmony with the skin to soothe, repair, and replenish. Its antioxidant properties help to restore skin balance, while its hydrating capabilities provide long-lasting moisture.
The unique, natural blend of our Daily Support Body Lotion "Brisa" works harmoniously to promote a smoother, softer, and healthier skin appearance. This non-greasy, fast-absorbing formula provides immediate hydration to thirsty skin. Plus, the gentle, all-natural scent makes for an invigorating sensory experience.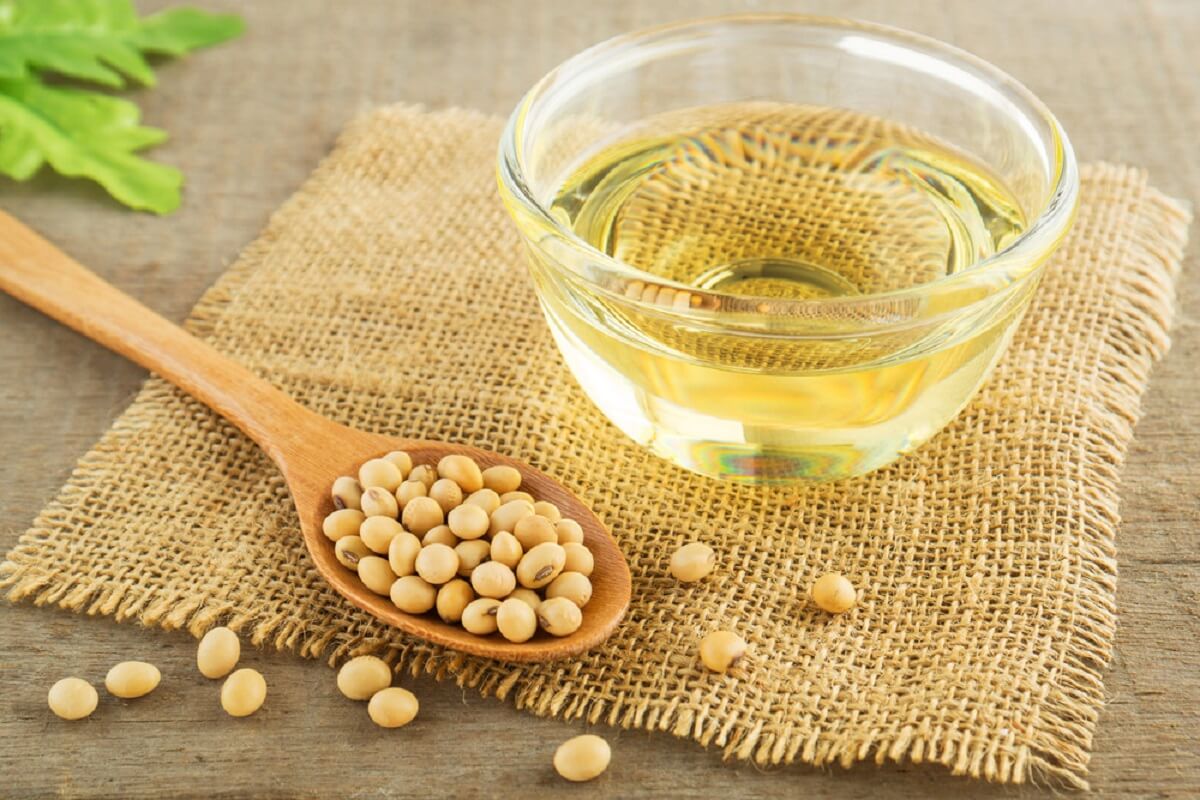 BENEFITS OF SOYA GLYCINE
Whether your skin needs a little extra care or a lot, our Daily Support Body Lotion "Brisa" is here to meet your skin's daily needs. It's suitable for all skin types and is gentle enough for everyday use. Apply generously after a bath or shower, and let your skin absorb the rich, hydrating goodness.
Your skin deserves the best. Nourish it with our Daily Support Body Lotion "Brisa". It's not just a body lotion; it's a daily ritual that your skin will thank you for.
HOW OUR ALOE VERA IS GROWN
Our Aloe Vera production is located in the Algarve, a sunny region in the south of Portugal.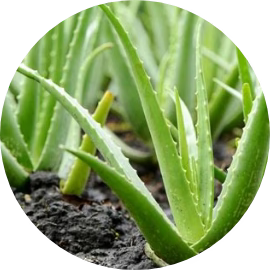 NO PESTICIDES
We do not treat our Aloe Vera plants with any pesticides so that they can grow naturally and maintain their natural properties.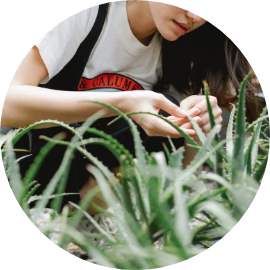 PLANT WITH LOVE AND CARE
We cultivate our fields with traditional methods and treat each plant with love and care.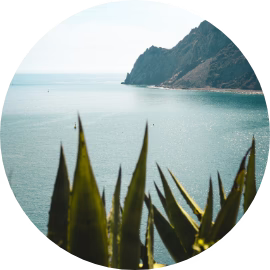 CLOSE TO THE ATLANTIC OCEAN
Close to the Atlantic Ocean (5 km from the sea), our plants breathe the sea air.
Skin Type

Combination

Ingredients

Aqua Aloe Barbadensis Leaf Water Glycine Soja Oil Caprylic/Capric Triglyceride Hydrogenated Coco-Glycerides Glycerin Glyceryl Stearate Citrate Simmondsia Chinensis Seed Oil Olea Europaea Fruit Oil Butyrospermum Parkii Butter Theobroma Cacao Seed Butter Glyceryl Stearate SE Alcohol Aloe Barbadensis Leaf Powder Parfum Sorbitan Stearate Sucrose Cocoate Sodium PCA Xanthan Gum Tocopherol Potassium Sorbate Benzoic Acid Citral Geraniol Limonene Linalool

Benefits of Active Ingredients

• Aloe Vera: Soothing, hydrating, and full of antioxidants, it helps to maintain skin balance.

• Soybean Oil: Rich in linoleic acid and antioxidants, it promotes skin hydration and regeneration.

• Jojoba Oil: Mimics the skin's natural oils to moisturize without clogging pores.

• Olive Oil: Nourishing and hydrating, it's packed with antioxidant properties.

• Shea Butter: Known for its moisturizing and soothing properties, it nourishes the skin and seals in moisture.
Usage Instructions:
• Start Fresh: Begin with clean, dry skin. This ensures that the lotion can penetrate deeply and provide maximum benefits. We recommend applying after a bath or shower when your skin is slightly damp to help lock in extra moisture.
• Portion Control: Dispense a generous amount of Brisa lotion onto your palms. Remember, a little goes a long way, but don't hesitate to use more if your skin is particularly dry.
• Smooth it On: Starting from your feet and working your way up, gently massage the lotion into your skin using circular motions. Make sure to focus on areas that tend to get very dry, like elbows and knees.
• Absorb Fully: Allow the lotion to fully absorb into the skin before getting dressed. This helps ensure that the product penetrates your skin rather than your clothes.
• Frequency: Apply the lotion daily, or more frequently if needed, to maintain well-hydrated and nourished skin.
• Special Attention: If you have particularly dry areas, apply an extra amount of lotion to those spots right before bed and let it work its magic overnight.
Remember, consistent use will yield the best results. Your skin will thank you for this indulgent daily ritual!
Warnings:
For external use only. Avoid contact with eyes. In case of contact with eyes, rinse immediately with plenty of water. Keep out of reach of children. If irritation or rash occurs, discontinue use.