Regular price
Sale price
$9.00 USD
Unit price
per
Sale
Sold out
Nourishing, Antioxidant-Rich, Luxurious, Handcrafted, Moisturizing,Unique, Indulgent
Indulge in the opulence of our "Indulge Red" Red Wine Soap Bar. Handcrafted with red wine and a unique blend of nourishing oils, this soap bar uplifts your bathing experience while leaving your skin feeling supremely soft and luxuriously moisturized.
View full details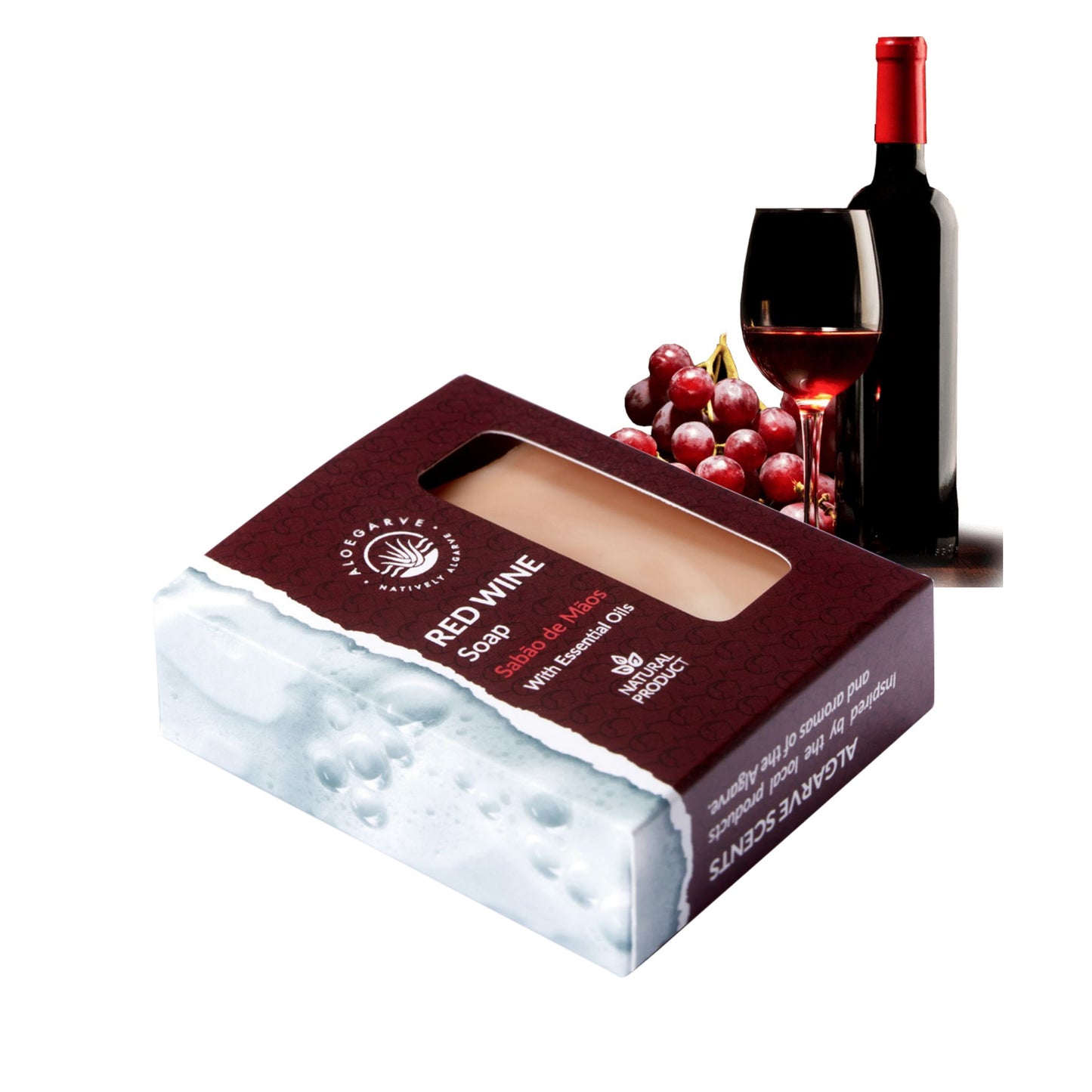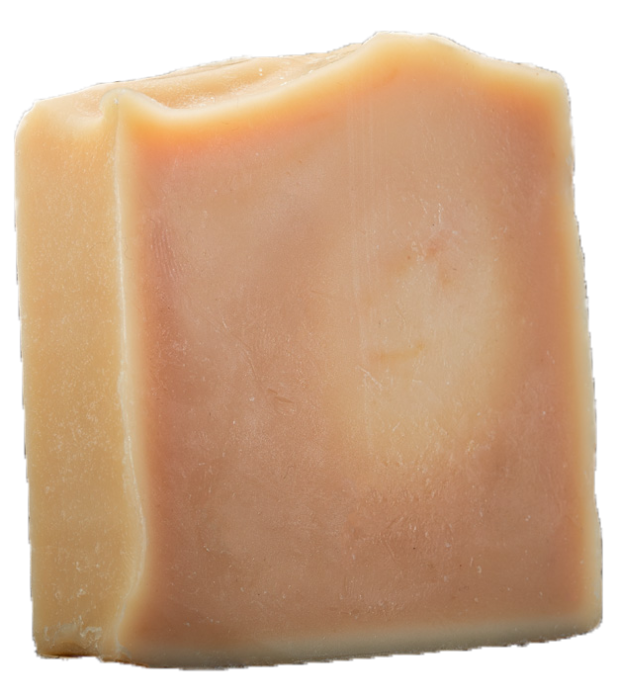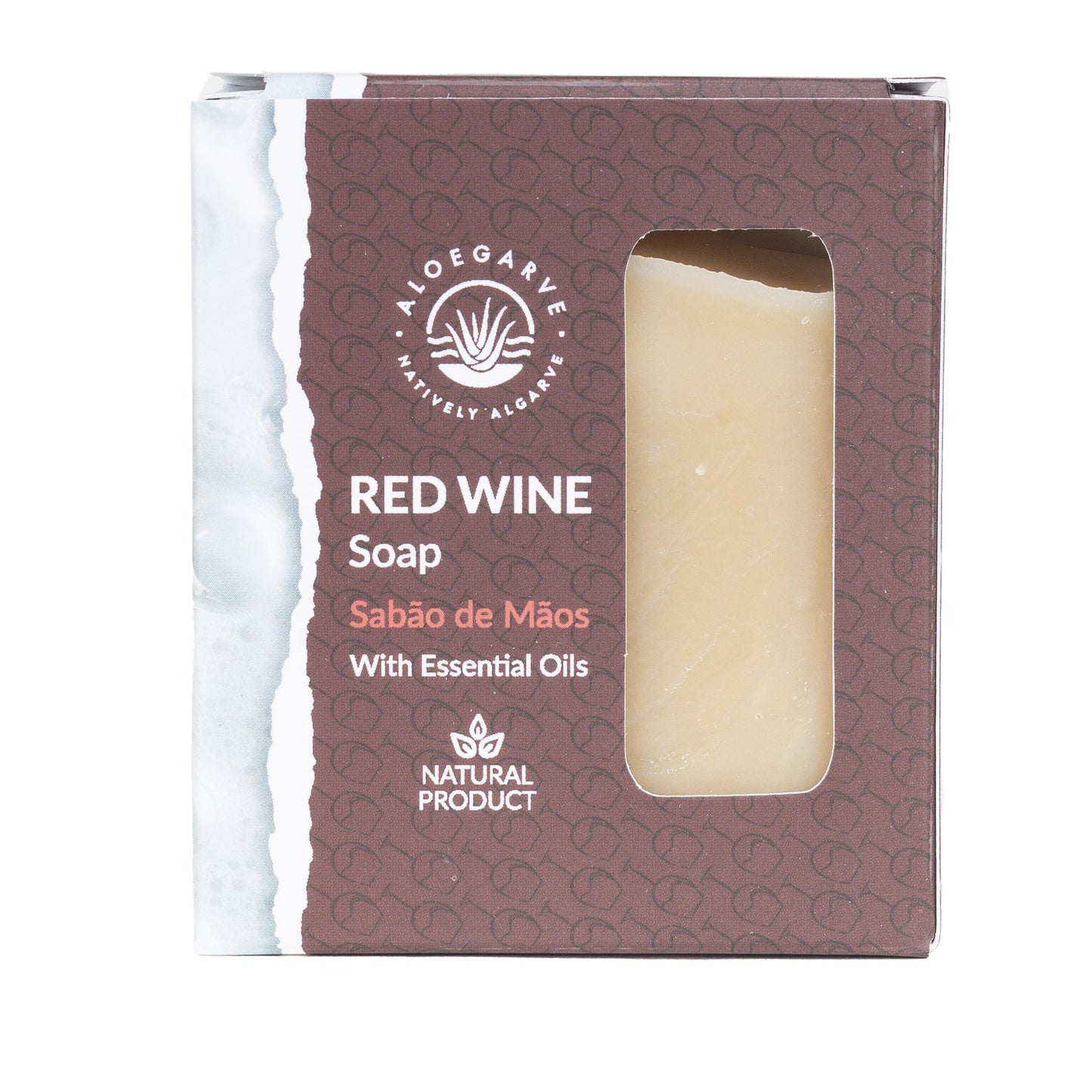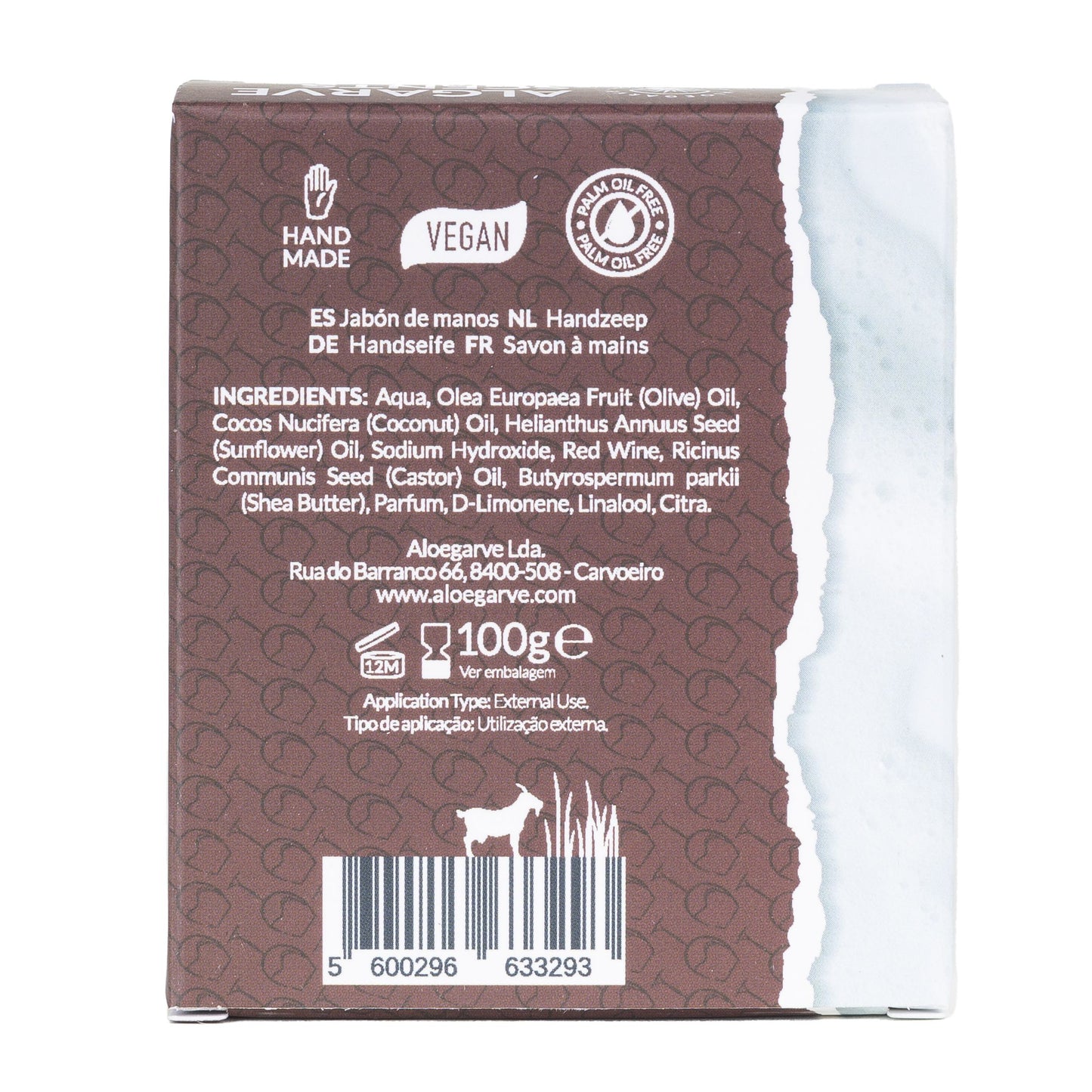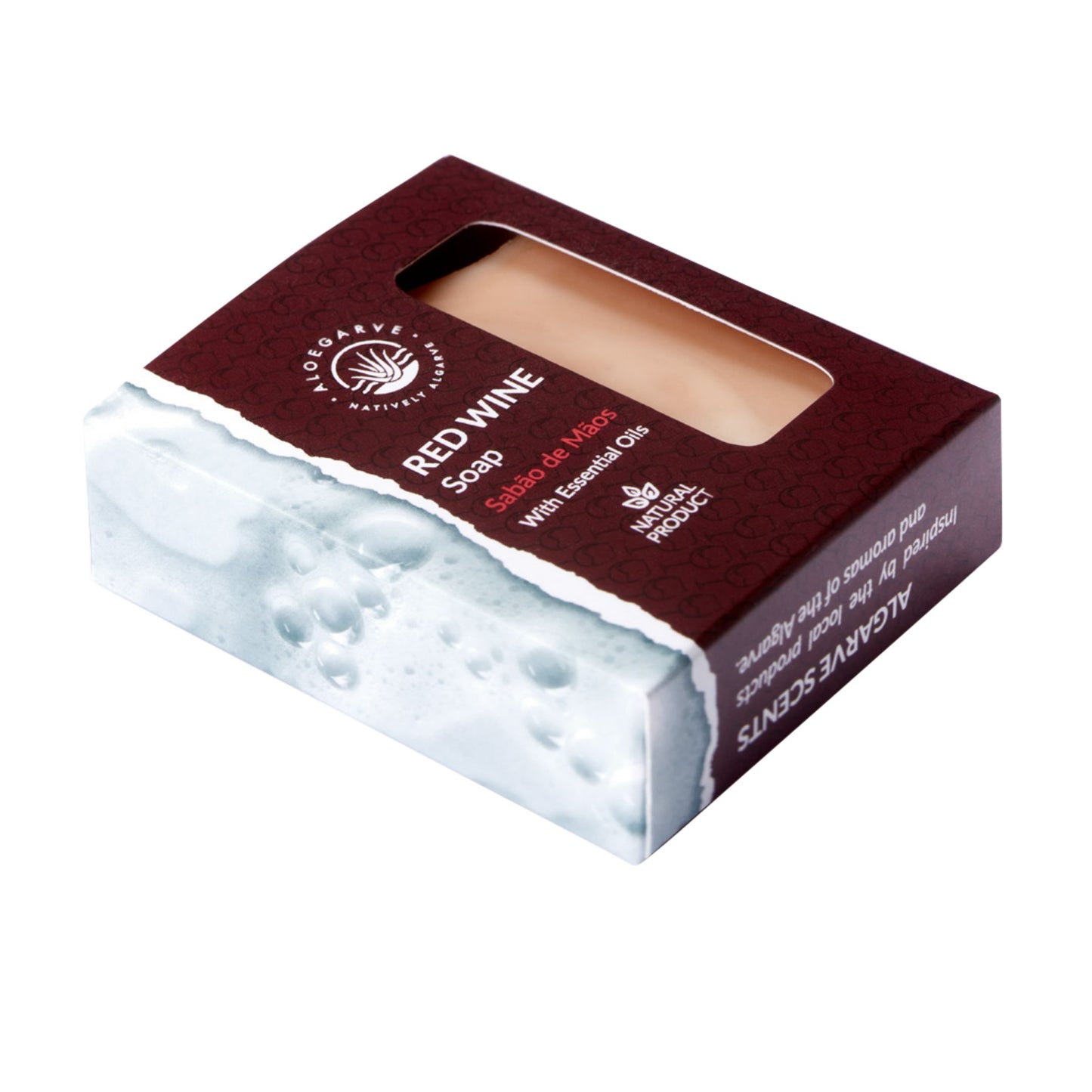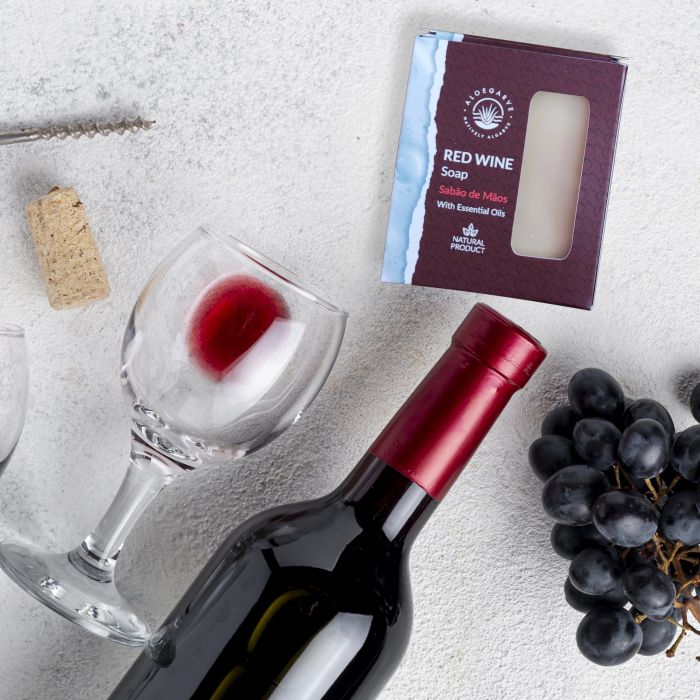 Benefits Of Red Wine
Step into a world of luxury with our "Indulge Red" Red Wine Soap Bar. This artisanal soap, infused with real red wine and a blend of nourishing oils, delivers a spa-like experience right in your bathroom.
Our soap incorporates the surprising skincare benefits of red wine, known for its high antioxidant content that combats skin aging. Combined with the nourishing properties of Shea Butter, Olea Europaea Fruit (Olive) Oil, and Helianthus Annuus Seed (Sunflower) Oil, our soap ensures your skin remains soft, supple, and radiant.
At the core of our soap is Shea Butter, a powerful emollient that softens and soothes the skin. It infuses the skin with essential fatty acids and nutrients necessary for collagen production, resulting in firmer, plumper skin.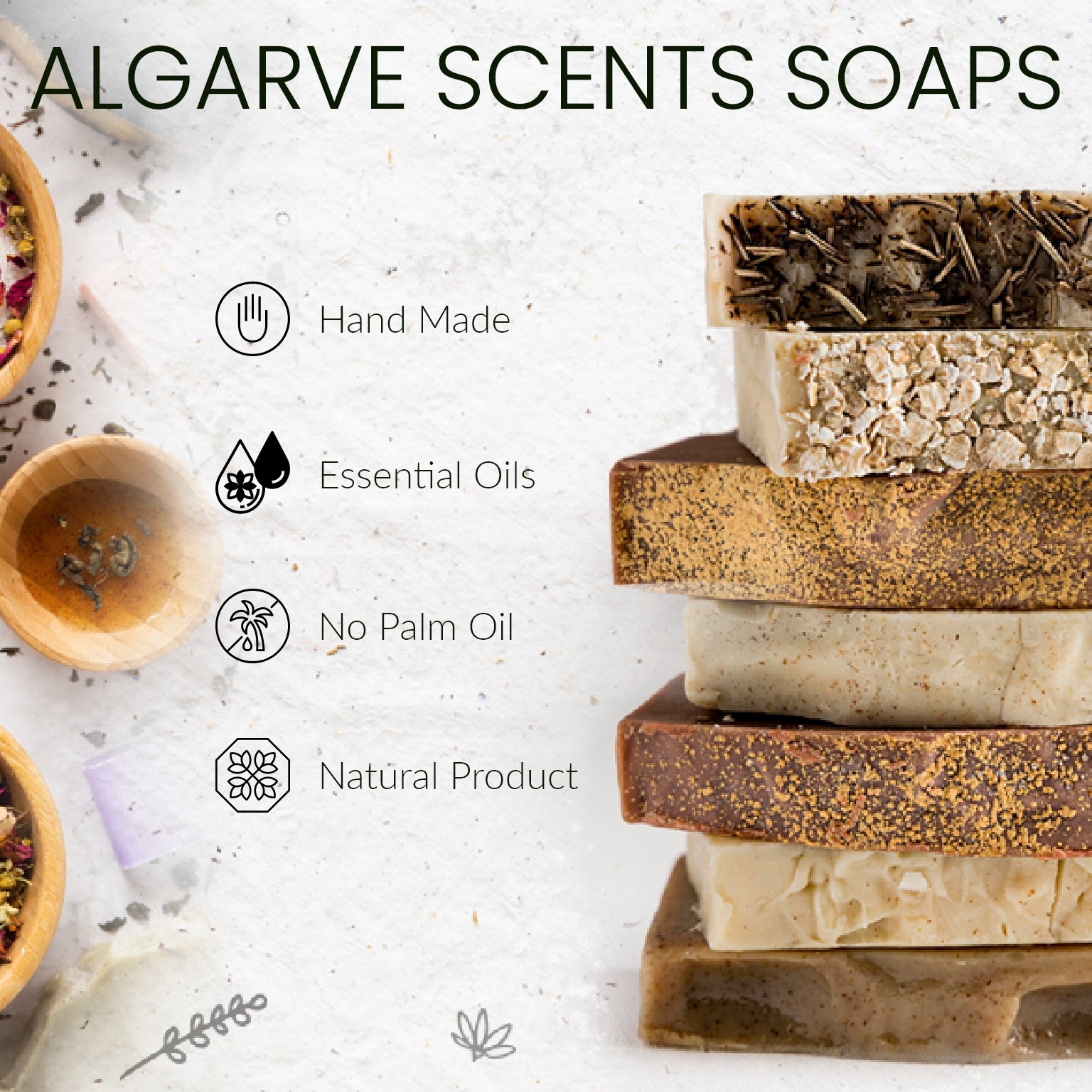 Our "Indulge Red" Red Wine Soap Bar produces a rich, creamy lather that envelops your skin, offering a luxurious feel and an intoxicating scent that lingers. With every use, it indulges the senses and pampers the skin, turning your everyday bathing routine into a luxurious experience.
The soap is gentle on all skin types, providing thorough cleansing without stripping the skin's natural oils. Revel in the unique blend of natural ingredients that elevate your daily skincare routine, revealing a healthier and more radiant version of your skin.
Immerse yourself in the decadent experience of the "Indulge Red" Red Wine Soap Bar. Let its unique formula and enticing scent captivate your senses. Your skin deserves a touch of luxury, and our soap delivers just that - because every day should feel indulgent.
HOW OUR ALOE VERA IS GROWN
Our Aloe Vera production is located in the Algarve, a sunny region in the south of Portugal.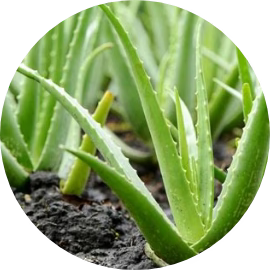 NO PESTICIDES
We do not treat our Aloe Vera plants with any pesticides so that they can grow naturally and maintain their natural properties.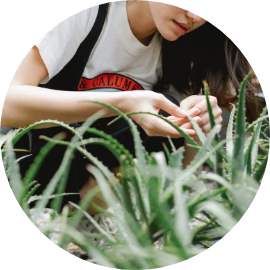 PLANT WITH LOVE AND CARE
We cultivate our fields with traditional methods and treat each plant with love and care.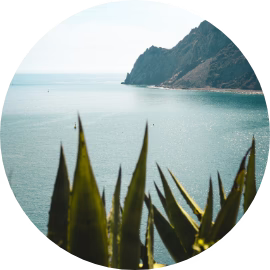 CLOSE TO THE ATLANTIC OCEAN
Close to the Atlantic Ocean (5 km from the sea), our plants breathe the sea air.
Skin Type

Combination

Ingredients

Aqua, Red Wine, Olea Europaea Fruit Oil, Olea Europaea Fruit Oil, Helianthus Annuus Seed Oil, Ricinus Communis Seed Oil, Sodium Hydroxide, Butyrospermum Parkii (Shea Butter)

Benefits of Active Ingredients

• Red Wine: Packed with antioxidants, red wine helps combat skin aging and leaves your skin glowing.

• Olea Europaea Fruit (Olive) Oil: Olive oil is high in antioxidants and helps maintain skin elasticity and smoothness.

• Helianthus Annuus Seed (Sunflower) Oil: Rich in Vitamin E, sunflower oil helps to lock in moisture and keep the skin well-hydrated.

• Butyrospermum Parkii (Shea Butter): Shea butter is an excellent skin softener, providing essential fatty acids and nutrients needed for collagen production.
Usage Instructions:
For a rejuvenating bath or shower, wet the soap bar and work it into a rich lather on your skin. Rinse thoroughly. Avoid contact with eyes. Store the soap in a cool, dry place after use to ensure its longevity.
Warnings:
Only for external use. Avoid direct contact with eyes. In case of any irritation or adverse reaction, discontinue use. Keep out of reach of children.